Linde Werdelin, the very outspoken and formidable watch company, is releasing their LW 10-24 Traveller's Watch. This release is in honor of the company's tenth year anniversary of their very first watch release. This timepiece also signifies their third generation line of LW 10-24 GMT watches. This beautiful traveler's edition stands out from the competition with its unique style and build that is sure to catch the attention of onlookers. This piece is available to customers by invitation only, as it is the introduction of the third generation of LW 10-24 watches. Only 96 watches of this same model will be available to purchase, making the list of potential customers even shorter than one may expect.
The superb timepiece comes in two different variations. The first variation is offered as an all black, 3DTP piece, and the second variation is an 18k rose gold in the case of the timepiece. The case on both variations has been designed to increase the readability, to feature the face of the piece, and to allow for the public to better view the dial. This is quite a difference from the second generation of LW 10-24 watches. The hands of the watch are designed with what is known as the "Trigon" pattern, which basically means that the design of each hand is skeletonized and carved to give the hands of the piece a standout design. As seen in the previous generation of LW 10-24 watches, the size of the watch is nearly identical, measuring in at 44mm wide, 46mm long, and the case at 15mm thick.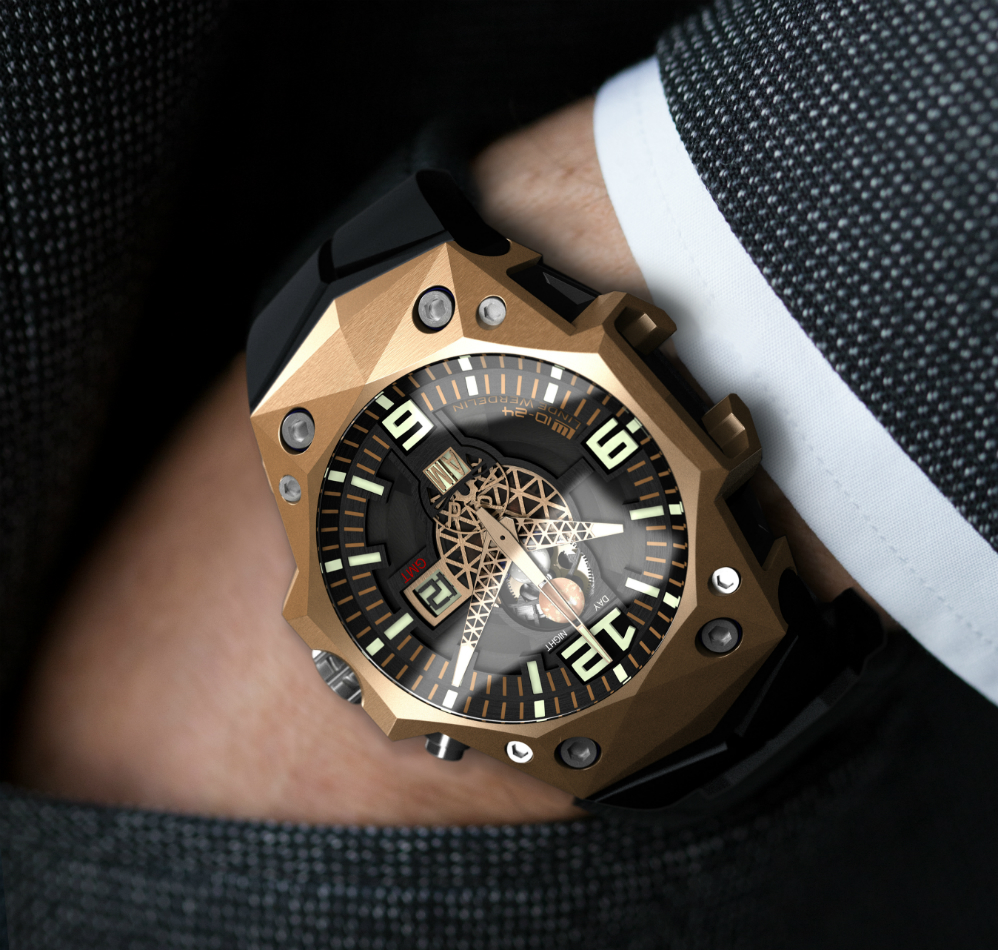 A second-time zone reading is displayed at the window in place of 3 o'clock, a day and night indicator is placed just under the 12 o'clock display, and an AM/PM indicator is displayed on the piece just above the 6 o'clock display. In the middle of each piece, the lume of the watch can be seen in the faceplate on display, each piece shaped in an oval with the "Trigon" pattern to give the face of wither variation a very sharp look and identity. This lume design is heavily rooted from the design of Danish Army diving models, mainly the Octopus Frogman. With the Danish Army diving model watches in mind, both variations of the Linde Werdelin LW 10-24 GMT 'Traveller's' Watch are up to 100m waterproof.
The 18k rose gold variation provides the user with a very classy and sophisticated look in comparison to the all black 3DTP variation, which gives the user a more sporty and rugged appearance. Both variations have the appearance of one who likes to explore and travel the world, hence the name. The features and the easy to read display of the piece is perfect for such the enthusiast who likes to travel.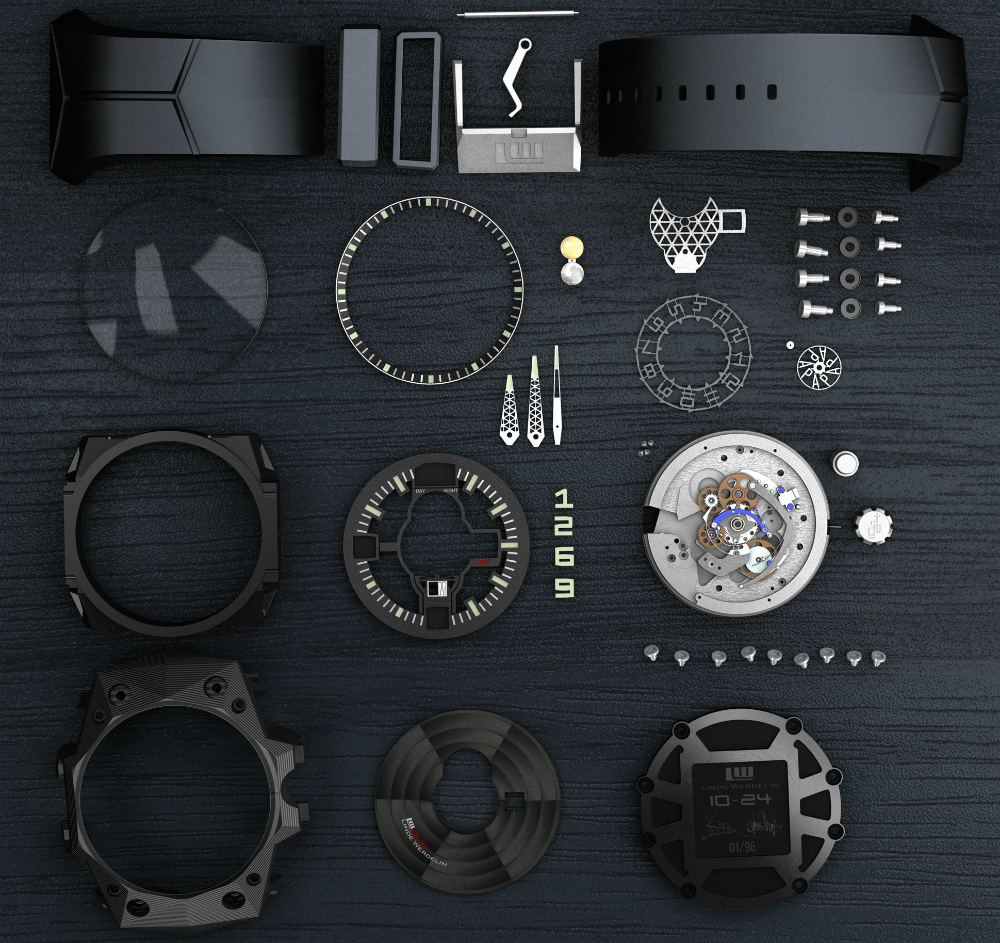 The limited number of pieces available in each variation of this watch make it a one-of-a-kind piece that will put the market on toes. The 18k rose variety will sell for 39,000 Swiss Francs, and the all black 3DTP variation will sell for 27,000 Swiss Francs. For more info, please visit lindewerdelin.com