The world of films and watches have always shared a strong connection, and Hollywood films have influenced the commercial success of many watches. While there is plenty of 'Who made which watch famous' binge-worthy stuff we would like to talk about, today's article is all about Marlon Brando and his Rolex GMT-Master Reference 1675.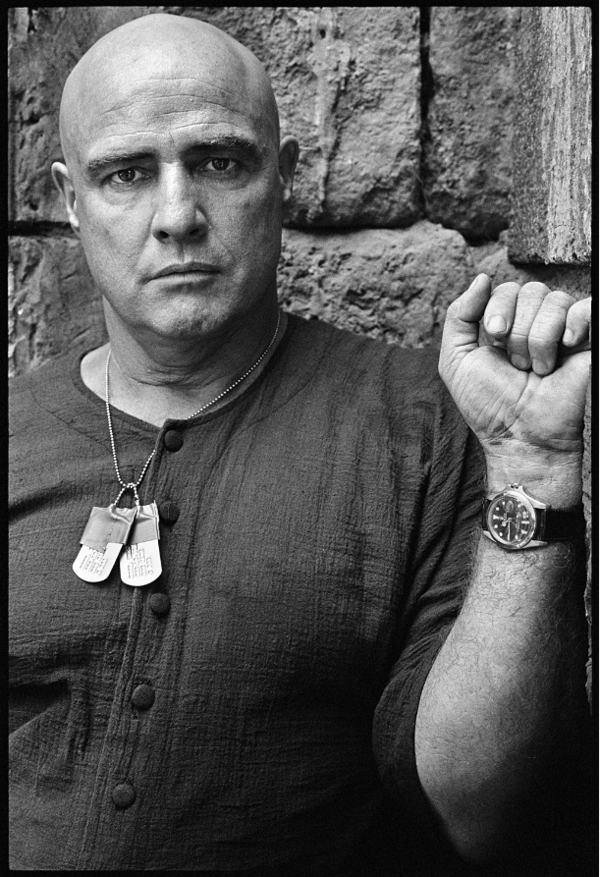 In case you are a Hollywood movie buff you might very well be aware of who Marlon Brando was. An Academy Award-winning actor Marlon was a part of many popular movies, one of them being the epic war film Apocalypse Now. The movie saw Brando play the role of Colonel Walter E. Kurtz, a former Green Beret who, during the Vietnam War, went rogue running his own military unit in Cambodia. While filming the movie Marlon had his 1972 Rolex GMT-Master (pictured here) strapped to his wrist.
As you can see the watch is missing its bezel and there seems to be a story behind this. As per Petra Brando Fischer who received the watch as a graduation gift from her father, Marlon initially wore the watch in its original form to the sets of Apocalypse Now in the Philippines, but he was asked to remove the watch as it would stand out. Replying to the filmmaker's Brando said, "If they're looking at my watch, then I'm not doing my job as an actor" and was finally allowed to wear the watch without its bezel giving it a distinctive look.
After featuring in the movie, Brando's GMT-Master never made a public appearance and is now being brought back into the spotlight by renowned auction house Philips after working closely with Petra and her husband Russel Fischer. The watch is in pristine condition for its age and features a clean dial along with evenly aged printed luminous markers which have now attained a beautiful custard color a detail that vintage watch enthusiasts crave for. Further to that the case still looks sharp and has retained all its bevels and edges. A few noteworthy attributes that make this watch all the more special and unique are the exclusion of the bezel and the case back which has been engraved with the text "M. Brando" by Marlon Brando himself.
In all the Marlon Brando Rolex GMT-Master is a true collector's item that serves as a reminder of the deep-rooted association between the world of horology and cinema. The watch will be offered by Phillips during their New York auction, GAME CHANGERS which is scheduled to take place on 10 December 2019. While we are not sure of how much the watch would fetch, we do know that a portion of the proceeds from the sale would go towards a charitable foundation established by Petra and Russel which supports needy and poor children.
Visit Phillips here.