Although it may seem like another Seamaster 300 release from Omega, these two new additions to the line feature two precious materials that take the stage front and center. All of the dimensions remain true to the Seamaster 300, these new releases will be available in your choice of 18k yellow gold or platinum, and additionally with the choice of a Lapis Lazuli dial that is a stunning blue or the Malachite dial which is a striking green. These new choices offer your standard Seamaster 300 with all of the luxury you demand and could ever possibly want in a dive watch.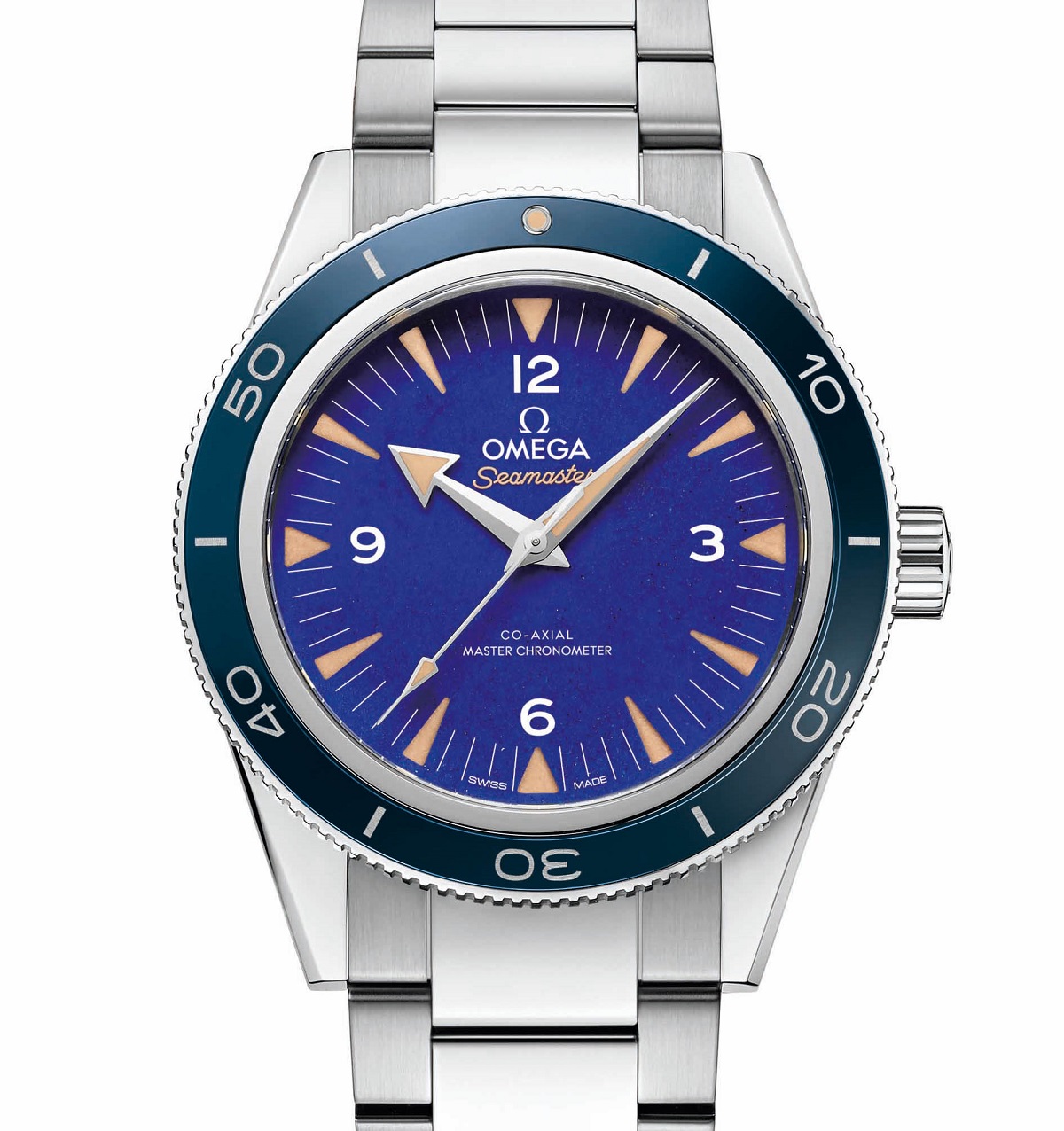 With the recent experimentation from many watch companies in more rarified materials, this watch is a product of the high-end buyer that demanded something with more exclusivity and panache. Although the target audience for this particular release will likely be a small one, I can't help but admire the way that these look. Even the hands come in 18K white or yellow gold, depending on your case choice. The Lapis Lazuli dial is such a unique choice in materials and makes for such a beautifully executed hue. The same applies to the Malachite dial which is in no way any less stunning. The Seamaster 300 was already a dressier divers watch, but with these new options, you can take it to the next level for a hefty price tag of $35,000 for the Malachite dial and $69,100 for the Lapis Lazuli dial.
Moving onto the movement, there is no shortage of flair to be had under the hood. A Master Co-Axial Calibre 8913 provides the heartbeat and it does it while looking quite dapper in the process. Finished with an 18K Sedna gold rotor and balance bridge, more precious materials continue the theme. You will also see blackened screws, barrels, and even the balance wheel is blackened. Geneva striping also adorns the movement, adding another level of lushness. The 8913 is a double-barreled automatic with 60 hours of power reserve, features Omegas Co-Axial escapement, has a silicon hairspring, and is magnetically resistant to 15,000 Gauss.
Yet another release that may puzzle some of us, I can see the idea that Omega has behind these two divers. I cannot help but admire the level of finishing that they applied to this Seamaster 300, it makes for the perfect in your face statement that Omega seems to lack sometimes. This will no doubt be a rarity one day due to the price tag and select marketing, but I think this is a wonderfully executed piece that showcases what can be possible with more exotic materials and it may also show the beginning of a shift in the ultra-luxury market. Be sure to check them both out on Omega's website and give it your own take. For more info, visit Omega online.