Despite the fact that the pandemic isn't over yet and there are still risks from new variants of Covid-19 that haven't surfaced, the organisers of the Olympic Games have decided that it's okay to go ahead with the Tokyo Summer Olympics that didn't happen last year because, ah well it'll be fine I guess. To commemorate this impending disaster, Omega has released some of the watches that it would've released last year or the year before (their Olympics special edition release dates are bizarre). So, buckle your seatbelts and get ready to look at some new watches.
Back in 2019, we showed you a special edition Seamaster Aqua Terra designed for the 2020 Olympic games, which had a blue ceramic dial with a geometric pattern that was derived from the logo for the 2020 games (I wonder why they didn't use the Simpsons inspired one for the 2012 watches?). Anyway, these two new watches are essentially the same but in gold and two different sizes.
You're able to get them in either 39mm or 41mm, both of which come with blue leather straps. There doesn't seem to be anything different between the two on the face of it, and that's because hardly anything changes. The most significant differences you'll notice are the markers and the size of the date window. This second part can be attributed to the fact that the movement is the same in both watches, but the dial size changes, so Omega has to play around with the date windows, so they are both proportionate.
The difference in the movement is the added one on the end of the movement's name, making this the calibre 8901. That gives you gold bits and nothing else. It's otherwise the same METAS Master Chronometer with a 55-hour power reserve as the 2019 edition. If you want one, it's €17,500 for the 38mm one and €18,200 for the bigger one. The real thing is that these games, we feel, still shouldn't be happening.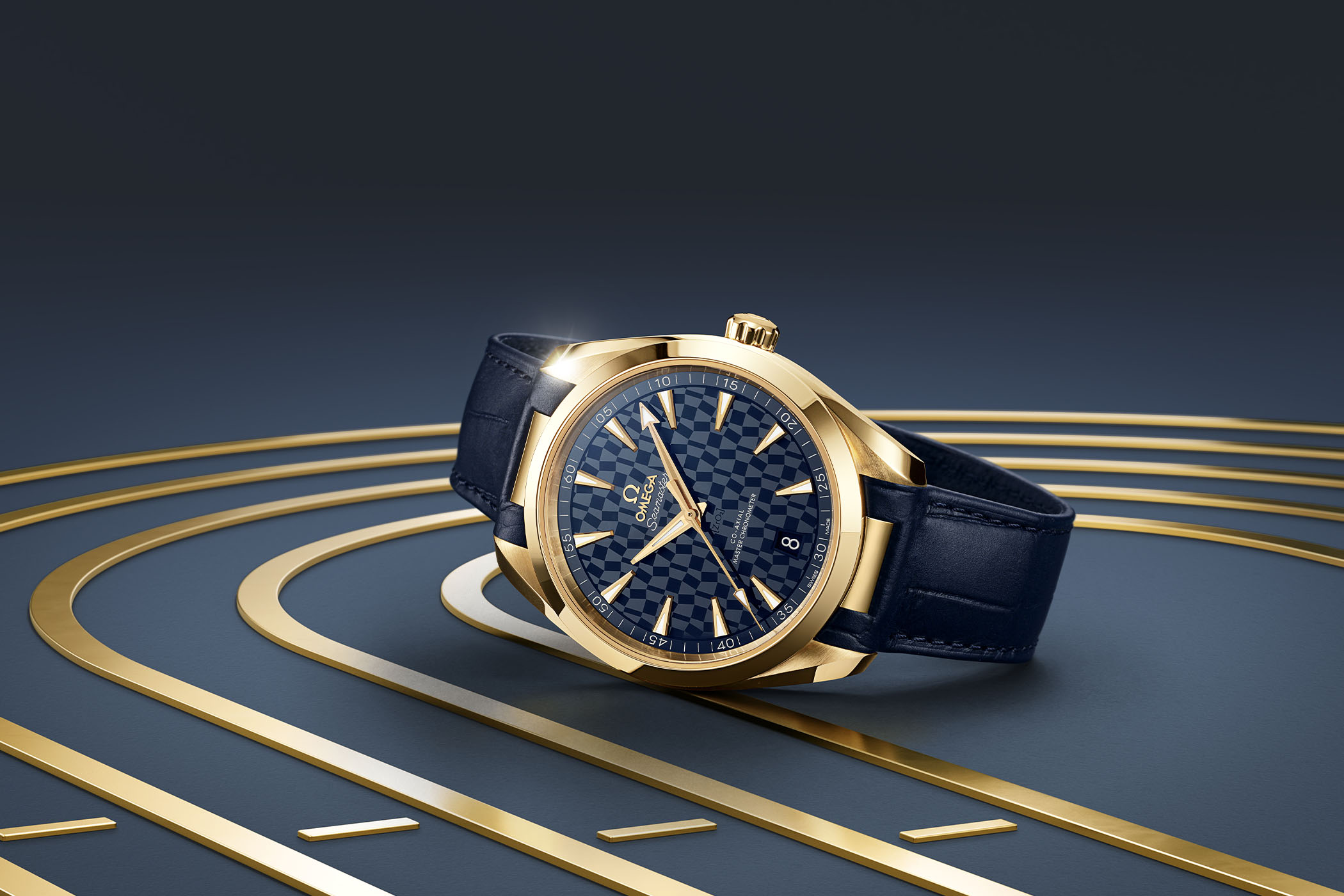 Too many organisers of significant events are seeing things being normal when they're far from it. Too many people see margins of acceptable risk when the margin should be set on zero cases. Last night's 2020 Euro final seemed to go off well and showed that a pizza really is better than a pasty, but it'll be a while before any ramifications from that occur, when in reality, they shouldn't be allowed to occur at all.