There are a lot of aviation watches out there.  There are watches than harken back to the early days of military aviation with the Flieger-style, there are pilot watches that can be used as calculators for computing various functions, and there are watches that look like cockpit instruments, just to name a couple of styles.  Now Oris, a company that puts itself in the aviation watch category with a couple of their models, has taken an aviation instrument and merged it with a mechanical watch in the Big Crown Pro Pilot Altimeter and Special Edition.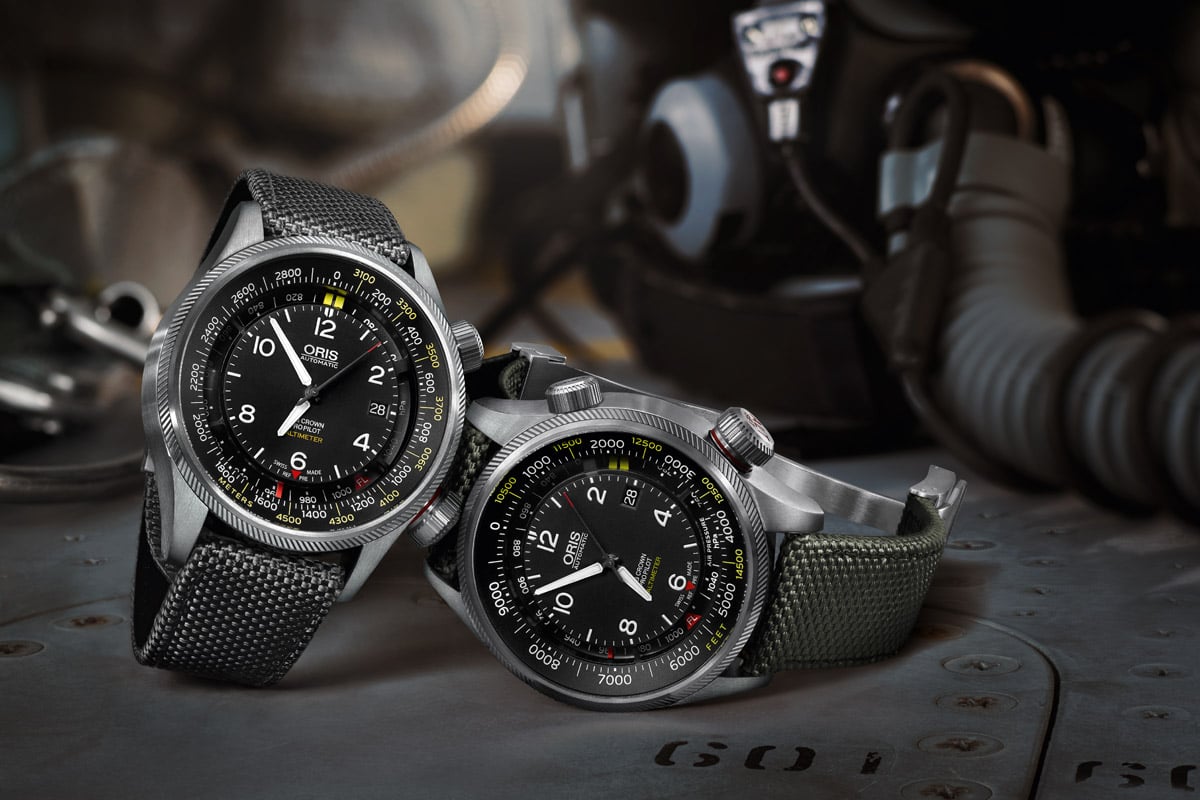 Since lots of planes are pressurized, this watch is looking to expand the market for pilot watches to folks outside of the aviation industry and is targeted to explorers, adventurers and researchers who work at terrestrial elevations and need to know just how high they are.  Or at least they need to know their elevation.  There are other altimeter watches out there, but this is the first time a mechanical altimeter has been matched to a mechanical movement, and by a high end watch maker to boot.  In order to house everything, Oris went even bigger than their other two Big Crown offerings and constructed a 47mm diameter case.  There are two version of the watch, a Special Edition (of 5) and the follow-up regular release.  Frankly, at 3,300 Swiss Francs (~$3,600) I would opt for the Special Edition if it is not already sold out (that is, if I could afford either of these models).  Having one of these not only puts you in very select company, but you also get it months ahead of the general release.   But hurry, the closing date to try to get into the drawing for one of these is July 20.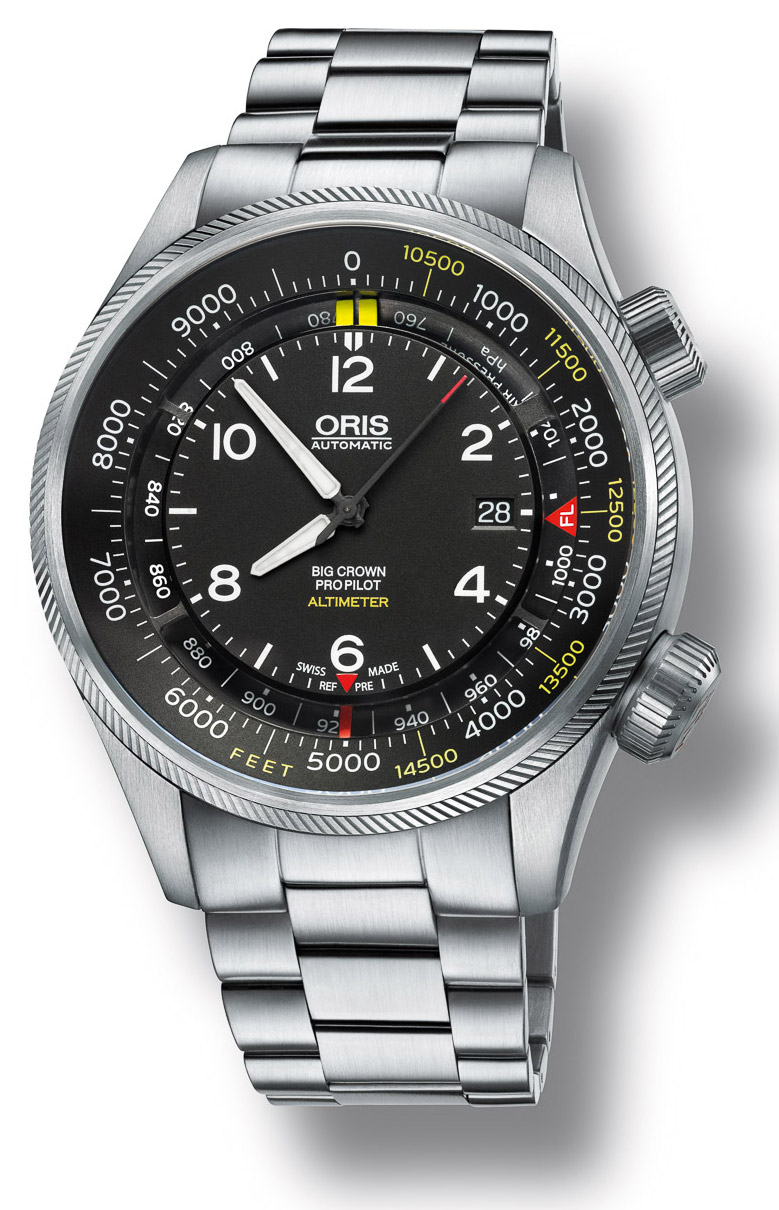 The altimeter functions by measuring the air pressure, indicated by the red marked sitting behind the slightly skeletonized watch face, and converting that to a corresponding altitude, which is read with the yellow marker.  Since local weather also affects the air pressure, the screw down crown at 4:00 is used to calibrate the altitude to the air pressure.
The crown also serves as the vent for the altimeter, allowing the wearer to seal it off and get 10 ATM of water resistance when the altimeter is not in use.  The crown at 2:00 adjusts the time and date.  In my opinion, this is a very attractive and masculine tool watch, though I am not all that sold on the usefulness of a mechanical altimeter, which is affected by changes in air pressure due to weather,  considering all the abundance of GPS options out there.  But I would definitely wear it. For more info, please visit oris.ch
 Matt Himmelstein – Contributing Writer
Engineer, weekend warrior and mechanical watch enthusiast.  He prefers value oriented brands because, well, those are the ones he can afford while still paying for all his weekend warrior hobbies.  New watch makers are also an interest because you can get often get a unique look, and the watch now comes with a story.  His favorites in his small collection are a Christopher Ward altimeter style and an Anstead dive watch from a crowdfunded campaign.  Read his articles here.