Panerai's bid to be the world's number one source on the weird and wonderful world of materials that can be used to make watches has taken a step forward recently with the introduction of their latest model, the Platinumtech Luminor Marina PAM01116. The added word 'tech' in the name should give you a clue that this is no ordinary watch made from bog-standard platinum, well, to the extent that platinum can indeed be called bog-standard. Let's take a closer look.
This year marks 70 years since Panerai introduced Luminor, the world's first luminescent paint used on instrument dials that did not contain any radioactive elements. Before this, the dials on wristwatches used paint with a radioactive element, often radium, to react with sunlight and slowly release energy. As you can imagine, the paint's handling and application was hazardous at best and wearing the watch wasn't much better either.
These days radiation is limited to extremely tightly controlled scientific purposes. Watchmakers no longer slap it willy nilly onto their watches and then tell the customer that their irradiated arm is their fault (I don't know if this actually happened, but it's a big world). However, the dial and hands still glow in the dark, thanks to the sandwich dial, which is typical of Panerai watches.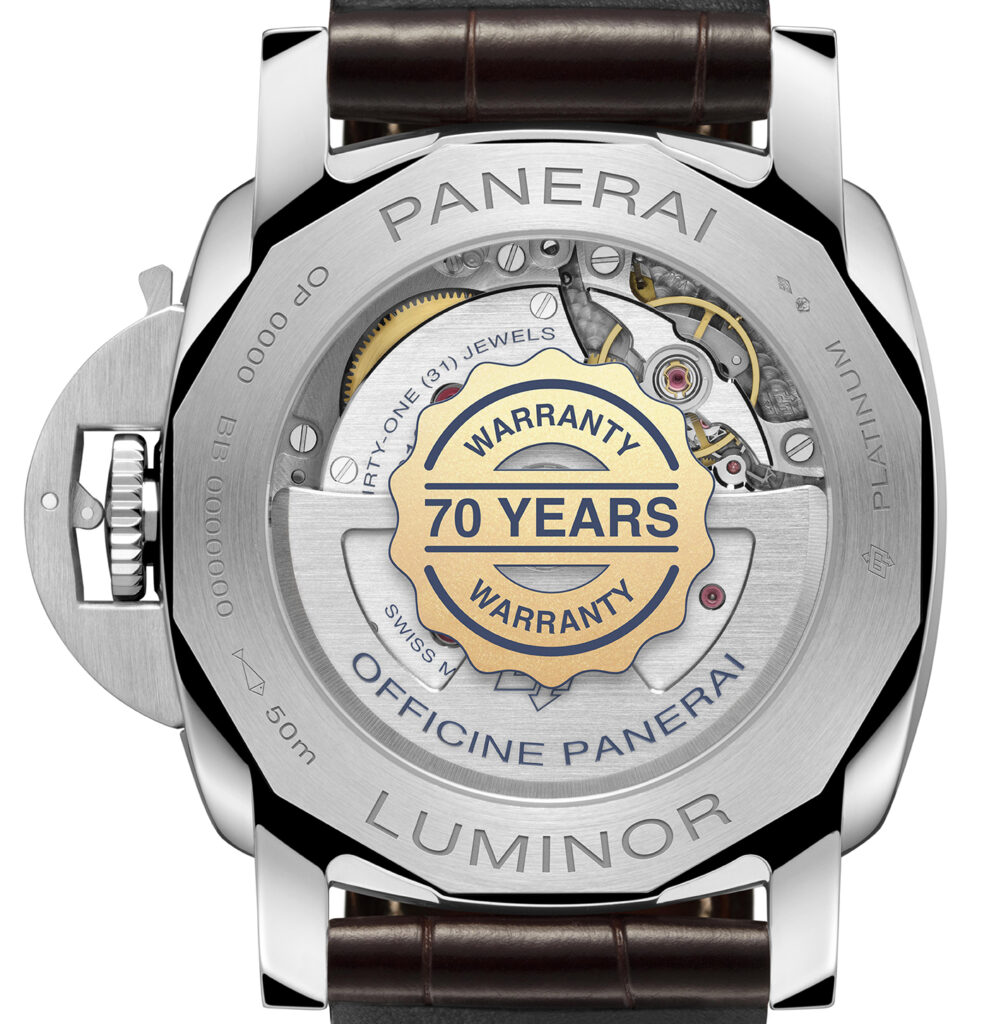 Around the back of the dial is the calibre P.9010, an automatic movement with 72-hours of power reserve and a 4Hz beat rate. It's incredibly robust, some Panerai movements are known to be even more enduring than Rolex movements, and that's saying something. It's essentially the same movement as in other watches, except it has a big stupid sticker plastered over it on the sapphire crystal caseback. I never understand why brands do this other than to save money.
Engraving movements especially or crafting a custom rotor design is so out of fashion apparently, but this is a ridiculous solution that shouldn't be here. The only information it tells you is that the watch has a 70-year warranty from the manufacturer. Remember, that's not a guarantee the watch will work for 70 years without a service, it's only a guarantee that they will look after it as long as it falls within their warranty's requirements. If anything, that makes this logo (which Panerai says is applied by a metallisation process, whatever that means) even more redundant. Okay, rant over.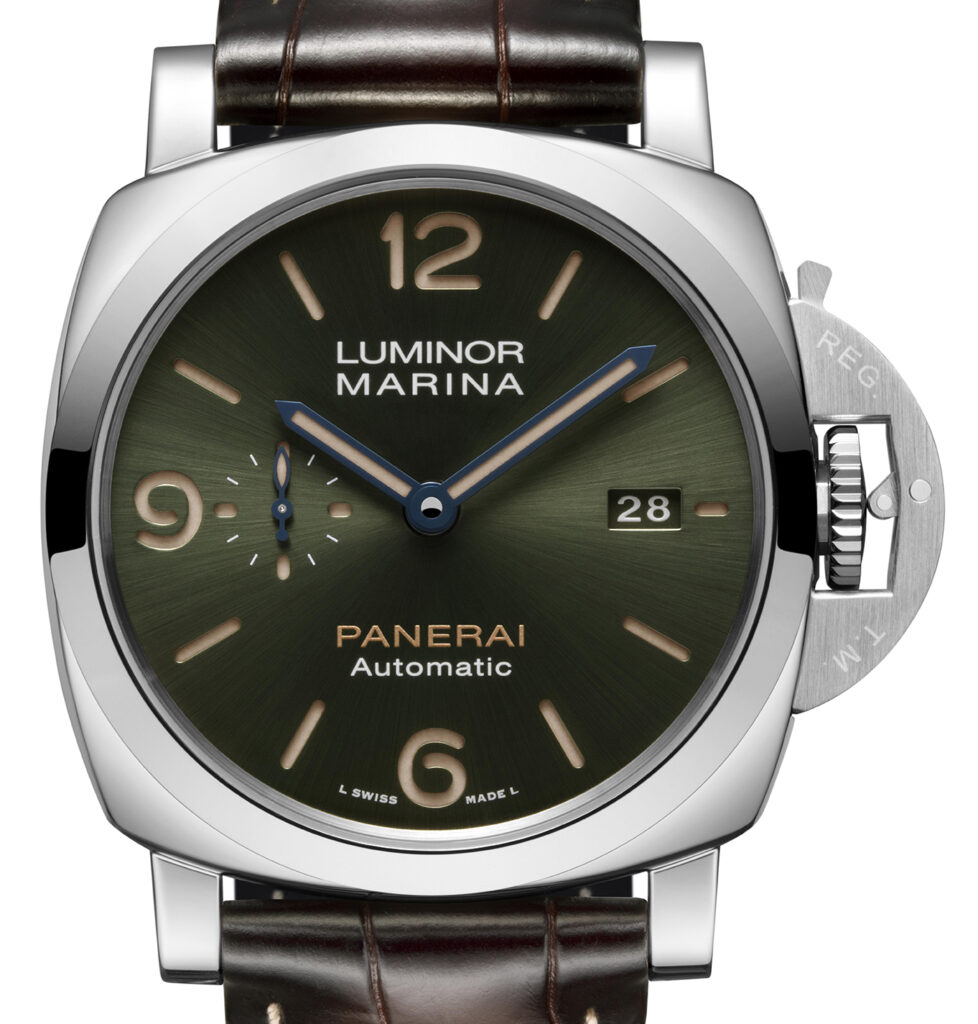 Surrounding the movement and dial is a 44mm case made of a new material coined Platinumtech. As with every other innovation by Panerai's materials research department, Platinumtech's composition is a closely guarded secret. All the brand does say about it is that it's more scratch-resistant than standard platinum thanks to the materials the platinum has been blended with. Apparently, it's harder for them to machine as well. I can see Platinumtech being a material used across the Panerai range in the same way Goldtech is. Honestly, I'm pretty excited to see what a Platinumtech Submersible would look like, if purely for its stealth wealth factor.
The watch is only available in Panerai's boutiques which may or may not be open right now (check with your local government guidelines). Buyers will get the leather strap shown in the press photos plus one of their choice from Panerai's extensive range. The watch is limited to 70 examples worldwide for a price of $36,900.
I'm not sure this watch does enough to cement that Panerai's invention of Luminor is important. It's nice that they wrote 70 on it and are only making 70, but it seems like they've forgotten that it's Luminor's birthday this year. I hope we see more watches that pay more attention to this fact, but I still like this watch for what it is.
Visit Panerai here.