Seiko has released yet another vintage re-issue piece in a bid to make the most of its past. This time, it's a recreation of their 'Laurel Alpinist' from 1959. The Laurel Alpinist was Seiko's first attempt at a proper activity focused watch. It was designed for Japanese mountain explorers, in fact. While most Seiko enthusiasts will probably think of 1965's reference 62MAS as Seiko's first crack at a more robust watch design, but they'd be wrong. If re-issuing old watches isn't the heat of the moment for most brands, then I don't know what is. Let's get on with this.
The Laurel Alpinist was a robust yet straightforward timepiece with a hardy movement designed for a rough life and a broad 'Bund' strap to make it more practical on the wrist. The 2021 recreation watch, imaginatively called the Seiko Alpinist Prospex 1959 Re-Creation SJE085J1, follows the same principles, at least on the outside.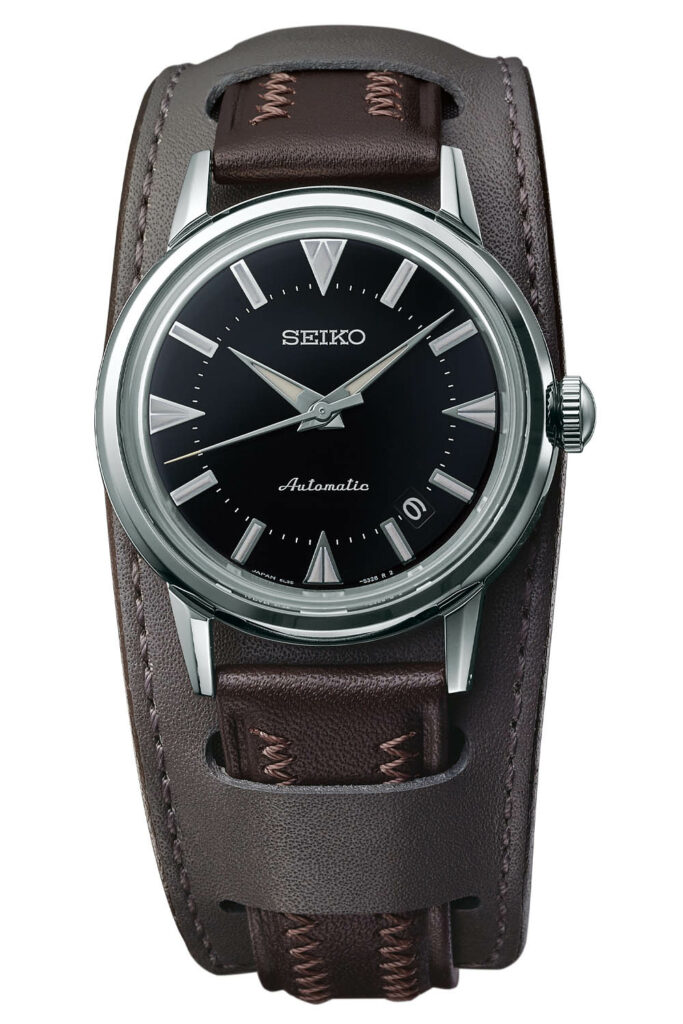 The watch's form factor is mostly the same as the original, with only a few minor differences. The most significant change to the case is the slight enlargement of the dimensions, specifically the bezel's width and the long lugs. The original Laurel Alpinist was 35mm in diameter, and this one is only marginally bigger at 36.6mm.
On the dial, things are very similar. The pointy hands and triangular markers at 3, 6, 9 and 12 appear to be much the same, with only a slight change in the base of the lume on the hands being an indication that something is different. That and the date marker Seiko have added for some reason. That was entirely unnecessary, in my opinion, and has upset the balance of the dial. Seiko has also changed the writing on the dial slightly. The watch now has the standard Seiko logo and the word 'Automatic' written in cursive.
This reflects the movement, which is now 6L35. The calibre 6L35 is an automatic movement running at 4Hz with a 45-hour power reserve. It doesn't have a Spring Drive system in it, instead relying on a good ol' balance wheel to do the timekeeping. It's a thin movement which means the watch case can be a slender 11.1mm in thickness.
The watch is limited to just 1959 examples, representing the year it the first Laurel Alpinist was released, and each example will cost $2,900.