This is a new one; I don't usually cover watches like these, but, they have their place. I wouldn't, for example, do any kind of DIY work like painting with a Rolex on. These watches are also jam-packed with features which would impress your outdoor action-man type friend who goes hardcore for no apparent reason.
There are 5 model variants coming out when these new watches are launched, each one has its own unique appearance, although they are all small changes. The first, ref. SBEP001, is the most 'standard' of the collection, featuring an all-black case with all-black bezel and a black rubber diving strap. I imagine this to be the most popular.
Ref. SBEP003 is the one I expect the most mixed reactions from. It's a nod back to other Seiko models by using a blue bezel with the first 20 minutes of the graduated diving bezel being coloured red. Rolex recently released a new red and blue watch, but we won't mention that, still, I like the splash of colours.
Perhaps my favourite version though is SBEP005 which adds a touch of colour, just like the last one, only in a different place. Instead of using a coloured bezel, the pushers have been turned a bright gold to accentuate them against the deep black case. Black and gold go well together generally, as do black and red, so it's no real surprise I like the look of this one.
In my opinion, SBEP007 is a mixed bag. On the one hand, it's the ultra durable case which I'll get to in a moment, and on the other, it's got a fabric strap on it. The designer, Yuki Kaiwara, has sacrificed some of the functionality for looks, what worries me is whether this move will pay off in the showrooms.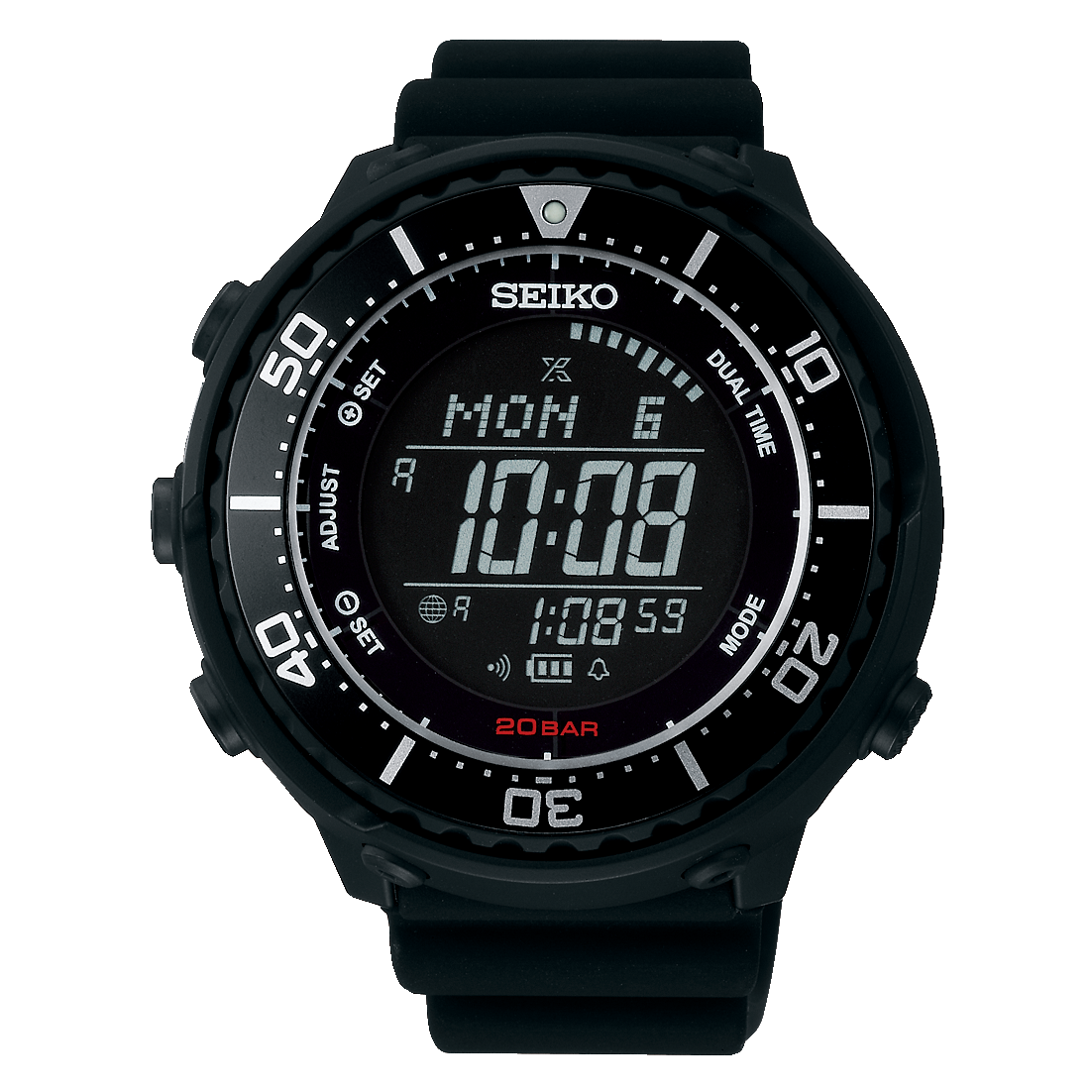 Finally, SBEP009 is the 'stealth' model of the group. Every part of the watch which doesn't serve a potentially lifesaving function has been turned black, including the pushers.
According to Seiko, there are 20 registered patents in the design of the ion plated outer protector, and the watch itself is water resistant to 200 meters. It's funny, you probably didn't bat an eye at that, based on what this watch is, but if it were a mechanical, collectible watches, it would undoubtedly cause a disturbance.
Each one of these will be made in a limited edition run of 600 examples, apart from the SBEP009, of which only 300 will be made and sent to Urban Research shops in Japan. Oh, they're also solar powered too, so no need to worry about a power reserve. For more info, visit Seiko online.