It's not uncommon for historic brands to get a new lease on life, although it's often via gimmicky marketing and products that stray from the original formula. The new electric "Delorean" comes to mind. Watch brands are occasionally revived as well, but some maintain interesting and direct connections to family, lending credibility to the revivals. A. Lange & Söhne is a good example as Walter Lange, great-grandson of founder Ferdinand Adolph Lange, reestablished the brand in 1990 (it disappeared shortly after World War II). Adam Benedict has roots going back to the 19th century when B Reinin (born in Belarus) established a watchmaking business in Moscow. His grandson went on to establish Benedict Watch Co. in 1930, which ultimately succumbed to the quartz crisis in the early 1970s.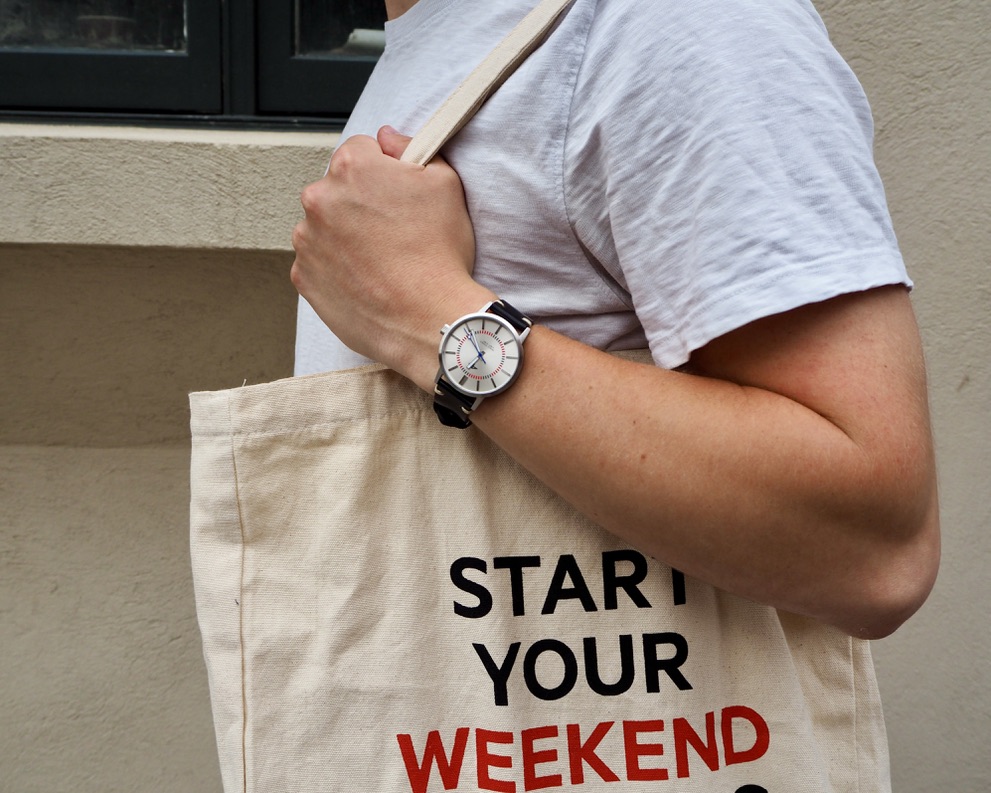 After a half-century (and change), Adam Lassner has revived the Benedict name with four new watches, the Genesis 01 through Genesis 04. Who is Adam Lassner? He's the great-great-great-grandson of B Reinin, so like A. Lange & Söhne, there's a direct family connection. Of course, I'm not comparing a small microbrand to one of today's great haute horology masters, but you get the idea. On the surface, these are interesting yet "common" quartz watches, but there's an innovative concept within – mindfulness. Health and wellness are key selling points for current smartwatches from Apple, Samsung and the like, but something as simple as controlled breathing can calm both the body and mind, and elaborate tech isn't required.
Let's first look at the stainless steel case that'll adorn your wrist. It's well-sized at 40mm in diameter and 11mm in height, and has a clean, modern aesthetic. Water-resistance is rated at 100 meters, so it's game for just about any activity as well.
It has a sapphire crystal with an anti-reflective coating and all come with both 20mm Italian leather and NATO straps. The company is based in New York and watches are assembled in the USA (designed in New York, assembled in Florida).
The dials have a modern, almost futuristic look, but also feature a breathing timer. Within the silver applied indices is the seconds/minute track arranged as a pattern of colored rectangles – 4 in one color and 6 in another. Depending on the model, these colors vary, but the patterns themselves are consistent. This design promotes an optimal breathing cadence as you inhale for four seconds and then slowly exhale for six. It's easy to follow the color codes on the dial and repeat the technique as often as desired. This can help relieve stress in both the mind and body, and the concept is a first for an analog watch dial. Simple and very effective. The silver hour and minute hands have Super-LumiNova inserts, as do the lollipop seconds hands (which also vary in color depending on the model).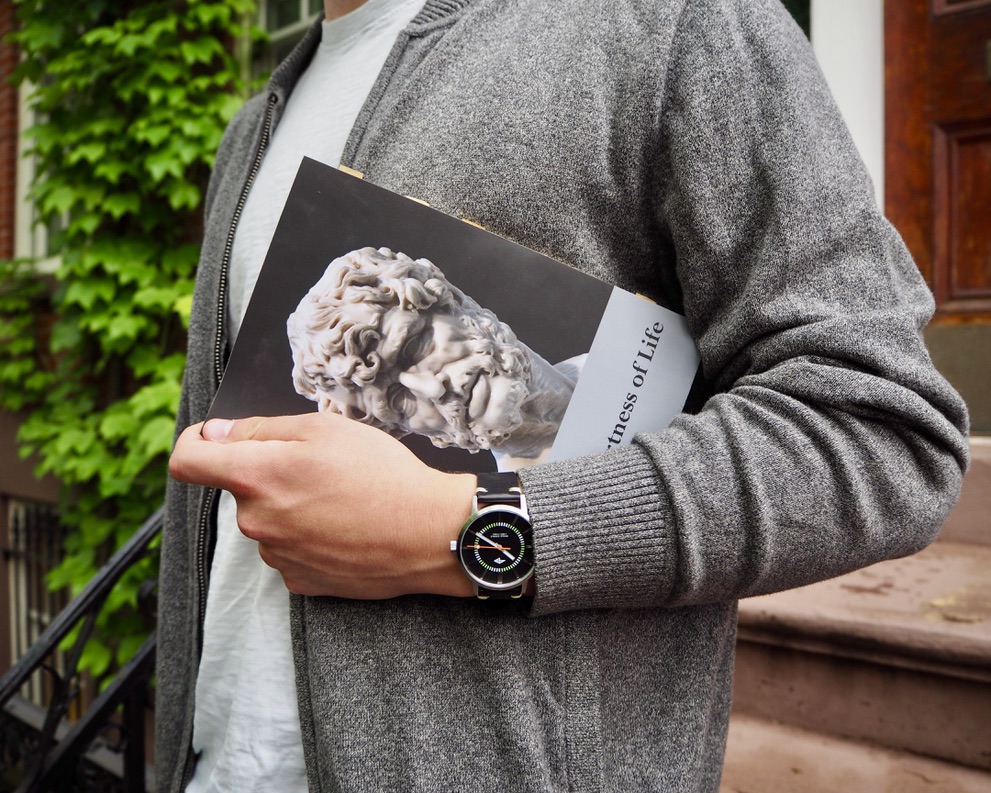 Powering the collection is a Swiss Ronda 704 quartz movement, which is much more accurate than its mechanical counterparts (-10/+20 seconds per month) and the battery can last up to 10 years. The movement has 5 jewels and features a date complication, although it's not used in this design. Adam Benedict is a small brand and therefore has limited production runs. All four models are limited to just 50 pieces each and will be available today. Prices are accessible at USD 295, which isn't bad for such a novel and exclusive offering.