So you may have noticed that a new Tudor appeared recently, and while many people have been losing their minds over it, I completely forgot. That's not a surprise. I'd forget my head if it weren't glued on; I have been developing a cold recently, so the Lemsip is well and truly flowing. Either way, the powers that be have sent the photos my way with the clear impression that I'm going to say nice things about it, so you'll buy one without thinking about it. Yeah, dream on.
The new Tudor Pelagos FXD is a diving watch designed to draw on Tudor's heritage with water and the Marine Nationale, the French Navy. Being British, this already has my hackles raised. Its most poignant features are its lugs which are a part of the 42mm x 12.75mm titanium case. Unlike nearly every other watch ever where you can replace straps thanks to a spring bar or quick-change system, the Tudor makes this more or less impossible. Forcing buyers to choose from their straps or NATO straps without even offering an adapter setup for the general public seems like a missed opportunity. Sure, I can see why you'd want everything to be as secure as possible if you were, I dunno, in the Marine Nationale, but I can't see the purpose here. The lug-to-lug length is 52mm.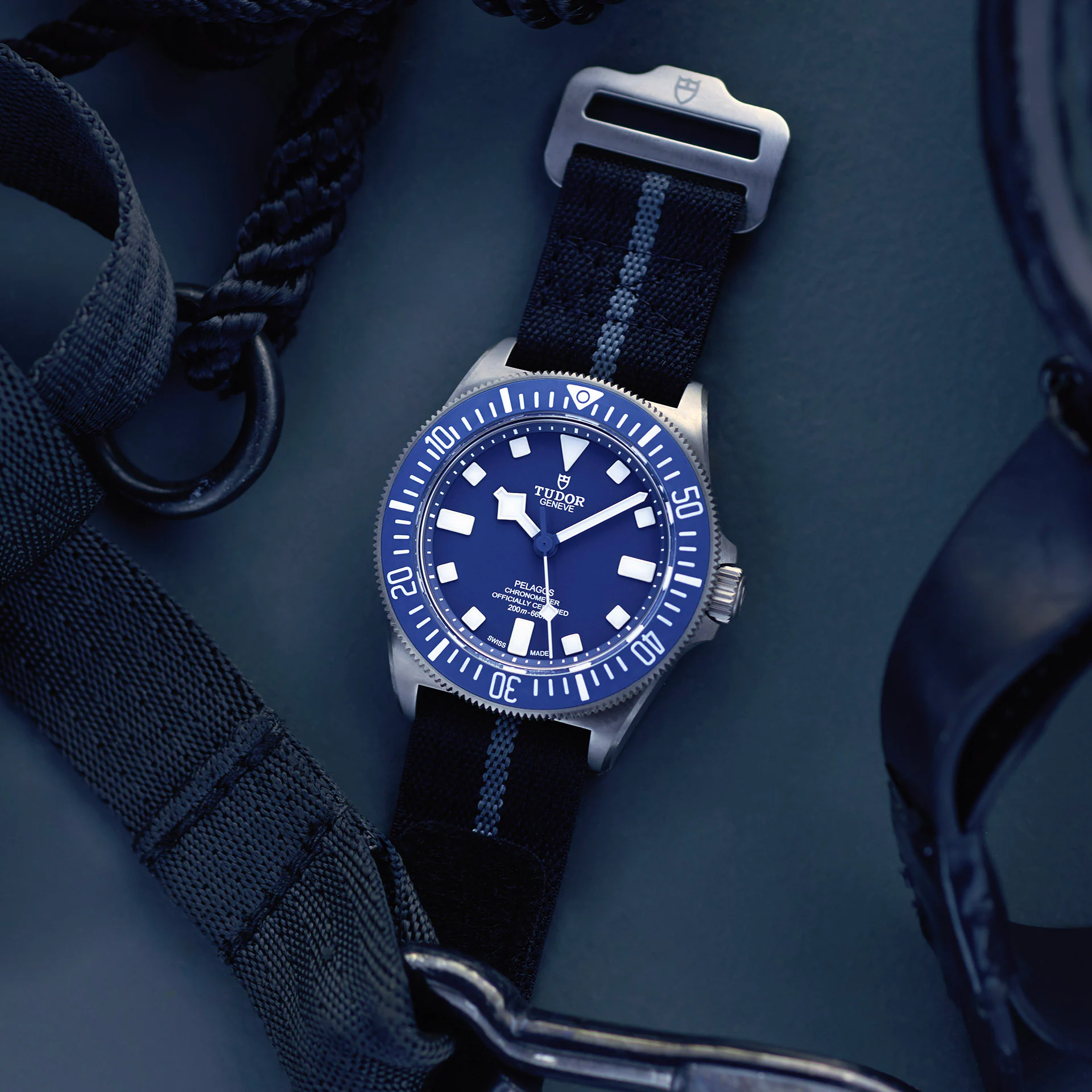 Perhaps the thing that's got me irked about the launch of this watch is the overhyping involved. Certain other blogs that curate their own shops have waxed lyrical about this watch being one of the best diving watches in the world for the money, citing its specifications as a source of pride. Let's cut to the chase. The watch has been down-specced from a standard Tudor Pelagos. It removes the automatic helium escape valve, reduces the water resistance from 500m to 200m "to suit real-world diving conditions", and does not conform to the ISO6425 standard for a diving watch. I guess the money must be feeling really good right about now.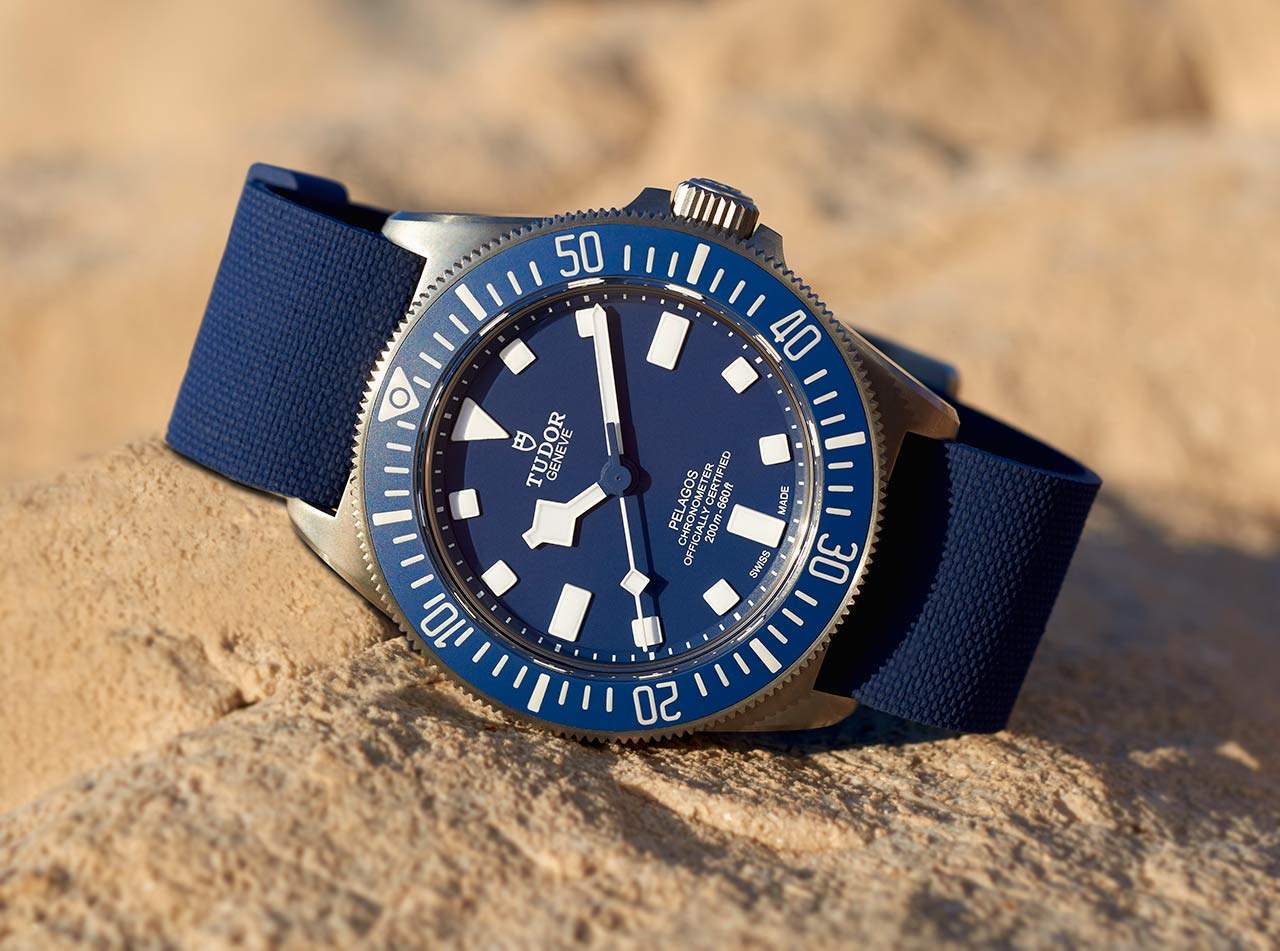 Of those points, these aren't big deals when considering the big picture, and I like the concept of a watch from a luxury watchmaker that cuts away the extras without compromising key design & build quality. Nobody will miss the automatic helium escape valve, just like no one will miss the 300m of water resistance it's losing or the certification. That's because nobody will dive with it anyway, except maybe the Marine Nationale, so who cares whether or not it has the specs. This is a decent beater watch if you can stomach the fixed lugs, but the attempt to make its launch bigger than it needs to rubs me the wrong way. Sure, Tudor's connection with the Marine Nationale is a point in their history, but apart from one average-at-best engraving on the watch's caseback, you'd never have known that, this could have been any old Pelagos with a different case and blue colour. Maybe it's a statement about Tudor that they need a military force to advertise their products because nothing less will do.
Of the changes you're likely to notice is the bezel, which is calibrated to be used by military divers who move in pairs, timing intervals of swimming time with the bezel and changing direction following a compass when an interval is finished. As you can't see well underwater, using preset speed and time intervals can allow you to cover distances with relative ease. See? It wasn't that hard to explain, and I'm not any kind of scuba diver.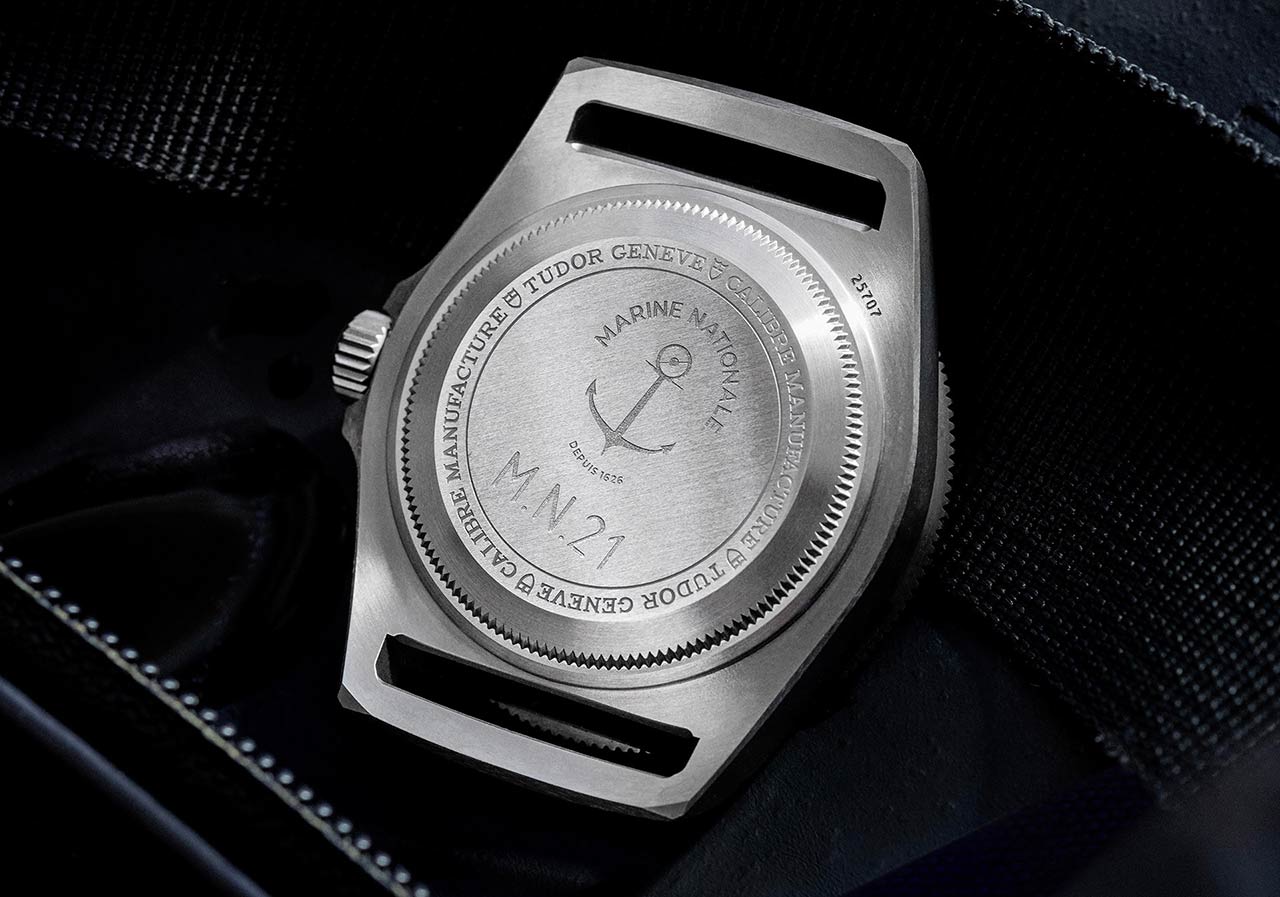 Inside the watch is the automatic MT5602. It's their in-house made no-date self-winding movement used frequently in the Black Bay. It's based on the MT5612, which is used in the Pelagos and also pops up in the Breitling Superocean range as the Breitling B20 calibre. It has a 4Hz beat rate and 70-hour power reserve with a COSC chronometer certificate.
You might be sitting there reading this and thinking, "damn, he doesn't like it at all". Apart from the lugs issue, you're mistaken. I like the concept of it, and as I mentioned, I like the idea of removing some of the specs of the standard Pelagos in the name of a better price for the consumer. The regular Pelagos is $4575 while this costs $3900. Hardly anyone will ever put the 200m water resistance to the test, and that's about the depth a helium escape valve becomes more than a thing put there to start a conversation in a pub. Too many spec sheet comparisons without any real context don't tell the entire story.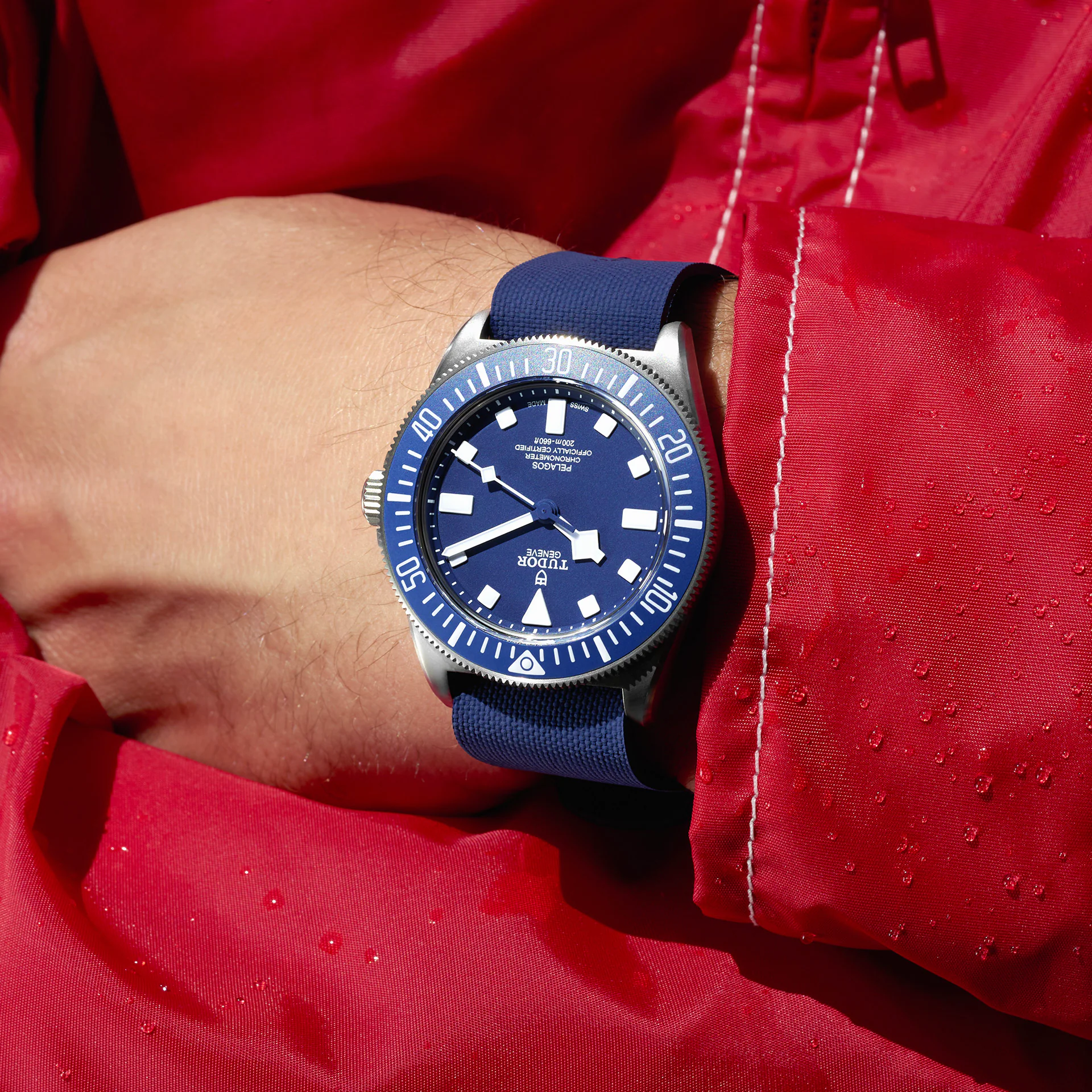 Having said that, it's not perfect. I can't get over the point of the lugs for a regular consumer. Making things difficult for the sake of it and then charging thousands for it isn't clever. It's irritating. The Marine Nationale connection seems present purely for lip service. Tudor makes a song and dance about it on their website but not on the watch, which is where it counts. And, for the life of me, I can't fathom why others feel the need to lose all sense of logic and common sense just because a new Tudor happened, but that last one may not entirely be Tudor's fault.
Visit Tudor here.