URWERK watches have the reputation of being rare, technically advanced, elaborate to the point of complexity, and classy. However, one thing lacks amongst the various attributes of the brand – its watches has never been seen as feminine and almost exclusively worn by men. Until now! Because the new URWERK watch, the UR-106, is the first watch made especially for women. It has been engineered and designed to show the softer more sensitive side of URWERK.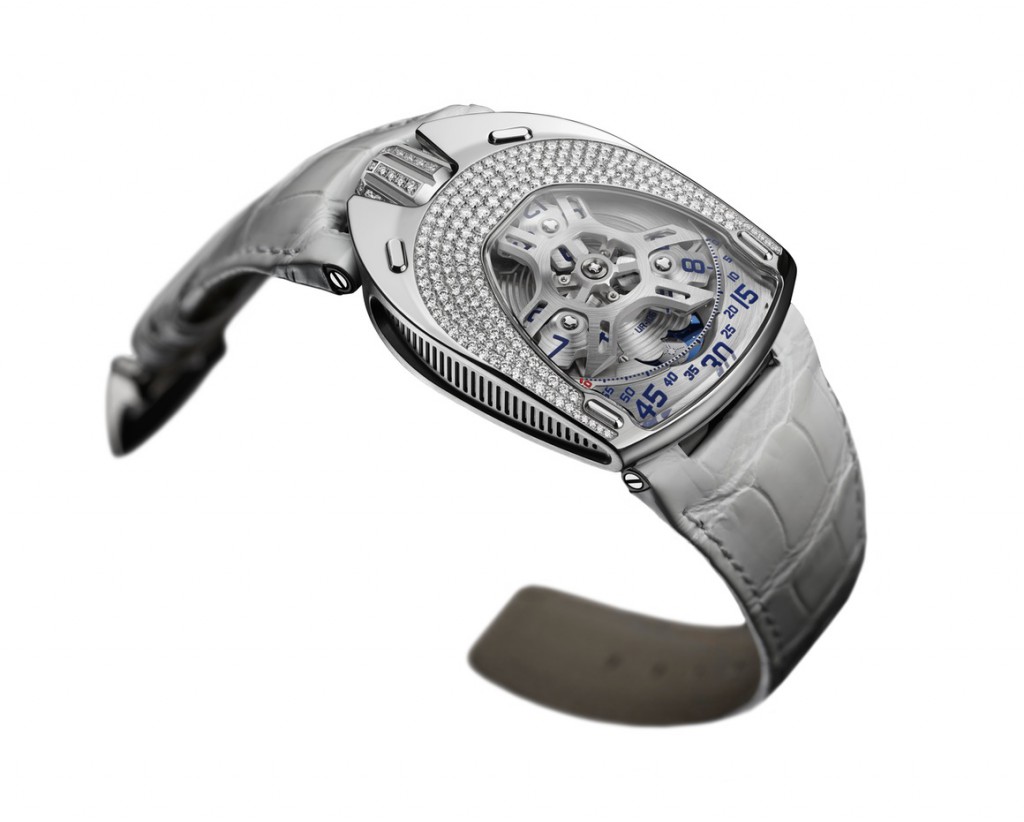 The URWERK UR-106 "Lotus" features the brand's signature satellite hours in a guise never before seen. Three satellite hours move across the dial to create a unique time telling mechanism that has become signature when you look at URWERK timepieces. The hardest challenge as outlined by Martin Frei, the company's chief designer and co-founder was creating a style and unique timepiece that was fitting for women and represented femininity. Creating such a piece for URWERK was a tough challenge because it has mainly focused only on creating very masculine timepieces. With that said, however, it is clear that URWERK has put a lot of thought into the UR-106 "Lotus".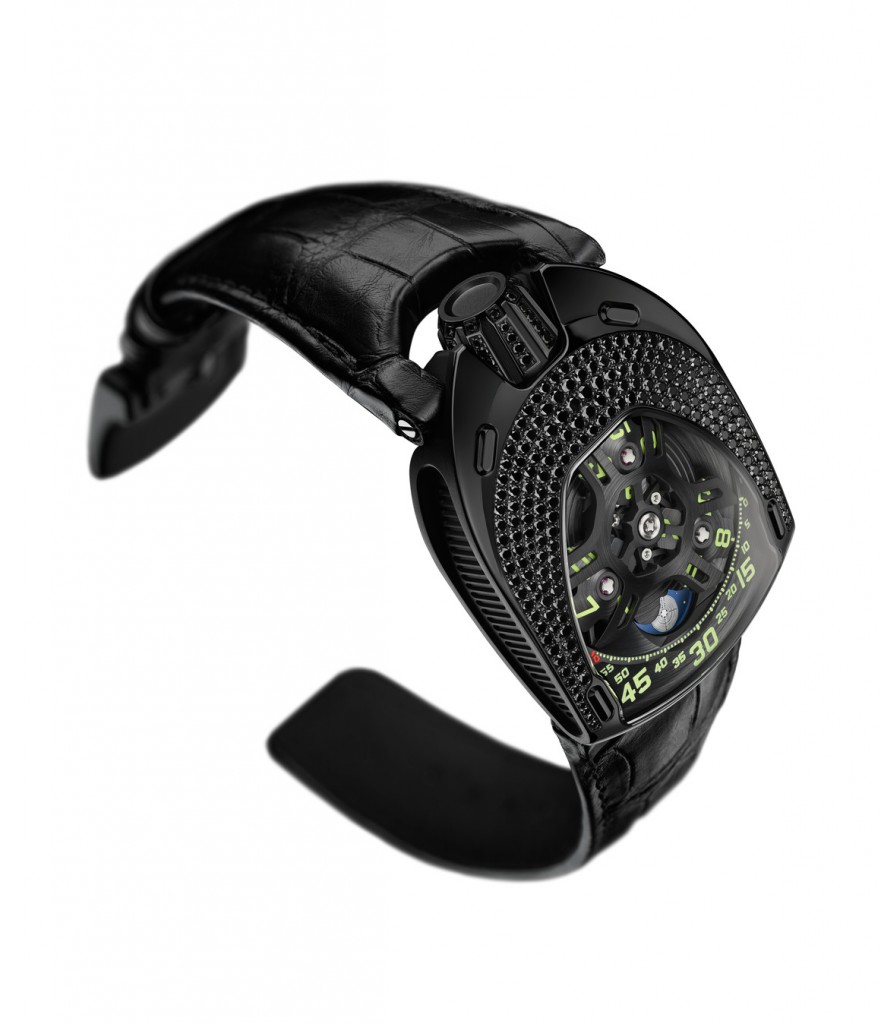 Gemstones glitter around the bezel and crown but don't take away from its complexity or indeed, its technical brilliance. It's very much in the URWERK mould as you can tell by looking at the watch. The revisions come in the shape of refinements including the satellite hours. The three satellites, each with four hour numerals, sweep along the minutes scale in an analogue and digital indication of time. The moon phase also adds to this display. The carrousel and satellites have been hand finished in satin and each numeral painted by hand. The extremely fine minutes scale was fashioned in the workshop with lapis lazuli blue of the moon being selected as the colour of choice. The miniaturisation of the various components is what really shines and makes this such a beautiful piece and great for daring women who would wear something so unique as a URWERK timepiece.
It comes in two versions: one in titanium and steel with diamonds on the bezel, crown and buckle; its antithesis is the black PVC-coated titanium and steel set with black diamonds. Beautiful and executed to perfection, it's definitely clear to see why it has taken URWERK 18 years to perfect everything from case to right down to the movement and even something as small as choice of colour for the minutes slider.
Limited to just 11 pieces it's definitely not going to last long!
For more info, please visit urwerk.com
OSHEEN ARAKELIAN – CONTRIBUTING EDITOR
Osheen is a long time collector and passionate watch aficionado. He is the Founder and Chief Editor of the Sydney Watch Guide based out of Australia. Alongside Sydney Watch Guide, he has also expanded and started OSHEEN's House of Horology, an online shop that specialises in vintage, pre-owned and niche watches from around the world. He is also a contributor to a number of Australian Men's Lifestyle magazines and is fast becoming the go-to destination in Sydney for anything watch related. Read his articles here.