When we think of an origin story these days, it's usually a C-grade Hollywood movie with some flashy visuals and a bloated, pointless and confusing story that "breaks down" a character that didn't need it or in some other way ruins what was once had (I'm looking at you Star Wars). Thankfully, it's a bit easier to remake a wristwatch because the project is generally smaller, and there's one clear design to focus on rather than a bunch of ideas. The boutique-exclusive Historiques 222 is a remake of a past watch that is executed elegantly.
The 222 was the watch that Vacheron Constantin commissioned from Gerald Genta back in the 1970s after having seen the success of the Royal Oak and the Nautilus. Out of all of the steel sports watches, today's Overseas looks the least like its forebearer compared to the Nautilus and Royal Oak. Of course, they are actually two different models, but the bloodline definitely got passed down.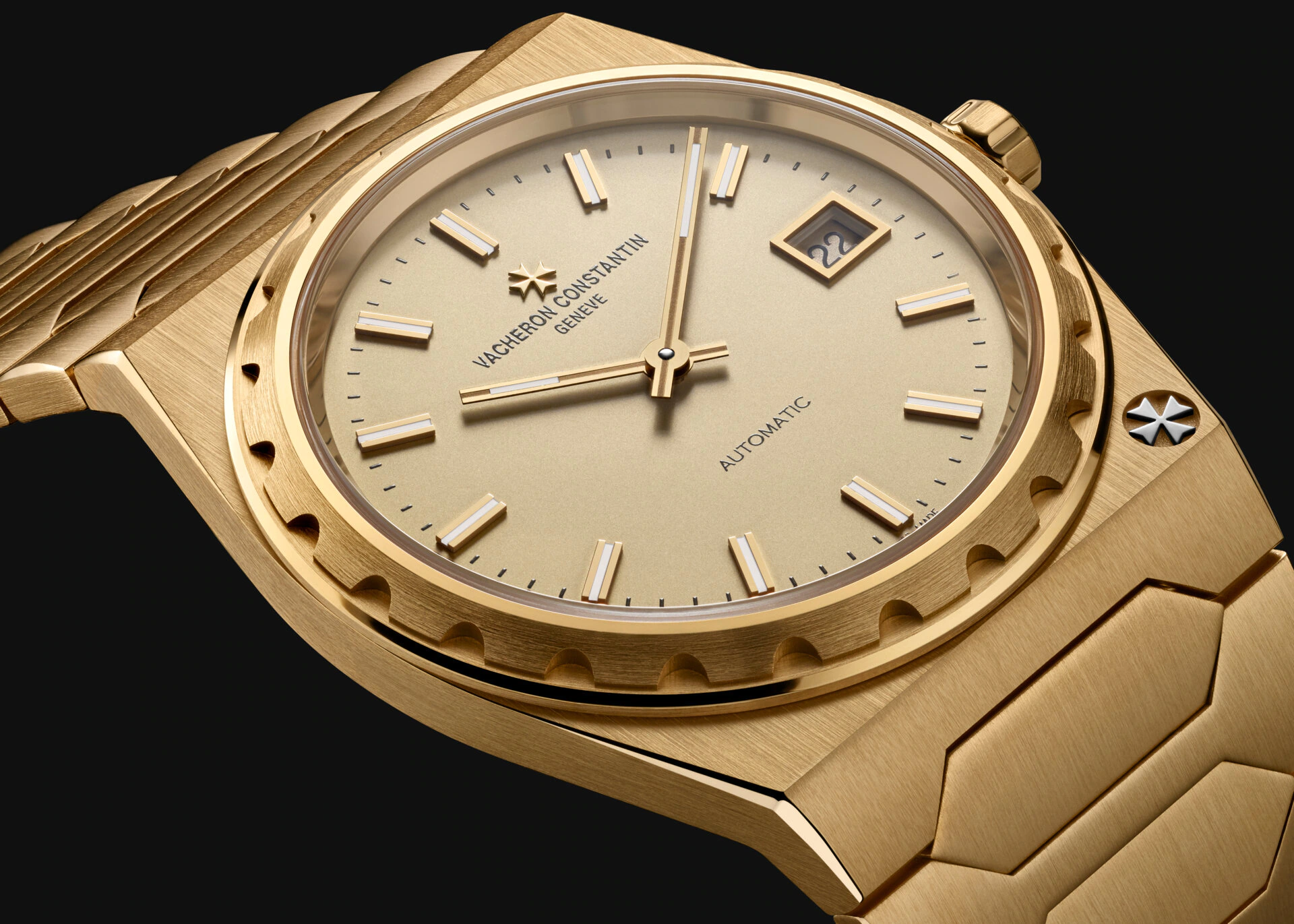 The new watch for 2022 is crafted from 18k rose gold and comes in the jumbo size of 37mm x 7.95mm. It features a tonneau-shaped case with the classic notched bezel (it's fixed before you ask) and the little Maltese Cross plaque recessed into the case. It features a matching gold dial with gold hands, markers and date surround.
Around the back is the calibre 2455/2 with a bespoke 22k gold rotor with the 222 name engraved. The movement has been awarded the Geneva Seal, so you can bet the finish level is very high. For the practicalities now, the movement has a 4Hz beat rate and a power reserve of 40-hours—price on application.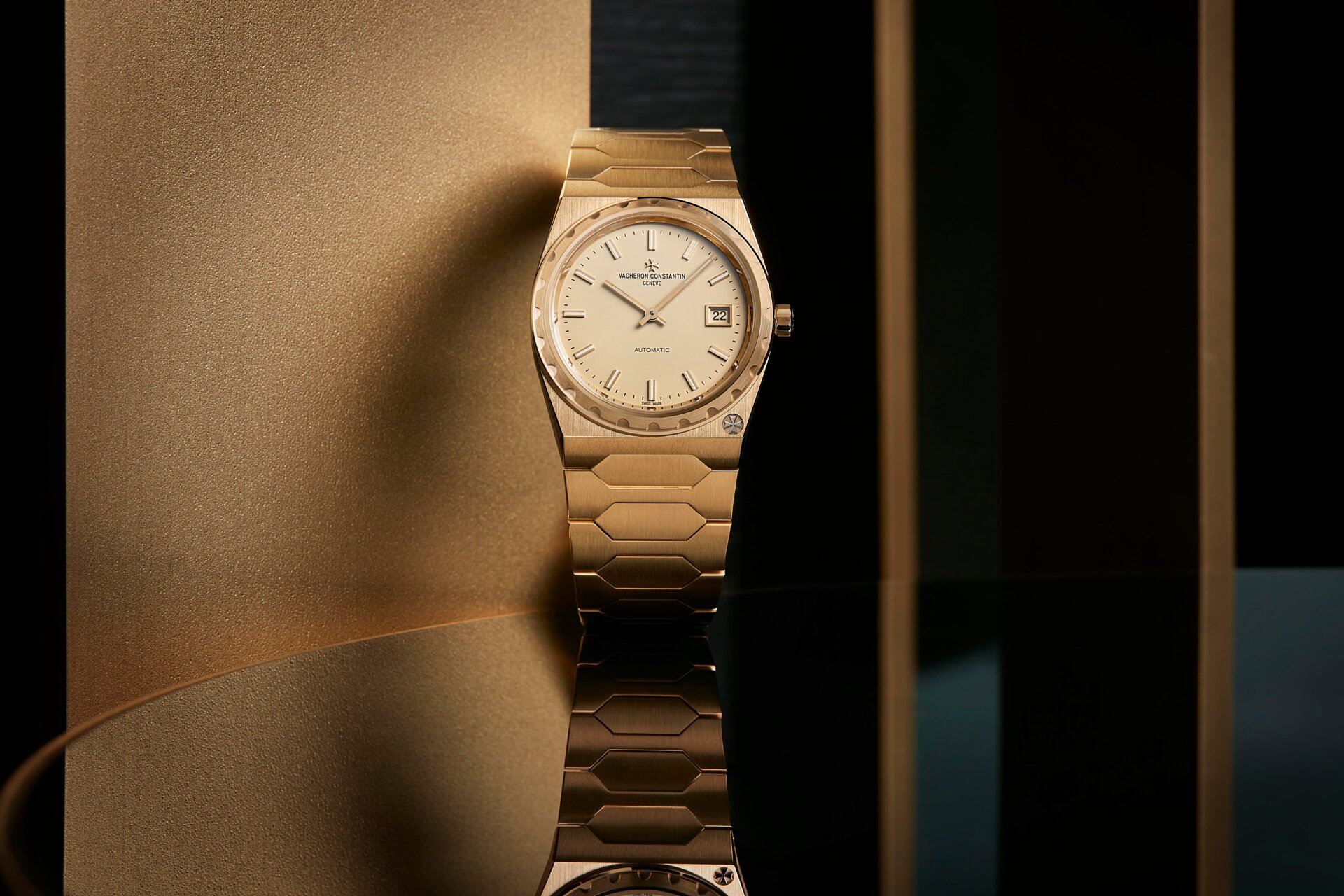 Visit Vacheron Constantin here.