We are only a couple of weeks into 2021 and have already witnessed some great watch releases from Omega and Zenith that would have already made it to the wishlist of many enthusiasts and are possibly strong contenders for the best of 2021 list. However, today we are looking at a new watch from the other side of the horological spectrum that could be awarded for its otherworldly technical complexity. So, without further ado, here it is, ladies and gentlemen, the new Vianney Halter Deep Space Resonance Prototype.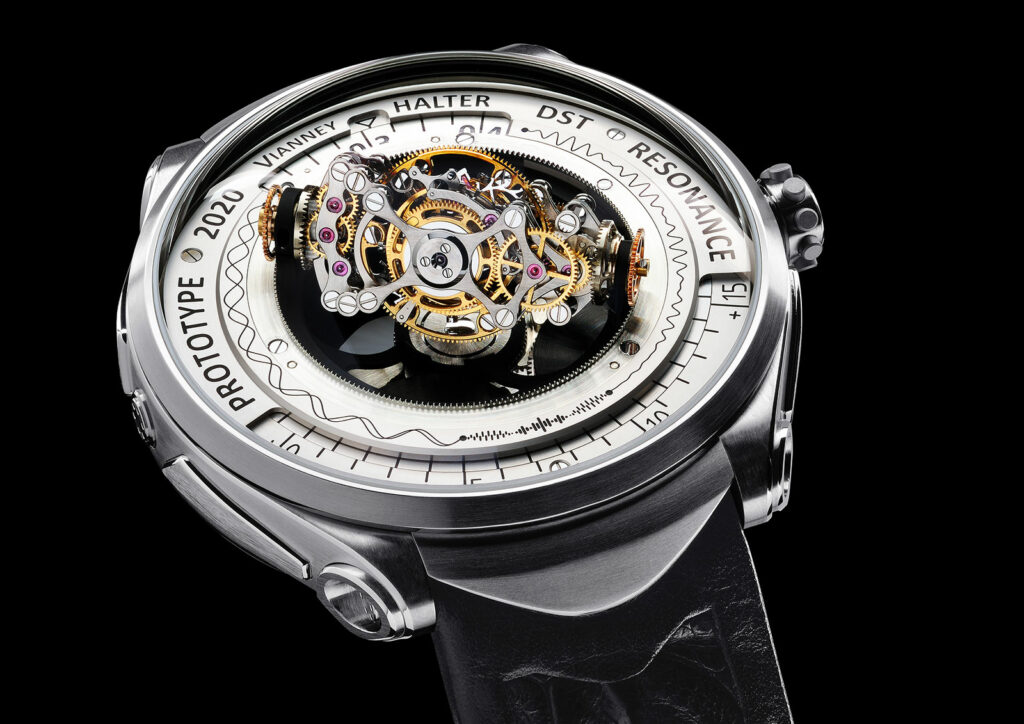 In December last year, we covered a limited-edition Louis Erard Excellence Regulator, a traditional-looking watch, that has been designed in collaboration with Vianney Halter and showcases some of his signature design elements. The Deep Space Resonance is the polar opposite of the Regulator Excellence and shows Mr. Halter's technical prowess. As can be seen in the pictures, the highlight of this watch is the triple-axis Tourbillon, positioned at the center of the dial. The complex mechanism comprises two escapements, that beat in harmony to create acoustic resonance and improve the accuracy of the watch. Resonance is a scientific phenomenon in which two vibrating objects placed close to each other would eventually synchronize and vibrate at a more stable rate. Surrounding the mechanical wizardry is a skeletonized ring that helps keep track of time. The current hour is displayed at 12, whereas the minutes can be tracked in a 15-minute interval through a cut-out at 6. The dial also has a host of other printed information, which includes, the Vianney Halter branding, text saying that this is a prototype, and a wavelength pattern depicting the concept of resonance.
At the helm of this watch is the in-house calibre VH 113 which is a hand-wound technical tour de force that operates at 3 Hz and offers a power reserve of 65 hours. The movement houses the triple-axis system which comprises 371 individual parts most of which have been traditionally decorated by hand. As mentioned before, there two balances in action, each of which transmits its motion to the same bridge influencing each other to attain a reliable, common frequency.
While this watch is all about the movement inside, the case is not a slouch either. The 46mm bold housing is made of lightweight Titanium and exhibits quite a few interesting design details. For instance, the lugs are short and angular and feature what appear to be big elliptical screws. Then there is that groovy crown that stands out from a distance. Overall, the case complements the rest of the watch quite well.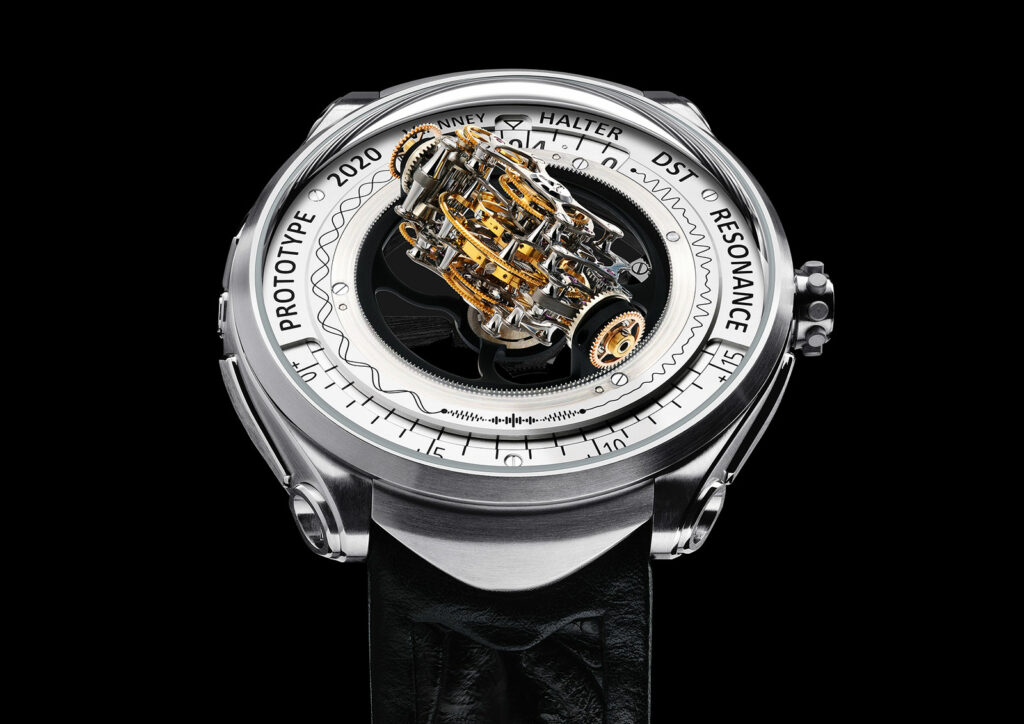 The Vianney Halter Deep Space Resonance Prototype comes attached to a black leather strap. The production model would be available to purchase sometime around summer 2021 and would retail for CHF 860,000.
Visit Vianney Halter here.
All photos copyright Guy Lucas de Peslouan