You may remember a little while ago we did the Top 5 Independent High-Output watch companies, well unsurprisingly, it's time for the other half. Like before, these companies are known for making a small amount of beautifully crafted watches annually. Given the rise of the small independent watch company as of late, it's no surprise that there were plenty of options to choose. Some you might have seen coming, others not so much, there is a small amount of personal choice included with this Top 5 as well. So, without further ado, let's get into that list.
5.

HYT
HYT watches is a pretty impressive company, and their products are even more. It's hard to deny this when you consider they have made their own section of the market dedicated purely to watches which use liquid to tell the time in some way. It's baffling to think about the amount of time it took to dream up and actually design such a concept, let alone make it into something so marketable. Their key strength, other than their unusual complication, is the modern and industrial design which is entirely in keeping with the current style of architecture, jagged and yet approachable. While HYT watches are rare, expensive and quite large (you know why that is), they are undeniably awesome watches which are very original; I have one or two on my watch bucket list.
4.

Roger W Smith
Roger Smith is famed as the apprentice of the legendary Dr. George Daniels, a horologist who has made our Top 5 lists before. I love that each watch made by Roger captures the influence of watchmaking right the way back to the 18th century. Of course, Smith's mentor was a big fan of the works of none other than Abraham Louis Breguet, and his designs often reflected this. Smith's designs also pay tribute to the legacy of Breguet, though his works take a new and exciting direction. It takes a lot of skill and craftsmanship to make a mechanical watch and given that the Isle of Man has no kind of infrastructure at all to aid in this, it's no surprise that his watches are made in little numbers, even under 50 watches a year. However, every single one could claim to be the best watch ever made.
3.

Moritz Grossmann
How dare I put this in here?! See, this is where the personal part comes in. I am undeniably in love with their watches, though not as much as some others. Moritz Grossmann makes very few watches per year, and they are often customised by the buyer. They are unique and exceedingly well finished, much like another local independent I nearly included: Lange & Heyne. The company namesake lived in the 19th century and made a name for himself in watchmaking both in Glashütte and around the world. His work focusing on the detached lever escapement earned him the top prize from the British Horological Institute, and he also aided in setting up a school of watchmaking in the local area. As you can see above their Benu Tourbillon watch is a gorgeous timepiece and one which, like HYT, is on my bucket list.
2.

Greubel Forsey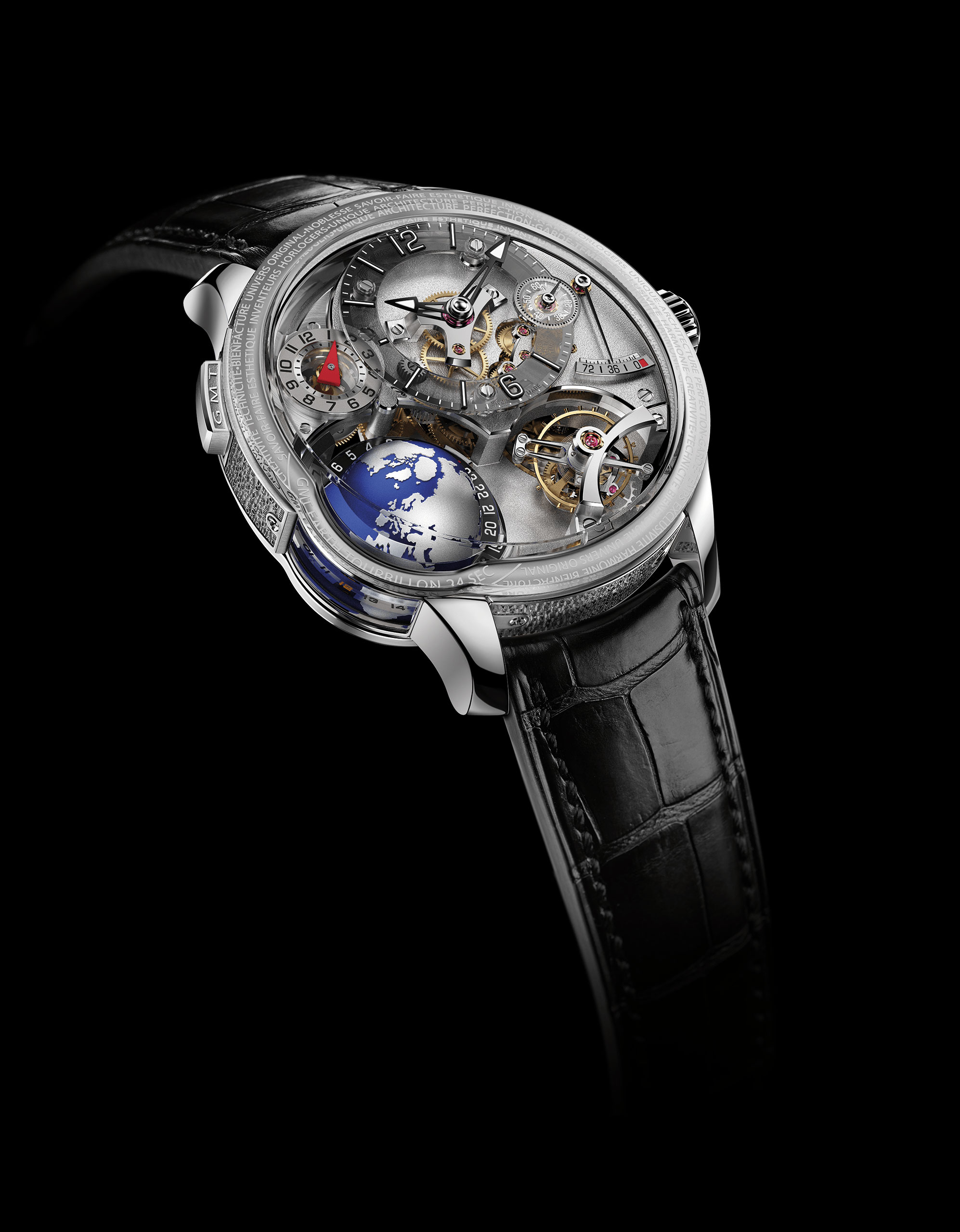 Have you ever wanted a wristwatch that was round except for the big bulging part sticking out of one side with a globe in it? If so, Greubel Forsey has just the watches for you. Their high tech designs meet classic watchmaking techniques to create a unique product, one which makes sophistication elegant. Known for making some of the most complicated and expensive watches on the planet, it's no wonder Greubel Forsey receive high praise and a lot of attention for their hard work. I particularly like their work on the double tourbillon complication, more of which can be found in the Brief History of the Tourbillon. It's one tourbillon, put on an axis which is then installed inside another and then put on display, making it officially one of the most difficult things to describe without a picture in watchmaking. I wouldn't imagine that either Robert Greubel or Stephen Forsey have that trouble, though.
1.

Kari Voutilainen
Topping off our list in the number one position is Kari Voutilainen, the Finnish born master watchmaker who is seen by many as the greatest horologist of our time. He, along with Roger Smith and Dr. George Daniels, took a lot of inspiration from the work of Abraham Louis Breguet for his watches. Indeed, Voutilainen timepieces are often seen sporting a guilloché dial with Breguet style hands. I think the thing that enamours most, myself included, is that Voutilainen timepieces blend history with a new take on watchmaking, which is done purely for the art and not for some accountants sitting in a boardroom. The quality and price of a Voutilainent watch is very high, but you get the whole package with them, and you get to be a part of an extremely exclusive club in the watch collecting world, most people have a Rolex, but how many of them have even heard of Kari Voutilainen?