Do you like surprises? We do, especially the horological kind, so we were very excited when Audemars Piguet randomly announced two new complication watches. Audemars Piguet has been on a roll recently, picking itself up after the blow that was the backlash from the CODE 11:59 launch. These two new watches, one of which is a CODE 11:59, show that Audemars Piguet is as inventive as ever, even if it isn't so daring that it wouldn't use the Royal Oak.
CODE 11:59 by Audemars Piguet Tourbillon Openworked
The CODE 11:59 by Audemars Piguet Tourbillon Openworked displays the brand's mastery of skeletonised complications (and their lack of mastery of naming their watches). This model range features an unusual design, an intriguing blend of the Royal Oak, which the company is mainly known for and the round watches we're used to seeing. It sandwiches an octagonal case between two round pieces and hollows out as many parts as possible to give this watch a modern and airy feel.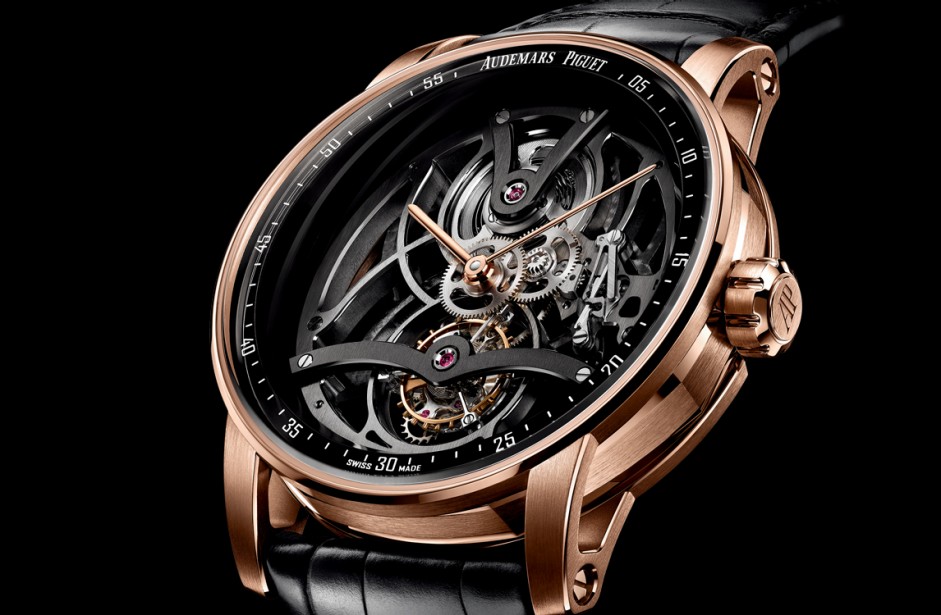 The skeletonised movement further aids that. Audemars Piguet makes some of the best watches around, but it still has to push itself and its watchmakers with skeletonised timepieces; there's no room for error. The entirety of the movement is on display both front and back, so the extra surface area created by its construction is even more demanding on the artisans that build it.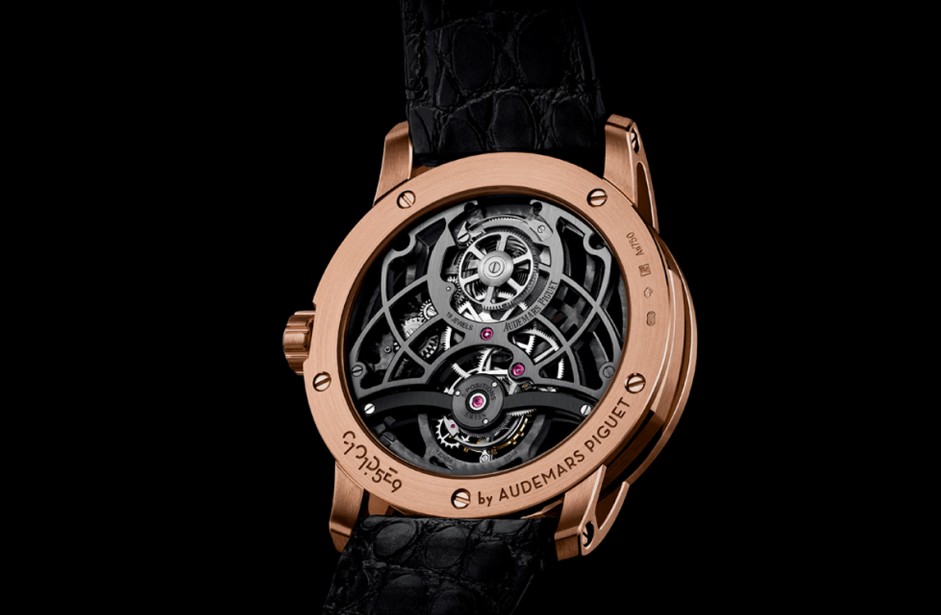 This particular example features a tourbillon visible from both the front and back. It beats at 3Hz and is manually wound with a power reserve of 72-hours and a greyed finish across the movement. It's placed inside a white and pink gold case that measures 41mm x 10.7mm and has a water resistance rating of 30m (it's a lifestyle watch, people, not a sports watch). The rubber-coated strap also features a white gold folding clasp. Audemars Piguet hasn't stated that these are limited editions, but they are limited by the time it takes to build them. The price is CHF189,400.
Royal Oak Minute Repeater Supersonnerie
The Supersonnerie is a complication that's been with us for a few years now, but it happens to shine in any watch it's placed in. Its point is simple, take the minute repeater (the most complicated thing you can put in a watch), and turn the volume up to 11 like Spinal Tap. An enormous amount of research went into the Supersonnerie, intending to make the minute repeater louder, mainly when worn.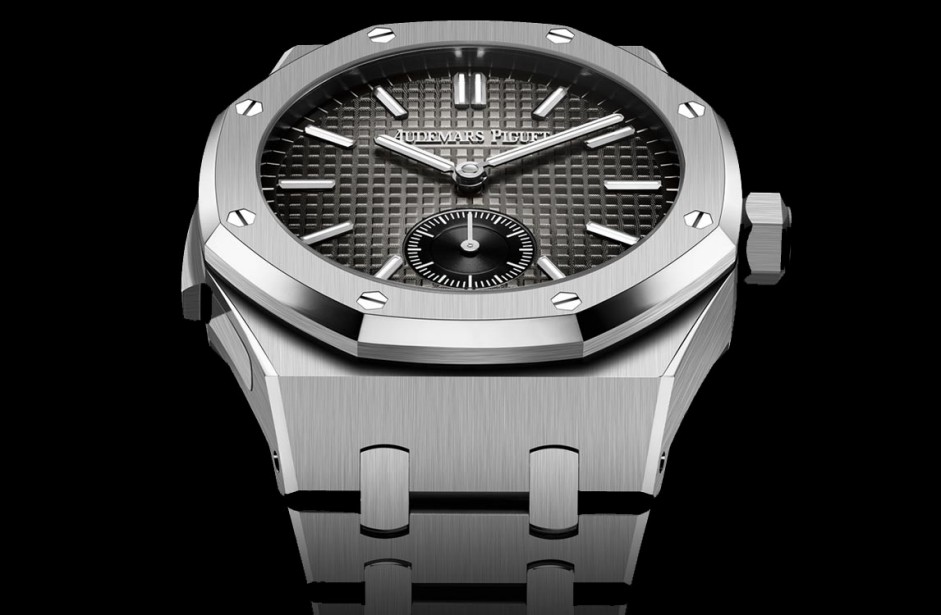 If you've ever experienced a minute repeater (and I know that's not exactly an easy thing to go and do for most of us), you'll know that as fabulous as they are they can often be relatively quiet in today's noisy world. The Supersonnerie aims to make it as loud as possible. This is done partly by using a gold amplifying plate in the movement (gold is the best sonic conductor used in watchmaking) and using the case as an amplifier. I haven't been fortunate enough to experience it in person, but I'm told it's fantastically loud.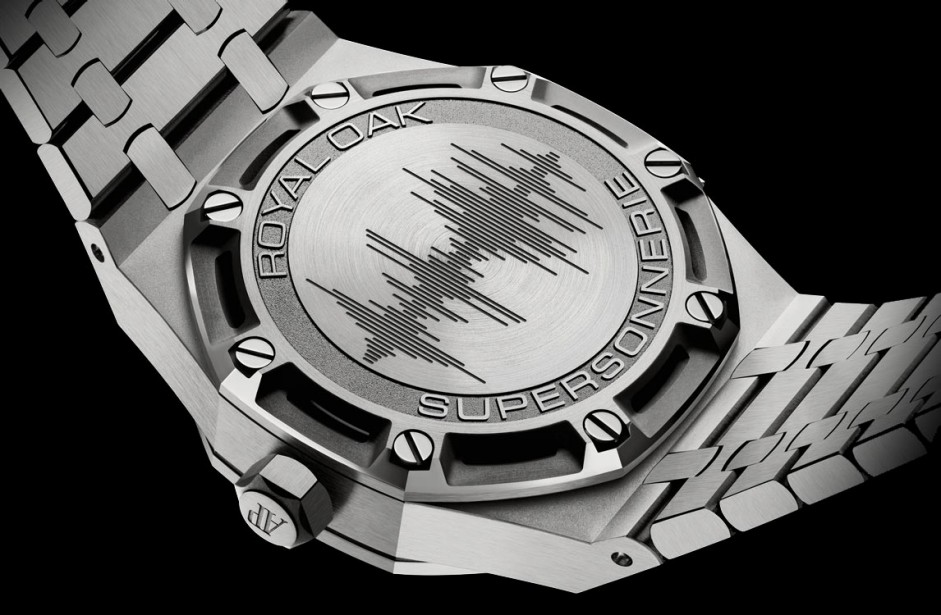 The watch itself is very restrained in appearance. The case is made of titanium and measures 42mm x 14mm, matching the smoked grey grande tapisserie guilloché dial nicely. It also features a titanium bracelet with a titanium folding clasp. The calibre 2953 inside it has a 3Hz beat rate and a power reserve of 72-hours. It is also manually wound, which is quite rare for a Royal Oak. Then again, there aren't many Supersonnerie Royal Oaks either. Audemars Piguet has confirmed these are limited in production, but not how many they're limiting them to, but they've limited the previous Royal Oak Supersonneries to 20 examples, so I expect that's what we'll see. The price, if you can find one, is CHF324,500.
Visit Audemars Piguet here.