When entering the world of high-end horology and when watches come with frighteningly large price tags, it's common to become a bit of a quartz snob. Despite the apparent advantages of battery-powered technology, we often turn our noses up at watches that are "only" quartz watches, as if the manufacturer couldn't be bothered (or wasn't able) to make their own mechanical movement, a movement which is obsolete anyway. One of the few exceptions to this rule, in my mind, is Breitling. They've made loads of quartz watches in recent years, and they've still been able to sell them as luxurious tool pieces, and today there's a new one.
It's called the Endurance Pro, and it seems to be another sporty and masculine watch with an aggressive style and black case. All those things are undoubtedly true, but that's no bad thing as the watch is visually attractive. If you like designs that appear to be military-inspired and just a little bit too fussy, I think you'll like this. The coloured rubber straps match the pushers, crown and inner flange of the dial giving the watches a cohesive appearance. Unfortunately, that could also mean that changing the straps will lead to a clash of colours, but that's a hill to climb when you get to it.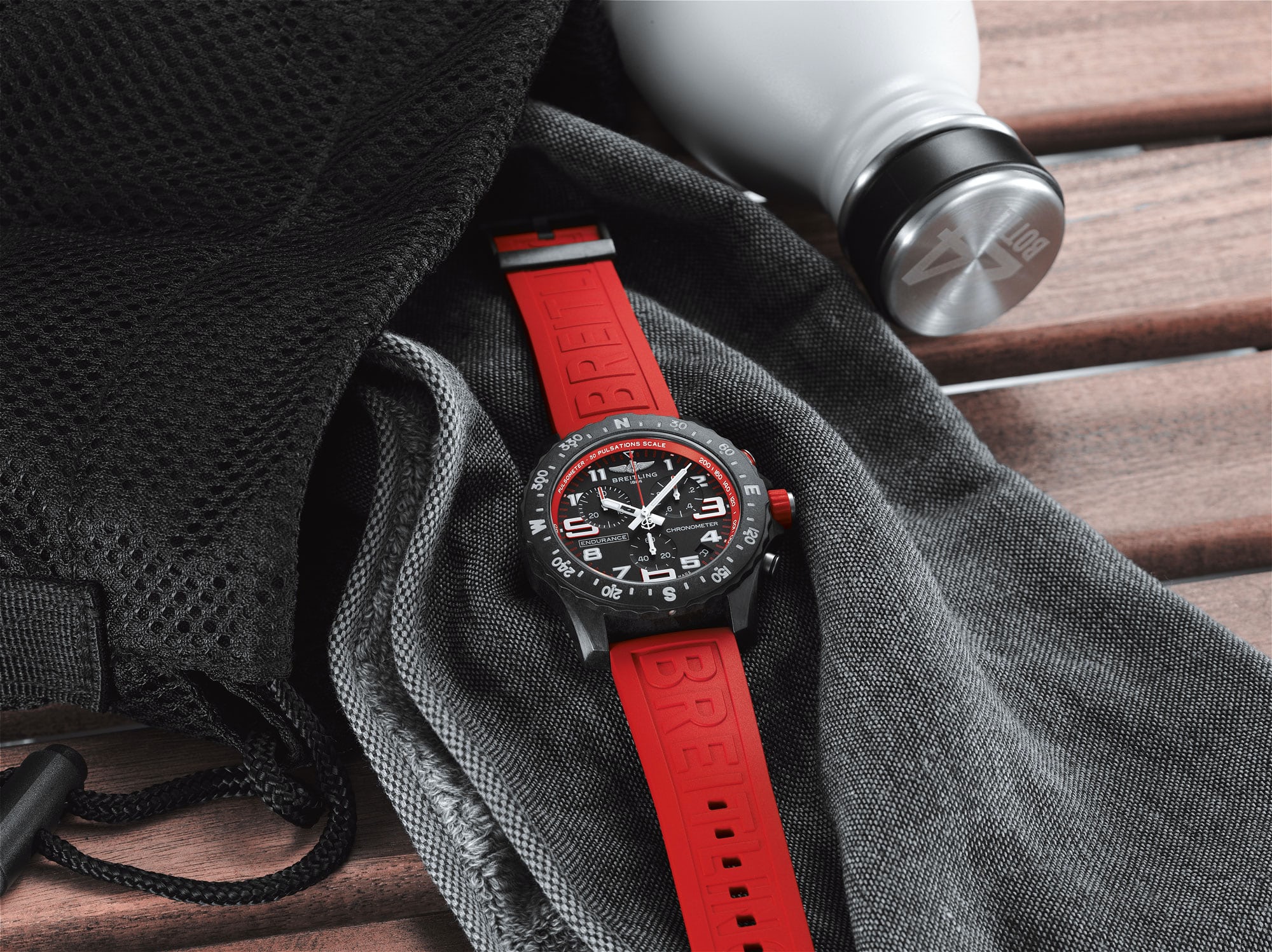 All the watches come in a 44mm x 12.5mm case made of a black composite material called Breitlight, which is a polymer made with carbon fibre for extra rigidity. Expect this to be a lot lighter and less noticeable than an all-steel sports watch. The rotating bezel of the watch features a compass engraving, allowing the watch to be useful out in the wilderness. There's also a pulsation scale for the chronograph on the inner flange.
The chronograph can measure up to 12 hours via the subdials, which seem to be reasonably legible in the press photos. There's also a date squeezed in between 4 and 5. Usually, I'd talk about how this unbalances the dial and isn't necessary, but if you look at the chronograph subdials closely, you'll see they all look slightly different anyway. Also, being that this is the go-anywhere sports watch from Breitling, having the date could be extremely useful.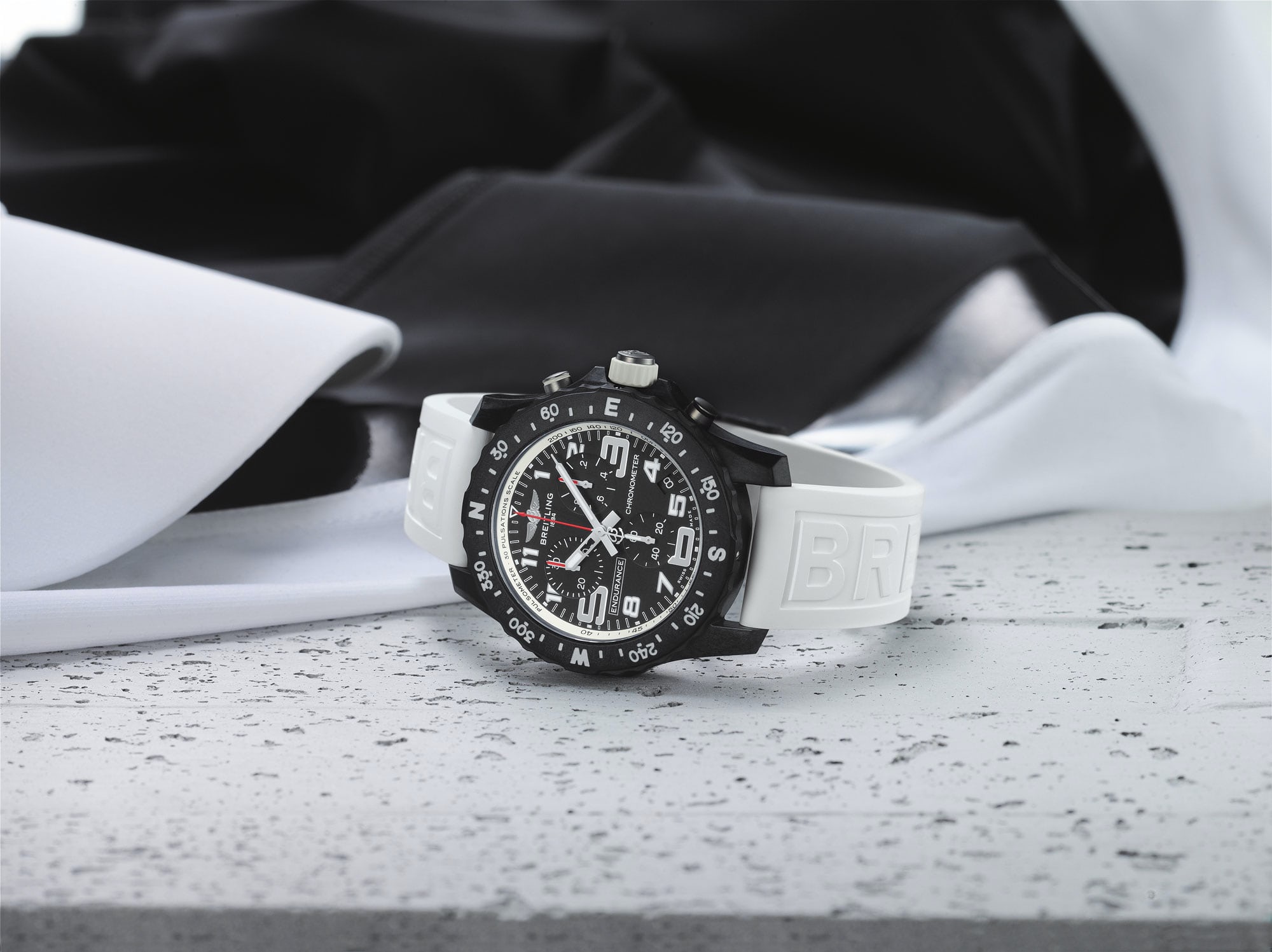 As I've mentioned, inside the watch is a quartz movement, the SuperQuartz calibre 82 to be precise. It's based on an ETA Thermoline movement. In the Breitling, it has a sensor that measures the ambient temperature. This is important for a quartz watch; the temperature determines the vibration frequency of the quartz crystal, and a temperature change will make it less accurate. This is similar to what we saw on the Longines Conquest VHP watches a few years ago, while we don't have an exact figure for the accuracy of this watch it is a COSC-rated quartz chronometer.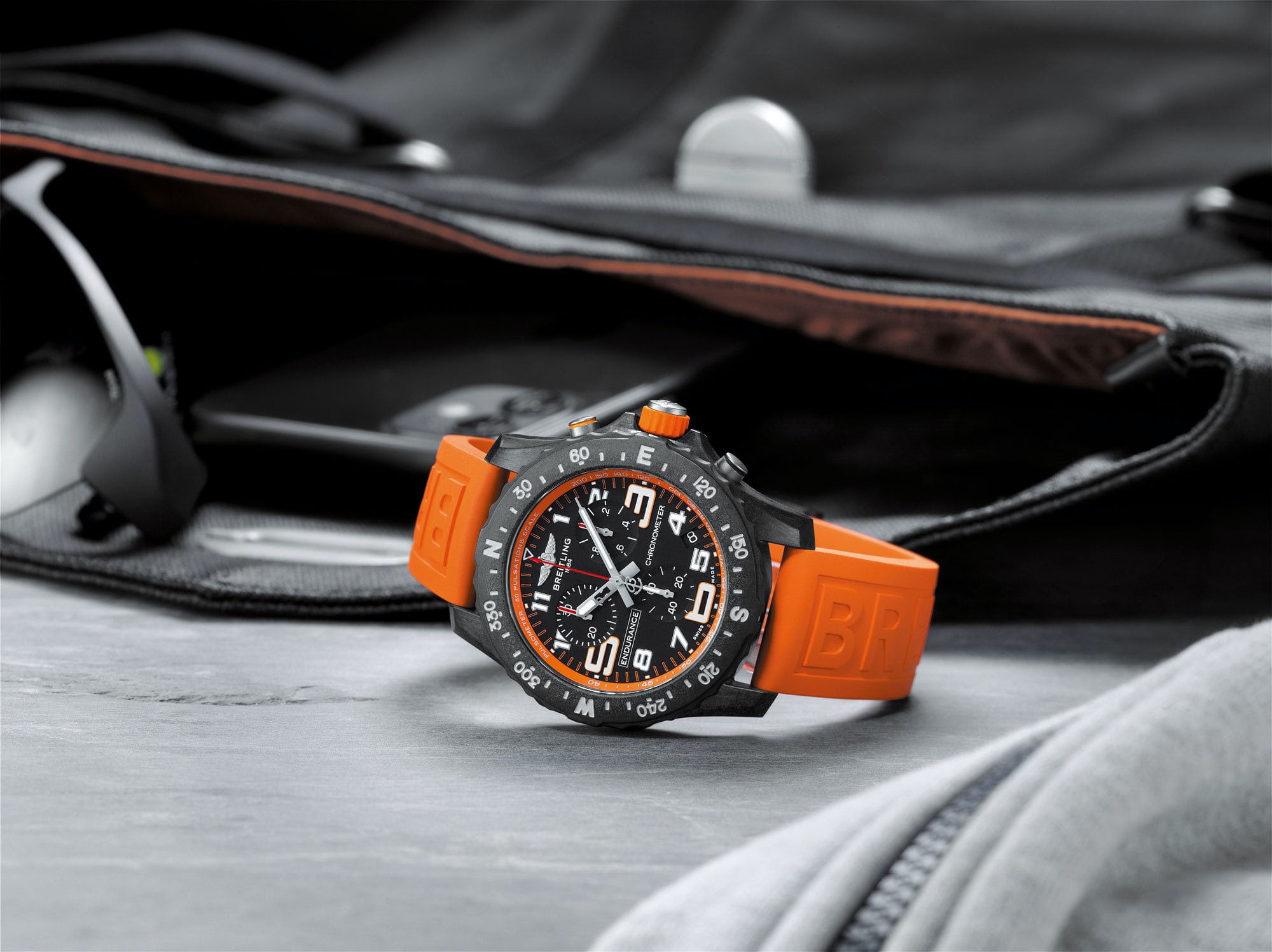 All watches are water-resistant to 100m. This is one of the most affordable watches in the Breitling range, and you do get a fair amount for your money with it, you can even choose between a rubber or recycled nylon strap for it. The price is low compared to other Breitling watches, but it's not exceptionally low at $3000.
Visit Breitling here.