You might be forgiven for thinking that Seiko is the only Japanese watchmaker to come close to matching the scale or quality of the Swiss. Surprisingly, Citizen owns a few of the Swiss brands itself, with its subdivisions including Alpina, La Joux-Perret, Frédérique Constant, Atelier deMonaco and Arnold & Son. But it's Bulova that's most likely to be the Citizen-owned brand that you've heard of. Citizen seems to be sizing up its Japanese competition once more. We've seen them do the quality bit before with the Eco-Drive Calibre 0100 and the Tourbillon Y01, but now it seems the non-Japanese market is the next area Citizen is applying pressure.
The top-range Citizen Eco-Drive watch is actually not a new concept, it's just been exclusive to Japan up until fairly recently. Now, however, Citizen is showing us some new nature-inspired timepieces, and they look excellent.
All the watches measure 38.3mm x 12.2mm and are made of a proprietary alloy called Super Titanium. Citizen doesn't tell us in the press stuff what makes Super Titanium so unique, but we do know that the watches have had a special coating to bump up their hardness, making them at least five times as scratch-resistant as stainless steel. These swoopy cases with angular lugs are very attractive indeed, but they're rather overshadowed by the dials. They're also water-resistant to 100m.
Spring Air
Japanese washi paper dial (Tosa washi Tengujoshi)
The dials on these Citizen watches are unlike the Citizen's you're probably used to seeing. They're made of two parts. At the bottom is a layer called Washi, which is a layer of handcrafted paper made from the fibres of Japanese shrubbery. The Washi layer sits below a clear layer which has all the hands and markers over it, that's why the Citizen logo seems to be casting a shadow and why the date is so set back in the window.
Summer Azure
Japanese washi paper dial (Tosa washi Tengujoshi)
All the dials look lovely and have this distinctive degradé style where the colour gets more intense the closer you get to the centre of the dial. There are four dial colours on offer, available from March are the green and blue versions, and later on, in September, you'll be able to get your hands on either brown or grey.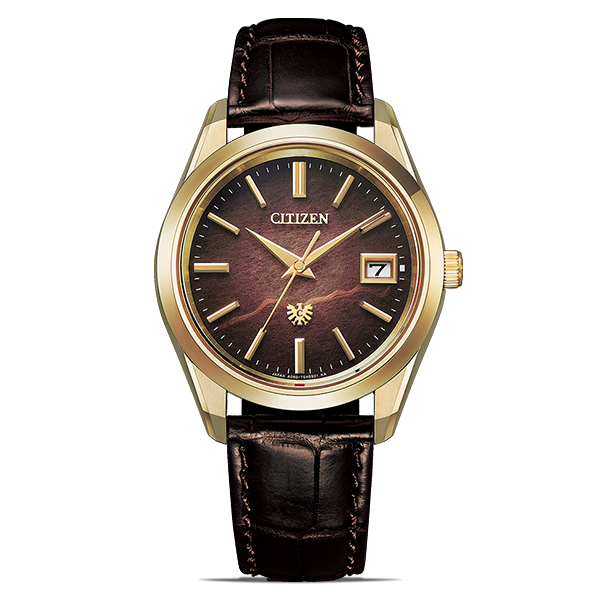 Autumn Fantasia
Japanese washi paper dial (Tosa washi Unryu paper)
Things get better still with the movements inside these watches. They're not mechanical or even Citizen's take on Spring Drive technology, but are instead highly refined Eco-Drive movements. That means that these movements are solar-powered. This means that, theoretically, this watch has an endless power reserve. Okay, so this isn't quite true, it's not endless, but it is a long time. Citizen says that these movements, called the A060, can last for up to 1.5 years using a special power-saving function that stops the hands when it's dark and restarts them to the correct time when the watch is exposed to light. Without this feature, the expected power reserve is around seven months.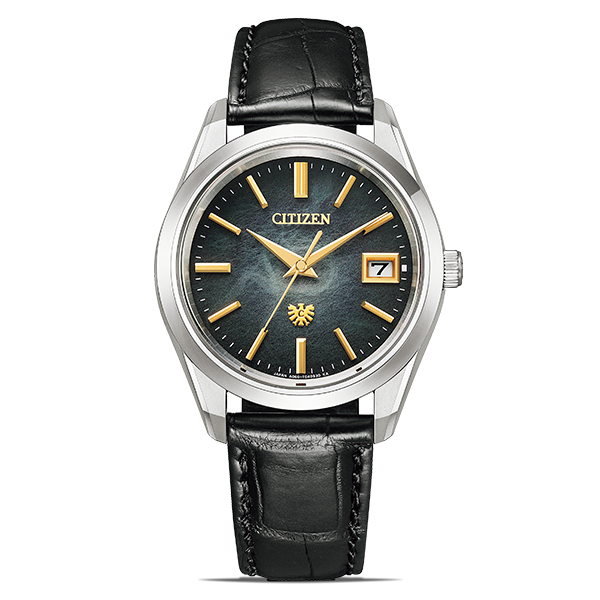 Winter Serenity
Japanese washi paper dial (Tosa washi Unryu paper)
It doesn't stop there. Citizen built a power-reserve indicator into the A060. A special pusher is hidden in the case above the crown. Pushing it causes the seconds hand to become a power reserve indicator, where 3 O'clock is full power reserve and 1 O'clock indicates low power. Even smarter still is the date window, which knows the length of every month and adjusts for it. That means that, like a traditional perpetual calendar watch, as long as this one's kept running it will always know the correct month.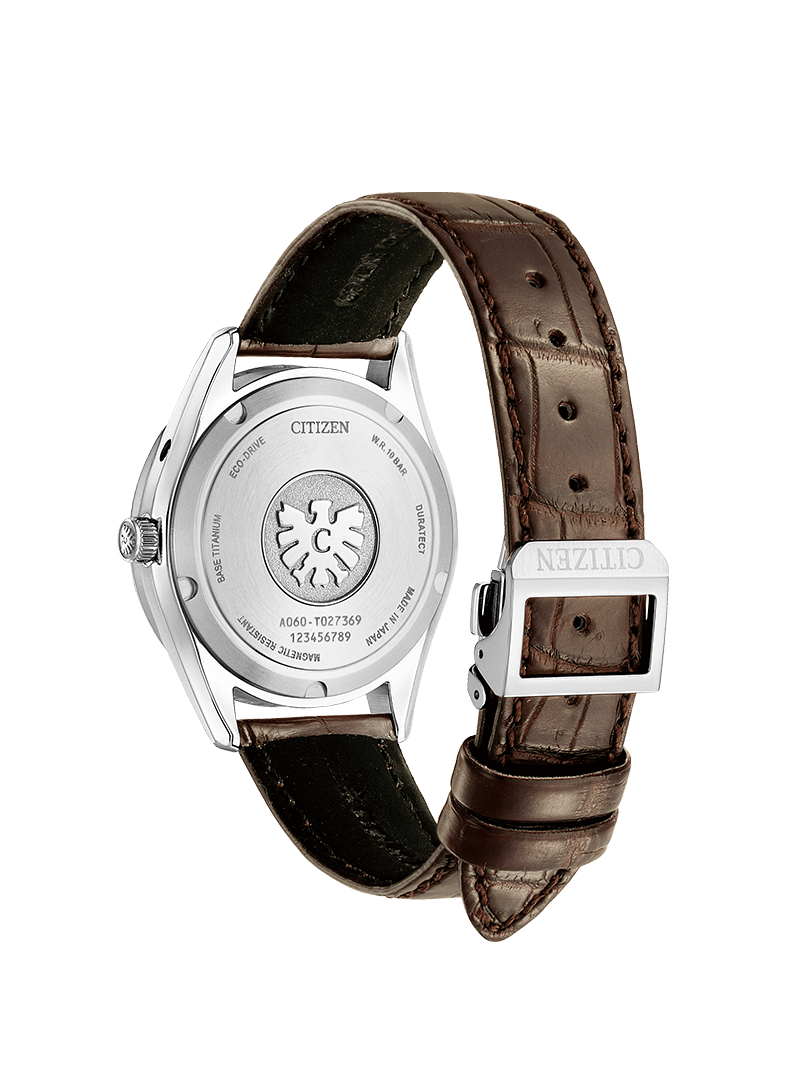 In terms of accuracy, it's hard to beat. When presenting the A060 back in 2015, Citizen claimed that it had an accuracy between +/- 5 seconds per year. This was achieved by a six-month ageing cycle of the crystal before it's placed in the watch, and each circuit can measure ambient temperature and adjust timing frequency for it.
All of this is presented on a leather strap and can be yours for just $3500, so let's see who's going to turn their nose up at the Citizen name because if we get more like this, then I'm all for it.
Visit Citizen here.