The Story
From what I see… Helgray doesn't have an explicitly outlined story as to how they came about, but I do know a few things. Helgray is a micro watch brand, which just means it's got some brother and sister brands who all live in the same home, but the last name is left out. Rossling and Co is an excellent watch brand and happens to be the brother of Helgray. Their dad is Nadim. He is apparently an extremely intelligent person who pays attention to detail and what people want. If that isn't true then he's a genius for hiring a team who helps him with it because his watch brands (I think all of which were Kickstarted) are amongst my favorites. Frankly, I think a watch that is ugly and expensive is simply a dumb idea. Nadim seems to understand practicality and style…which even famous watch companies are ignorant when it comes to these concepts. I applaud Nadim for what he has started and one of those things is Helgray.
Packaging and Presentation
"I'm always looking to see that watch companies send their watches to the customer with excellent presentation. I think it adds a great touch by showing they are grateful for their business and respect the customer." Wooden watch boxes are sort of "in" right now because they are individually unique.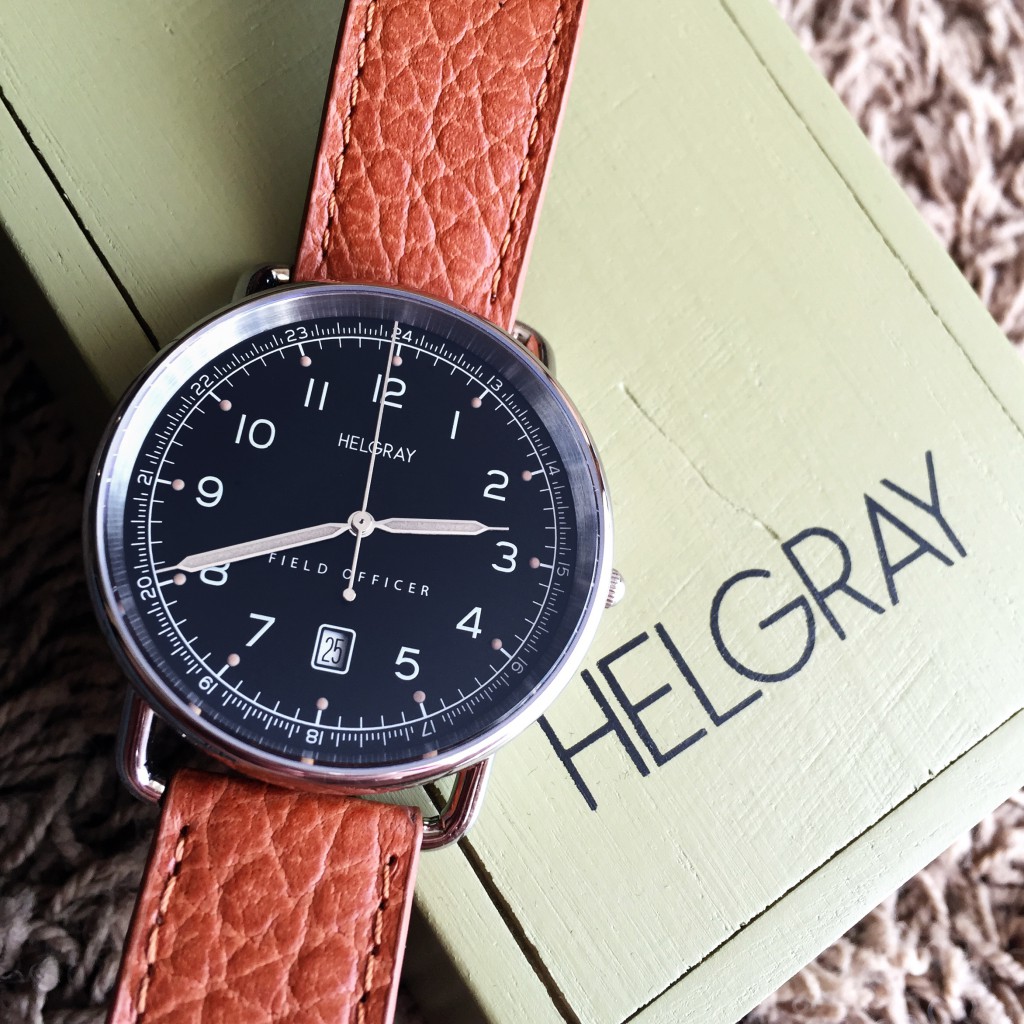 I've gotten some with watches and thought "What the heck is this supposed luxury watch doing in a wooden box? Shouldn't it be leather or something?" This one makes as much sense as an Original Grain watch coming in its polished oak box. Remember the WWII theme? This box is like a crate…fitting! Opening up the package and seeing this box was just the first thing that got me excited about the Helgray design.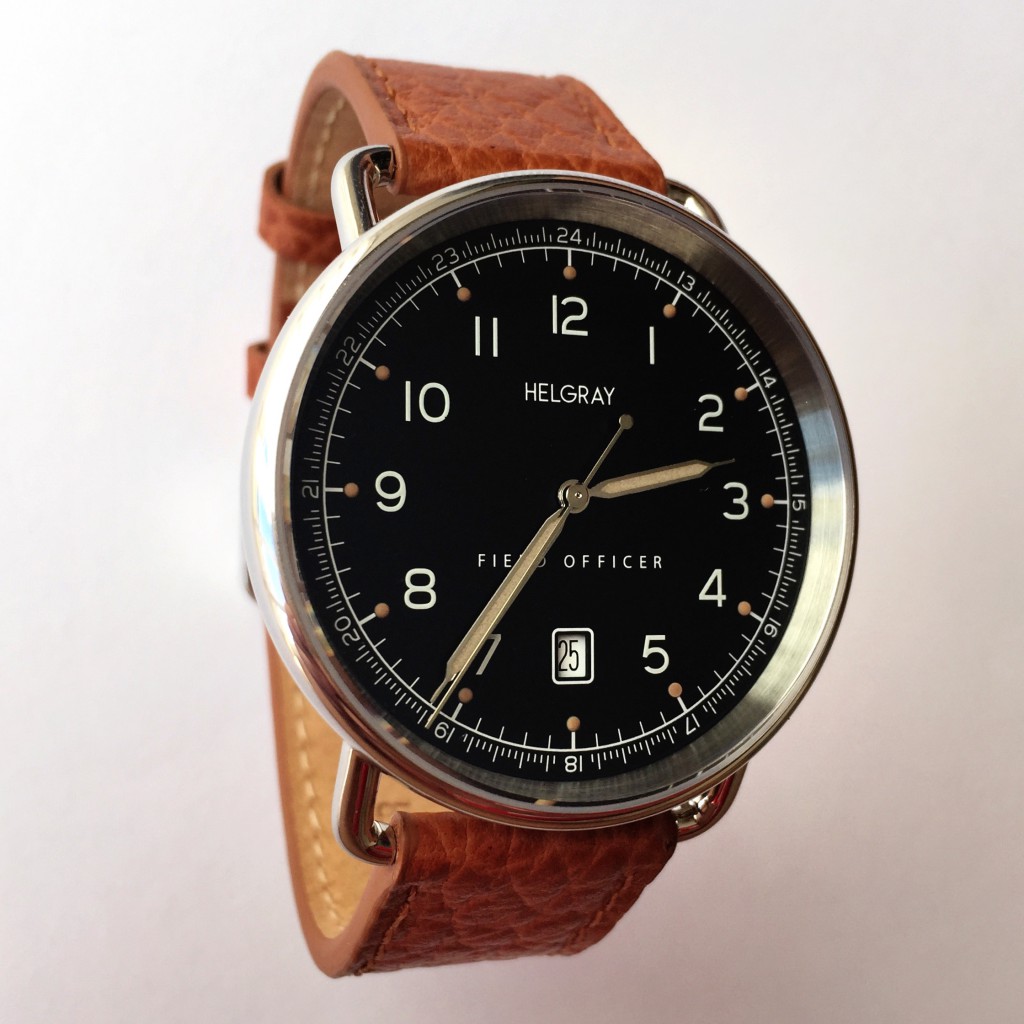 Design and Specifications
• Case diameter: 42 mm
• Case thickness: 10.5 mm
• Lug width: 20 mm
• Crystal: Sapphire, flat
• Case Material: Stainless steel 316L
• Caseback Material: Stainless steel 316L
• Strap: 20mm Buffalo-grain leather, medium brown
• Water Resistance: 5 ATM (50 m)
• Movement: Ronda 515
• Warranty: 1 year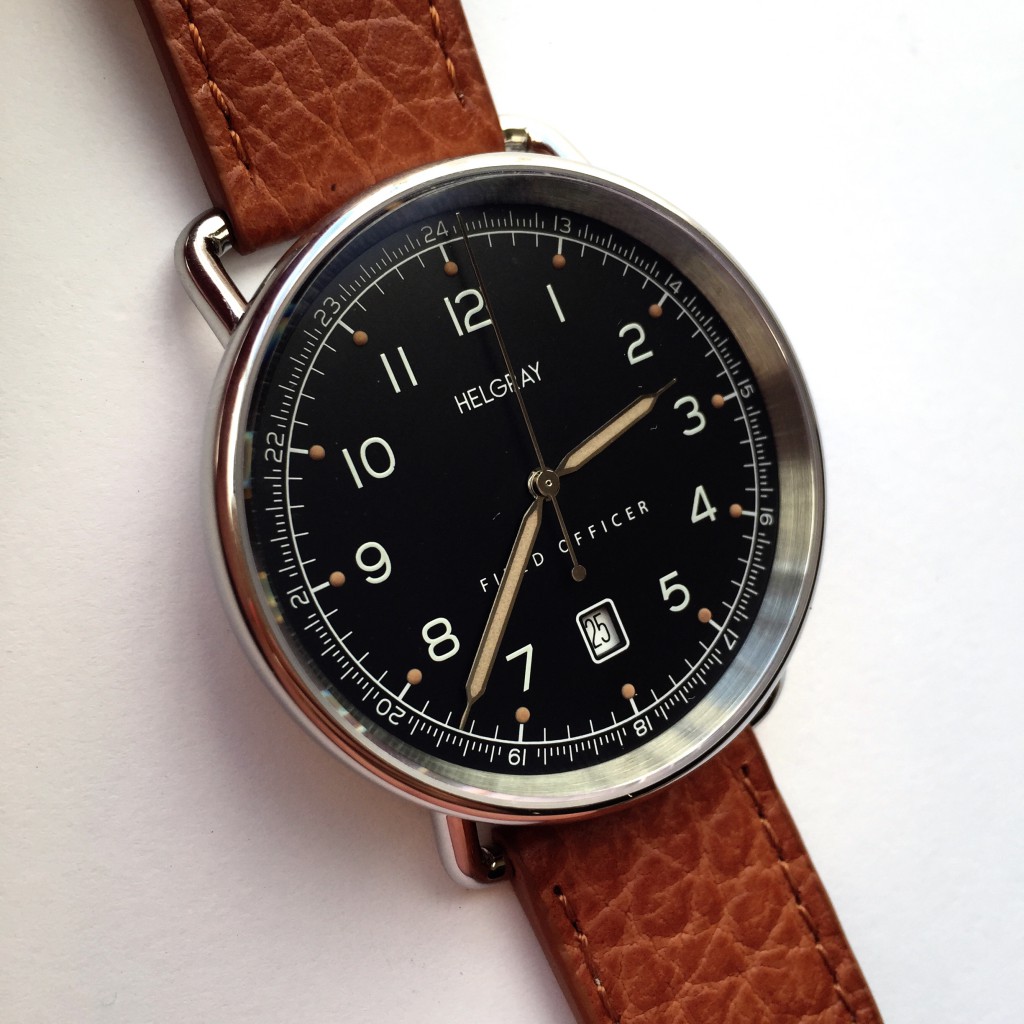 The Face
When I look at a watch face I see several different materials that all started out as just a chunk of useless material. Inside that chunk of uselessness is something beautiful and its up to a designer to find the beauty in several things and add them up to be greater than each on its own. It's called synergy! Whether I'm talking about the Helgray Field Officer, Skyfighter, GMT, etc it simply doesn't matter because they are all perfectly synergetic. The design of this watch is impeccable and I absolutely adore it. Inspired by aviation in World War II, the face looks like a dial that came right out of a fighter jets cockpit. It's highly contrasted and seems to have an enormous amount of extra hidden information, yet simply shows the time and date.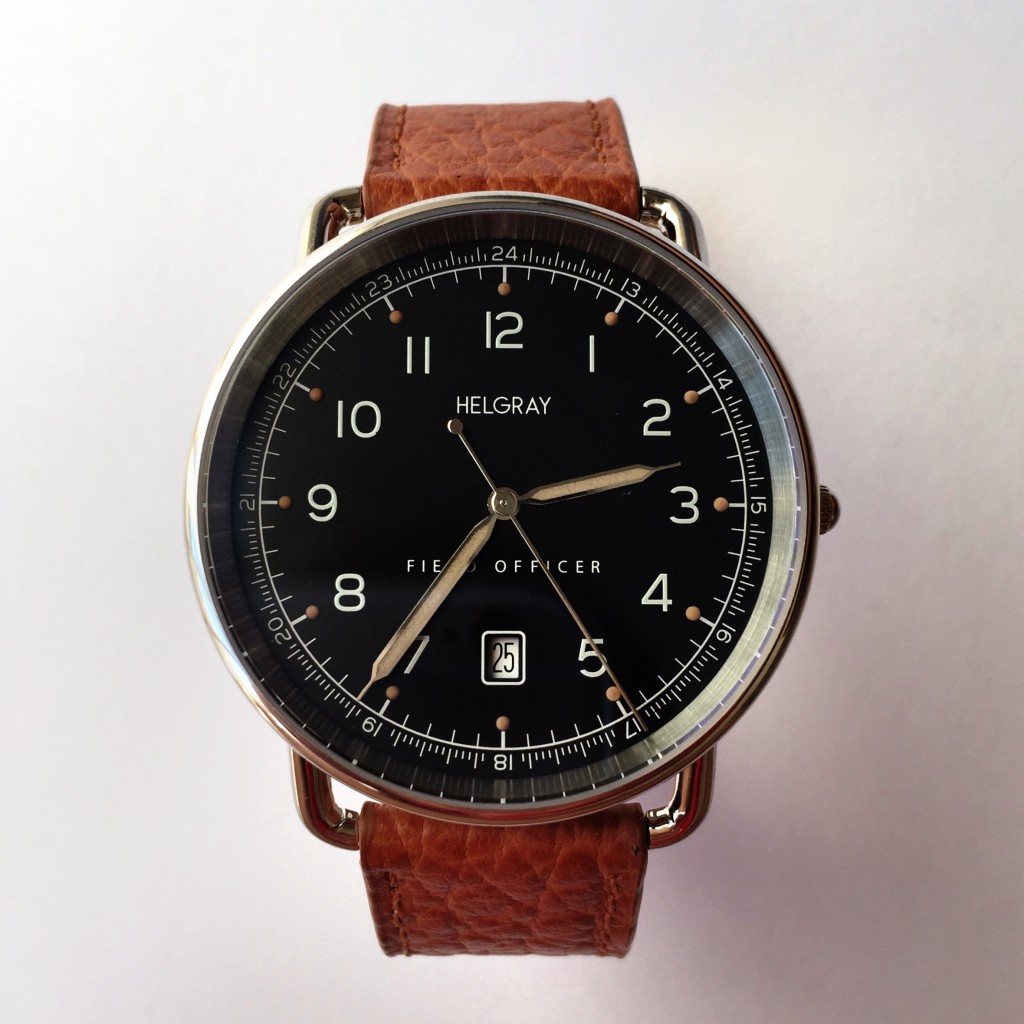 It's hard to put into words but think with me here. We have all been to museums and seen the movies…the cockpit of a fighter jet makes about as much sense to an average joe like myself as a ballet studio does to a wrestler. It doesn't make any sense. To a trained pilot it makes all the sense in the world and its even simple for them. Come back to yourself…telling time is easy. The simplicity of the task somehow outweighs the almost complex looking dial of this watch. The unique lugs (which are genius and add to the WWII feel) help to spread out the case and make the design perfectly comfortable…figuratively and literally.
Pages: 1 2