It's unfortunate that Chopard gets forgotten quickly in the watch world. Some of their pieces are remarkable watches that can offer good value. I feel that people are missing out on watches that, in some cases, are ahead of their time. Chopard has invested in a number of things that improve watchmaking, but the two you're most likely to know of are Fairmined gold (where everyone involved in the process of mining the gold to turning it into ingots is paid a fair wage) and the Fondation Qualité Fleurier. This second one is a bit of a secret known to the watchmakers in and around Fleurier in Switzerland, or at least it was until just then.
The Fondation Qualité Fleurier is a small laboratory set up in Fleurier's town hall, and it has a simple goal: improve mechanical watches in all areas. We discovered on our trip to Chopard's Fleurier manufacture that the foundation has five key steps to testing its watches; for a full breakdown of those check out our Jargon Buster article on it. The highlights are that, to receive the QF certification like this watch has, it must pass tests on its finishing, robustness, accuracy, and ability to withstand motions found in daily life. It also has to be 100% Swiss. It's well worth reading up on when you can.
The new L.U.C. QF Jubilee watch is Chopard's 25th anniversary present to itself, marking 25 years since the L.U.C. arm of Chopard's watchmaking division was founded. The case of the watch is 39mm in diameter and crafted from stainless steel, which is a first for a QF-rated Chopard watch.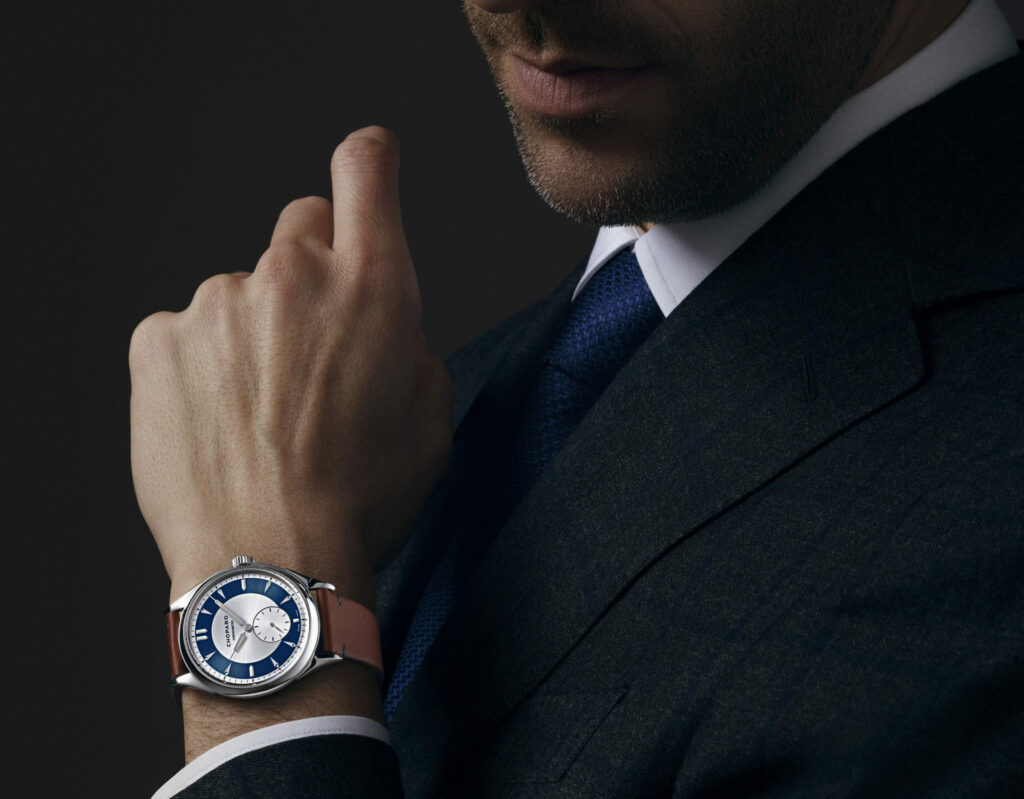 Naturally, being an L.U.C., it's a handsome piece with an interesting blend of Bauhaus and Art Deco, which mirrors the architecture I've seen on my trips to Switzerland. It's not quite here and not quite there, while remaining pretty. I like the ring of blue on the dial, and I respect that Chopard decided not to use its charismatic notched dauphine hands in this instance (although those and Breguet hands tie for my favourite hand shape).
Inside the watch is the calibre L.U.C. 96.09-L, a pretty movement wound by a 22k gold micro-rotor. I would have liked to see Chopard's other style of gold rotor in this watch, but it's still attractive. This movement has a power reserve of 65-hours and a 4Hz beat rate and was the movement of choice for Chopard's previous rose gold QF-rated watches, such as the XPS Twist QF Fairmined.
This watch is limited to 25 examples, representing the number of years that L.U.C. has been going, and is priced at €14,500. Don't forget that Chopard is a large independent corporation and has higher prices than group-owned brands (generally speaking). Someone has to pay the bills, right?
Visit Chopard here.