Did you know that watches are designed to put up with a lot of abuse during their lifetime? They aren't just little assemblies of wheels and springs that are sent out into the big scary world with no protection. Watch companies invest millions into the latest equipment that tests their watches to the extreme in a bid to make the most practical watch.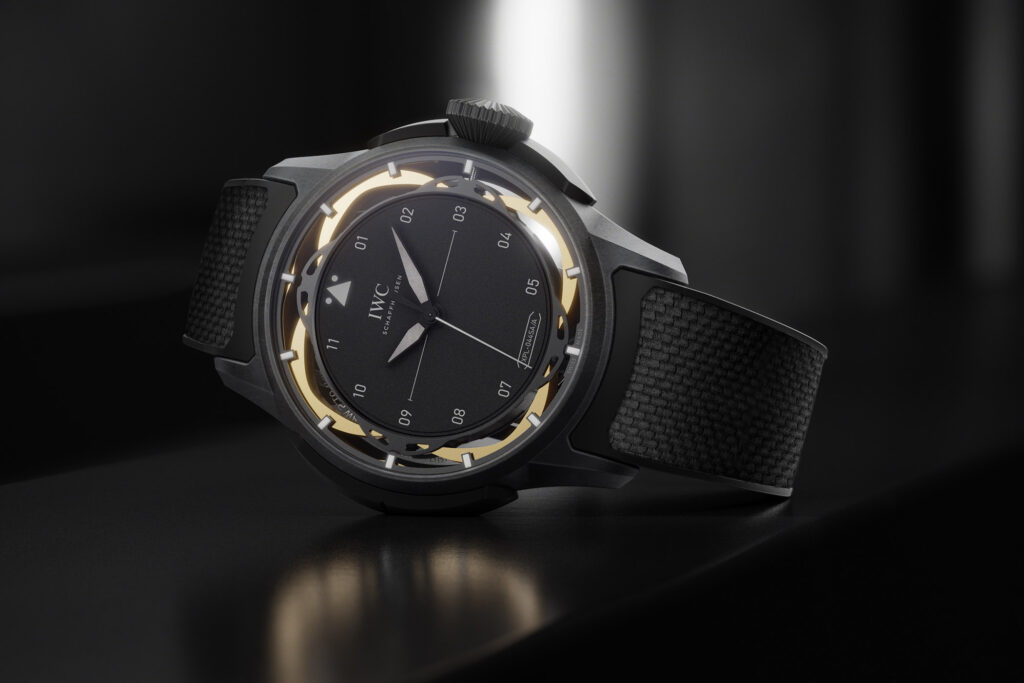 Two of the biggest dangers to mechanical watches in everyday life are physical impact damage and magnetic fields. We've already seen names such as Omega develop watches which are, more or less, impervious to all forms of magnetic field that a person is likely to see in their lifetime. Dealing with shocks and vibrations, however, has always been a tricky one.
IWC's Big Pilot Shock Absorber XPL is designed to do just that. It uses a patented system called SPRIN-g PROTECT to suspend the watch's movement inside the case. The specially designed spring is made of Bulk Metallic Glass, a material that IWC's Richemont-owned sister brand Panerai has been working with for some time. It's difficult to explain, but a BMG is an alloy of metal that achieves a glass-like molecular construction that doesn't suffer from damages or crystallisation of its molecular construction. Because it doesn't contain these errors in its structure, it is both extremely strong, extremely hard and yet surprisingly flexible (because the molecules that make it up can move about more easily than if there was something like a crystal structure preventing them.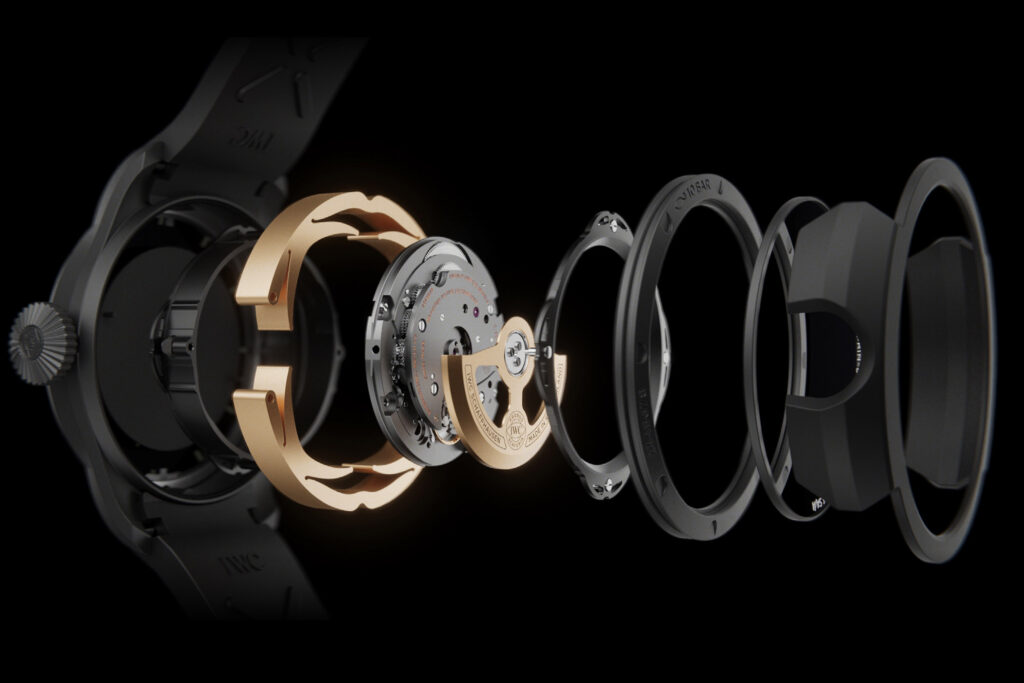 This means that the delicate movement, the calibre 32111, is not connected directly to the case but instead has its own suspension system. The effectiveness of this system has been proven by the University of Cambridge's Cavendish Laboratory (one of the most prestigious around, having been home to studies by the likes of James Clerk Maxwell (the developer of electromagnetic theory) and Ernest Rutherford (the father of nuclear physics)). This watch can withstand a shock in excess of 30,000G. For comparison, the maximum the pilot of a high-speed military jet is likely to pull is 9G. And yet, the movement still runs at 4Hz and has a long power reserve of 120-hours. It's also self-winding, which is nice.
This super-duper anti-shock system is housed in a Ceratanium case, that's a case made from IWC's proprietary ceramic/titanium blend, and measures 44mm x 12mm. IWC will make ten watches a year, making a total of 30. Each one will cost CHF80,000.
Visit IWC here.