Moser & Cie. has a long history of watchmaking. Having being established in 1828, the company, based in Canton of Schaffhausen, Switzerland produces in-house watches to cater to high society. The company's latest creation is the Venturer Big Date.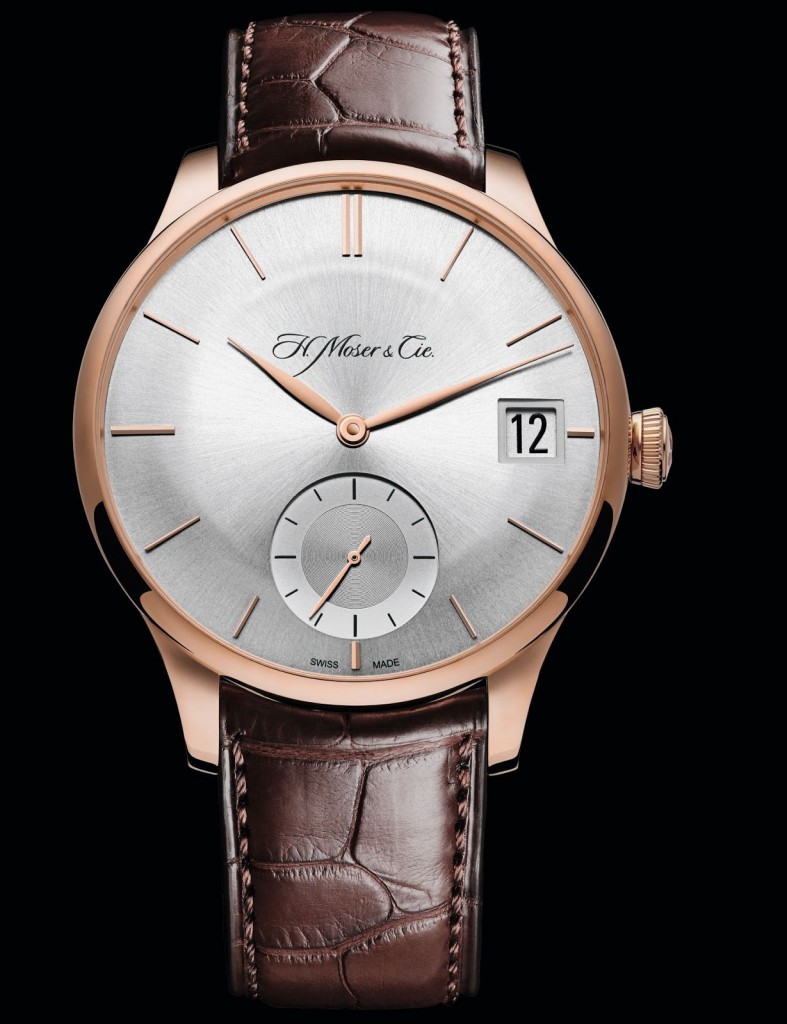 Reference 2100-0400, Venturer Big Date, red gold model, argenté dial, brown strap
Three innovations can be found in the Venturer Big Date. The first is the Flash Calendar mechanism. This mechanism allows an instantaneous change in date at midnight and the option to adjust the date forward or backward at any time without the possibility of damaging the mechanism. The second is that it is possible to make manual adjustments to the date using the crown at any time, even if the date is in the process of changing by incorporating a special clutch mechanism which isolates, and hence protects, the date adjustment system. Thirdly, is the Double Pull Crown mechanism, where the process of adjusting time starts by pulling out the crown, briefly release it, and then pull it out a second time to adjust the time on the watch. This mechanism disengages the date wheel and allows changes to the time without the risk of making changes to the date.
Reference 2100-0401, Venturer Big Date, red gold model, red-gold fumé dial, brown strap
I must say that this is a beautiful dress watch. Visual cues are a second sub-dial at the 6 o'clock position, thin hour markers, the big date window at 3 o'clock and the crown at 3 o'clock. With a diameter of 41.5 mm, its domed dial and narrow bezel makes the package close to perfection in terms of dimensions. The case is 41.5mm in diameter and available only in red gold for now. Available in red gold with dial options either in silver or graduated, red gold fumé.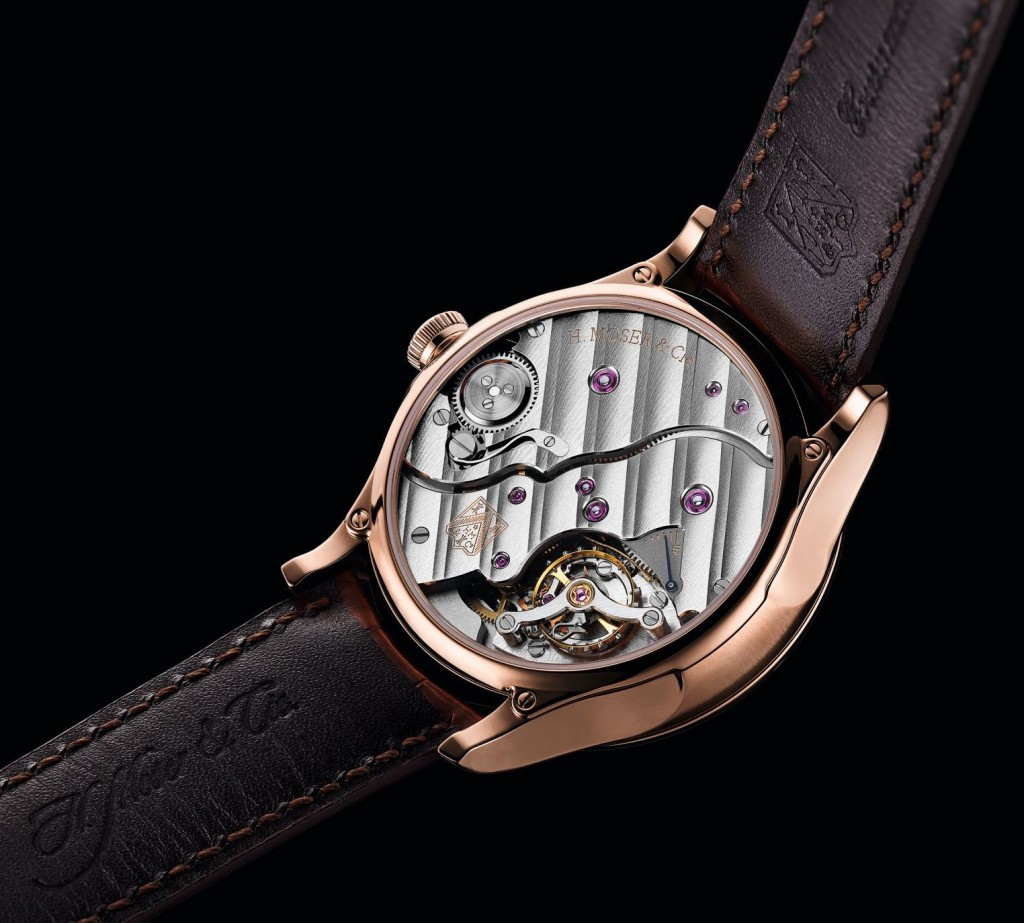 The motive power for the watch comes from the company's own in-house hand-wound caliber HMC 100. Visible through the sapphire case-back, the caliber has a power reserve of 7 days.
Interestingly, the HMC 100 is a heavily simplified version of the company's perpetual calendar movement HMC 341. As such it uses the same two overlapping date discs mechanism to display the large date. The first disc will be engaged for the first to the 15th (the second disc would be at rest) and from the 16th to the 31st, the second disc will be engaged (the first disc would be at rest). Another similarity to the more complicated HMC 341 is the interchangeable escapement which can be exchanged quite easily.
I must say that I am quite taken with the simplicity of the design. The watch has very clean lines and exceptionally practical. For a purist, the innovations in the movement make it very attractive.
I note with interest on the company's website, just under the brand, the statement "VERY RARE". In fact, the word 'rare' features prominently in the Company's mission and vision statements. Retail of the Venturer Big Date is US$29,000. The pricing scheme which its watches are subjected to will make it even rarer outside the confines of the company. Does it guarantee value retention in the long-run? Only time will tell…
MEOR AMRI MEOR AYOB – CONTRIBUTING EDITOR
Meor Amri is a passionate watch collector from Kuala Lumpur, Malaysia. Having bitten by the horology bug in 2010, he has written extensively about the watch scene and has assembled a large collection of watches (excessively!!!) on his own free time. His blogs on the same subject are: Eastern Watch & Western Watch Read his articles here