Airbus Corporate Jets is a subdivision of Airbus, makers of the A380 and other passenger aircraft. The Corporate Jets division makes planes specifically, well, corporations that need to fly guests and executives around in style. They have already partnered with the designers of Pagani supercars to decorate the interiors of their jets lavishly, so now it was time for something to adorn the passengers' wrists.
The RM62-01 is not a discreet watch, Richard Mille doesn't make one, but their marketing blurb says this one is. The upper bezel surrounding the dial is Carbon TPT, around that is polished titanium. The dial features fat hands with yellow lume with splashes of white and red around. This watch is not subtle, but it's also brilliant.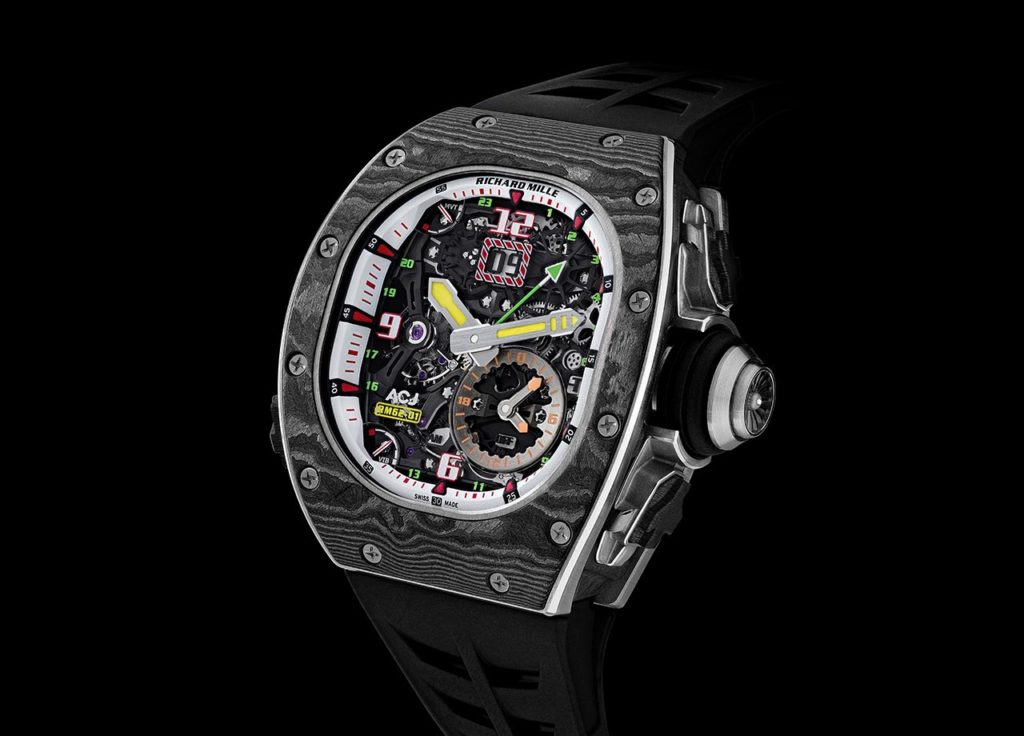 To control the time, alarm, UTC indication and winding, we use the crown which has a pusher inside it. There's even a small hand on the dial to show you which position the crown is in. At the centre of the dial under the time hands is an arrow-tipped hand painted green which shows UTC. The time for the alarm is set in its own subdial in one corner, and at 9 O'clock the 3Hz free-sprung tourbillon oscillates, powering the whole watch.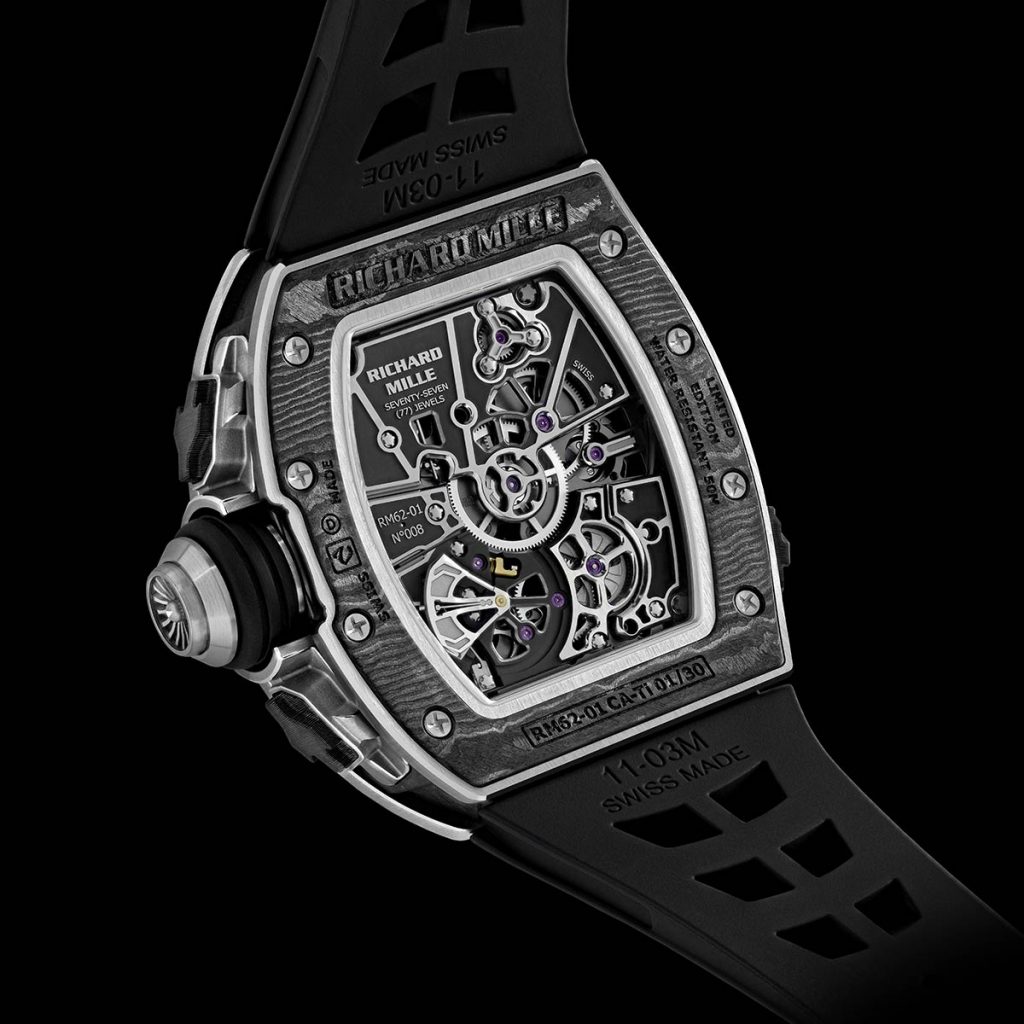 Earlier I mentioned how this watch was a first for Richard Mille and watchmaking. Now, you might be thinking that I mean the alarm is a first because it most definitely isn't. What I meant was that this alarm, in particular, is a first. It's the first-ever silent alarm. Instead of using a chiming system to alert everyone in the room of something audibly, this watch can give the wearer a discreet ahem and a gentle nudge, without alerting people nearby. On the back of the watch sits a small oscillating weight, except this movement isn't automatic, it's manually wound with a 70-hour power reserve.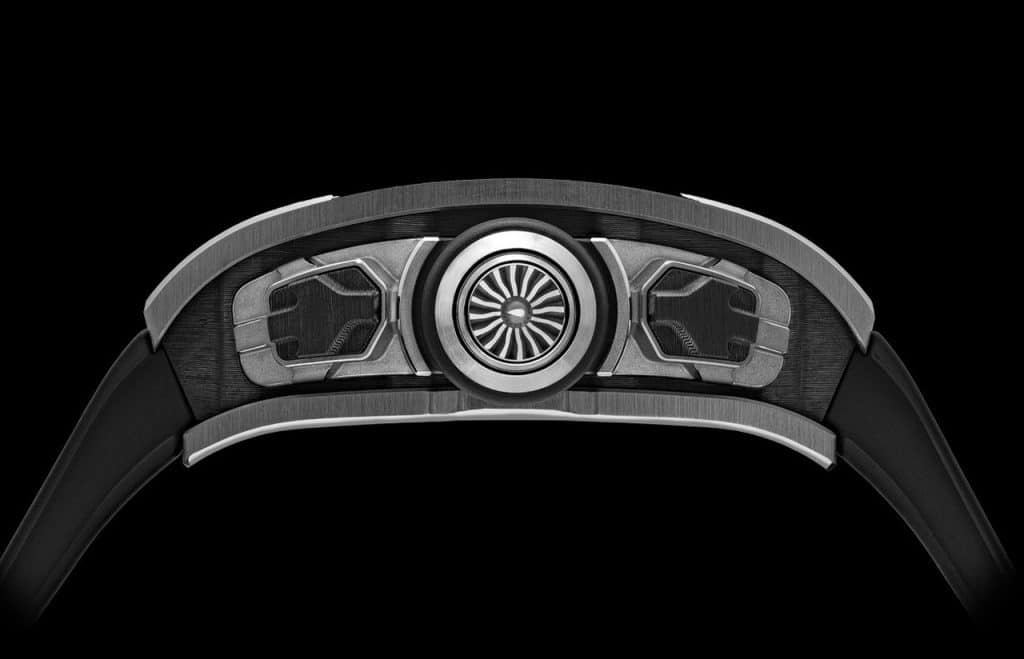 That solid white gold rotor-y looking thing is an oscillating weight that vibrates the watch and subsequently the wearer's wrist. It spins at 5400rpm for a total of 12 seconds and has been carefully crafted alongside the movement so as not to cause inaccuracies to the tourbillon escapement.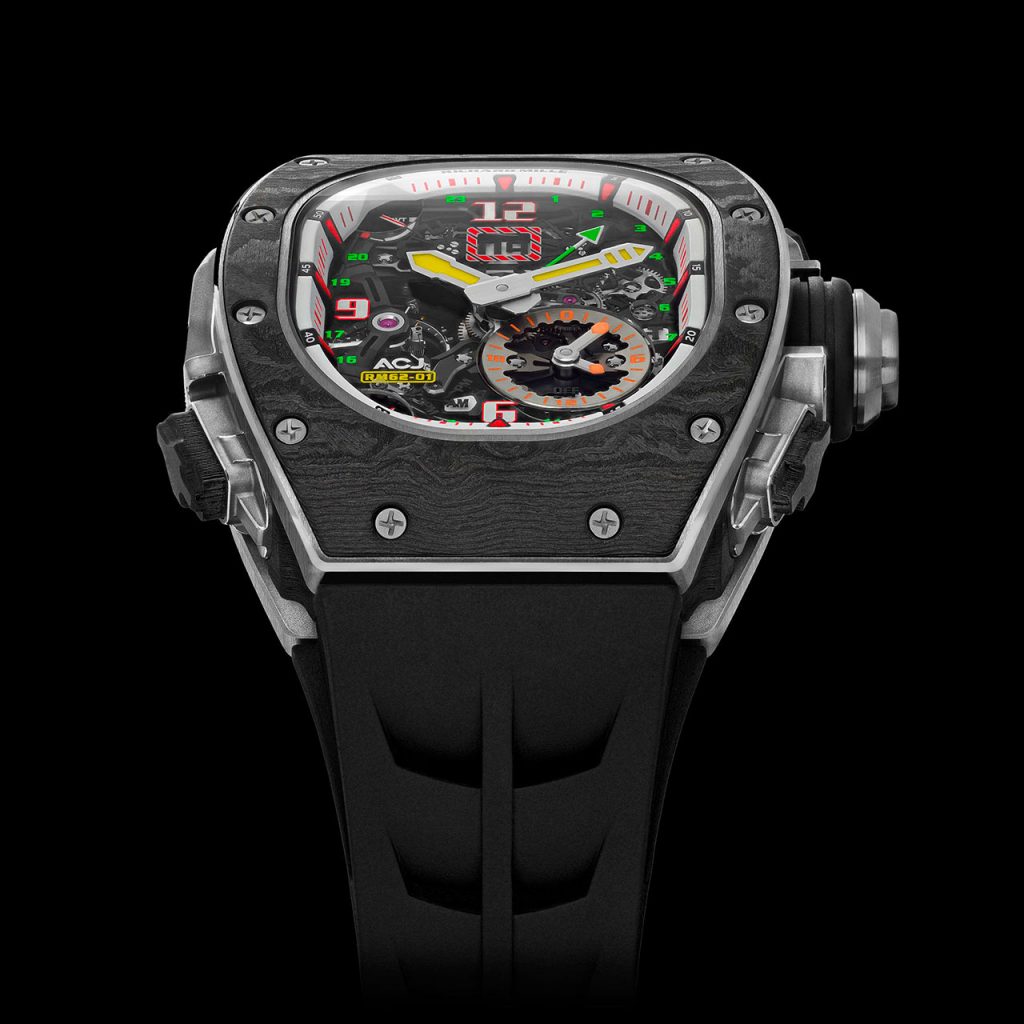 The dimensions of the watch are 42mm by 16.9mm, and the Airbus influence is most notable with the shape of the dial and crystal reflecting a plane's rounded window, except you get a view into a tiny little world of cogs and springs. It's also going to cost you $1.225m and is limited to just 30 examples worldwide. It's probably for the highest level execs.
Visit Richard Mille here.