For its latest edition, IWC has announced a new complication and a second in-house chronograph to its famous Portofino collection. The new Portofino Monopusher Chrono is a logical next step for IWC, especially in terms of in-house complications. What better step to take after creating an in-house chronograph than refining it by making a monopusher complication. The traditional chronograph function uses two push-buttons located at 2 o'clock and 4 o'clock in order to operate. However, the monopusher only uses one push button to work the chronograph function. The great feature of a monopusher is that all the functions work using the crown, keeping the rest of the case free of any other pushers (which looks great on the Portofino).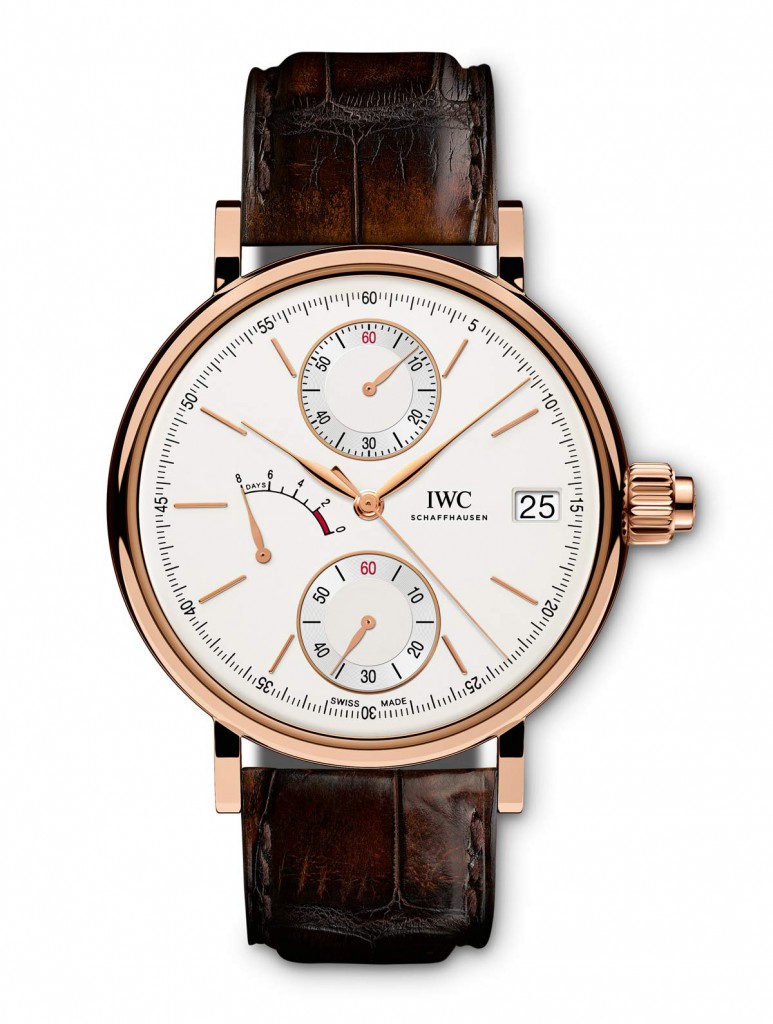 IWC Portofino Hand-Wound Monopusher Chronograph Ref. IW515104
The monopusher works by repeatedly pressing down on the crown to start, stop and reset the chronograph. When the button is pushed for the third time, all the chronograph displays snap back to zero. It's actually a really convenient way of using a chronograph and what makes me love it that much more is that it is a hand-wound monopusher.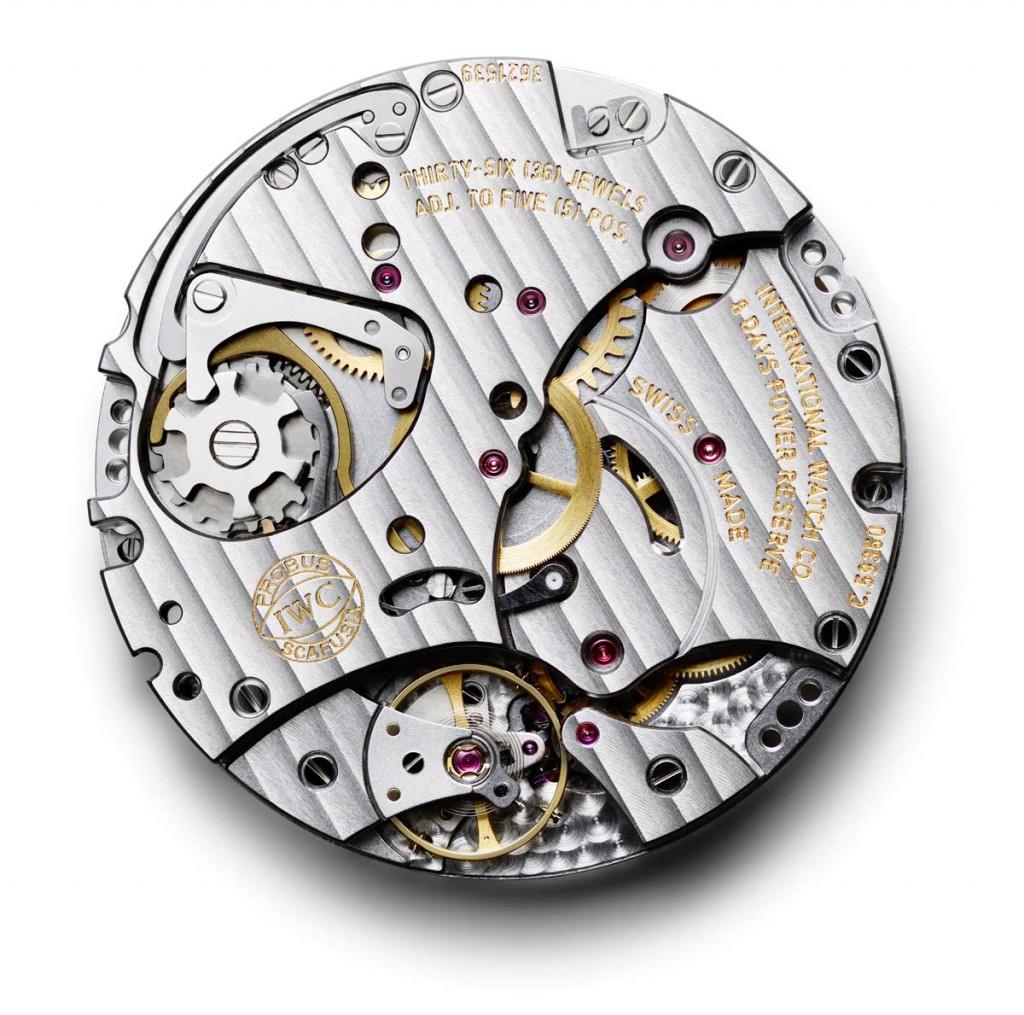 The newly developed movement is the new calibre 59360, which is an offshoot of the high-performing 5900-movement family. The movement also boasts a great 8-day power reserve or for those who like bigger numbers, roughly 192 hours. It comes decorated using an exposed sapphire crystal case back as a viewing portal and includes a Geneva stripes together with the chronograph mechanism to give the piece a bit of sizzle.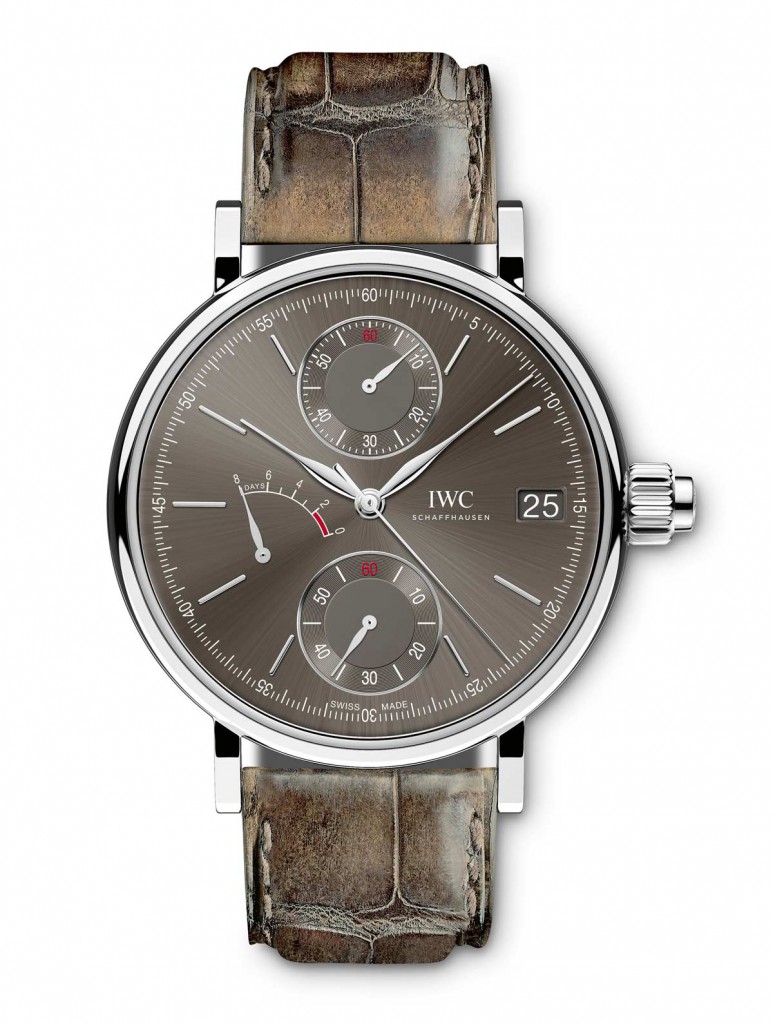 IWC Portofino Hand-Wound Monopusher Chronograph Ref. IW515103
Sitting atop the movement is a number of different finished dials (because a choice is better than no choice at all am I right?). The Ref. IW515103 comes with a slate-coloured dial, while the Ref. IW515104 comes with a silver-plated dial. As you can expect from IWC the various time telling dials are located exactly where expected with a sub dial at 12 o'clock displaying the number of minutes recorded by the chrono, a small seconds subdial at 6 o'clock and a date display at 3 o'clock. Finishing off the dial is also a power reserve indicator that is located between roughly 8 o'clock and 9 o'clock so you can keep track of how much juice is left in the tank.
The new Portofino Hand-Wound Monopusher Chronograph isn't fancy, it isn't overly complicated and it isn't a groundbreaking new piece for IWC. What it is however, is another step in the right direction and shows that IWC are starting to listen to all of us who love the brand but think it has been lacking recently in anything to get us excited. Here's hoping the future keeps getting brighter going forward for all us IWC fans.
For more info, please visit iwc.com
OSHEEN ARAKELIAN – CONTRIBUTING EDITOR
Osheen is a long time collector and passionate watch aficionado. He is the Founder and Chief Editor of the Sydney Watch Guide based out of Australia. Alongside Sydney Watch Guide, he has also expanded and started OSHEEN's House of Horology, an online shop that specialises in vintage, pre-owned and niche watches from around the world. He is also a contributor to a number of Australian Men's Lifestyle magazines and is fast becoming the go-to destination in Sydney for anything watch related. Read his articles here.