For my first article this year I'm looking at two skeletonised pieces by the Swiss watchmaker Roger Dubuis. These are described by the manufacturer itself as that they "each in their own way confirm the unique angle adopted by the Manufacture in its interpretation of this standard of horological excellence", so they should be quite good then.
Indeed minimalistic may very well be the wrong word to describe these watches as they really aren't with their Roger Dubuis signature dauphine style hands, fluted bezels and the higgledy-piggledy arrangement of support arms for the movement.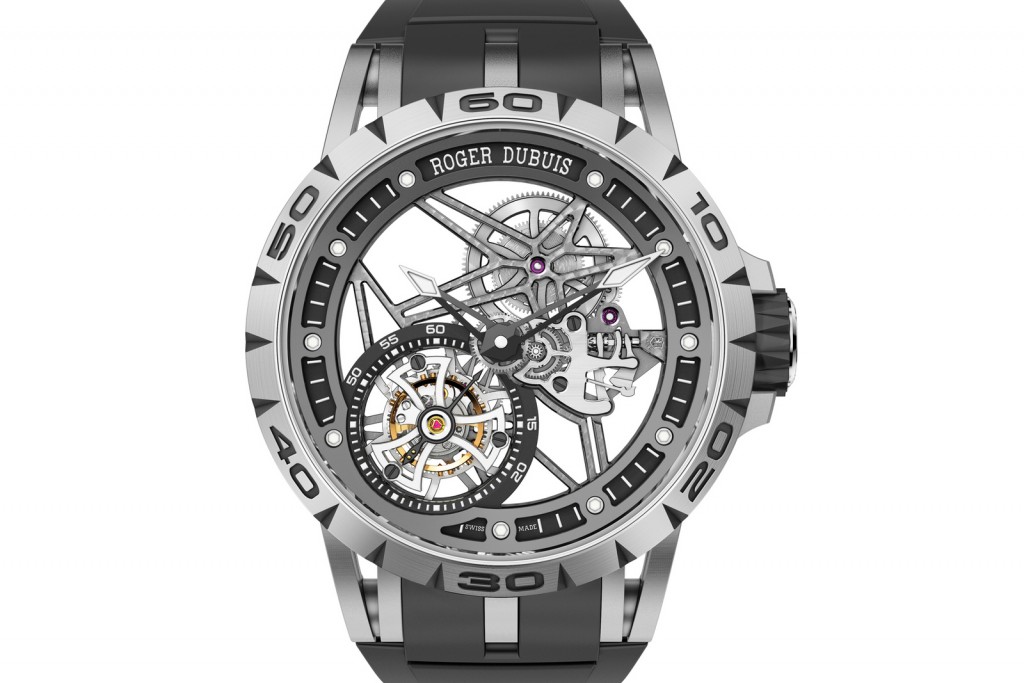 The first of these two new watches contains a tourbillon floating in place at 7 O'Clock. What I like about this particular arrangement is that they have organised the rest of the movement diagonally opposite of the tourbillon so it looks somewhat symmetrical. There's also a Roger Dubuis nameplate at 12 O'Clock and an absolutely enormous crown wrapped in rubber in the usual place. This watch is 45mm in diameter and made of titanium with a rubber strap.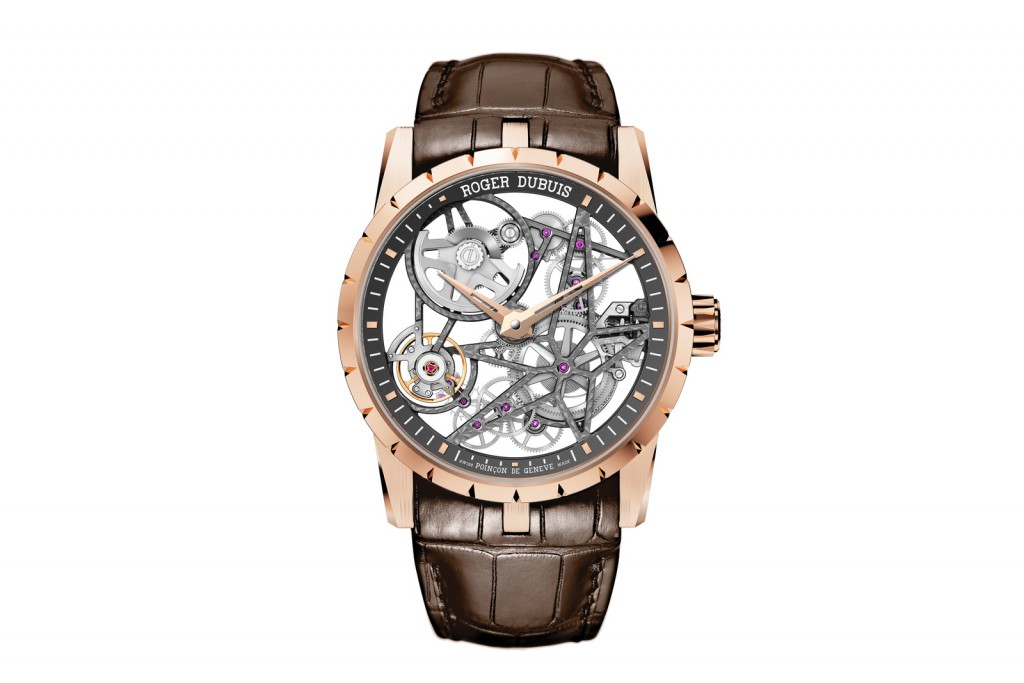 The other watch is what excites me more. It's a bit more simple in the features department as it doesn't have a tourbillon. But it's not the simple hours and seconds that draws me to it either, but rather the micro-rotor at 11 O'Clock. This is because you don't often get to see the rotor on the dial and I love to watch them go round and around and around. Sorry, I got distracted there. I also like the fact that the movement is spread around the whole watch. If you're confused I should explain that I like symmetry but I really dislike wasted space on a watch. This watch is made of rose gold and is 42mm in diameter. It also comes on a leather strap.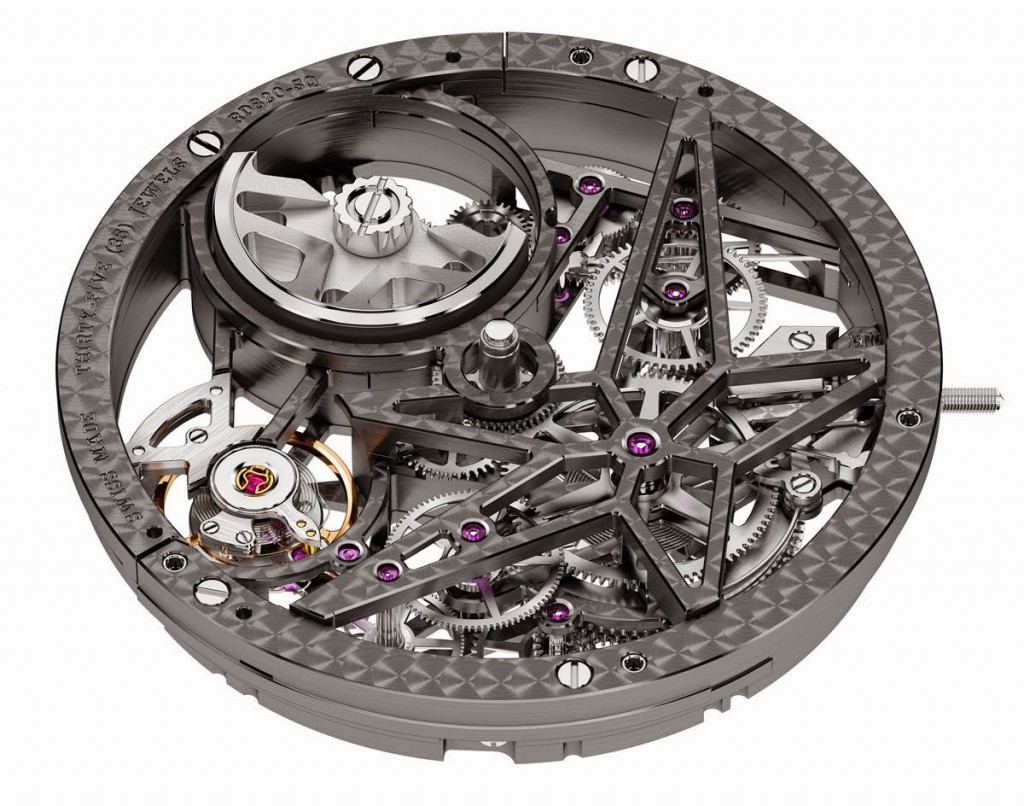 Another signature flourish of the Roger Dubuis name is the triple lug detail that can be found on both new watches. No, I can assure you there aren't three straps to this watch, instead there's a little decorative lug in between the two big lugs on each end of the new watches. You don't see that every day.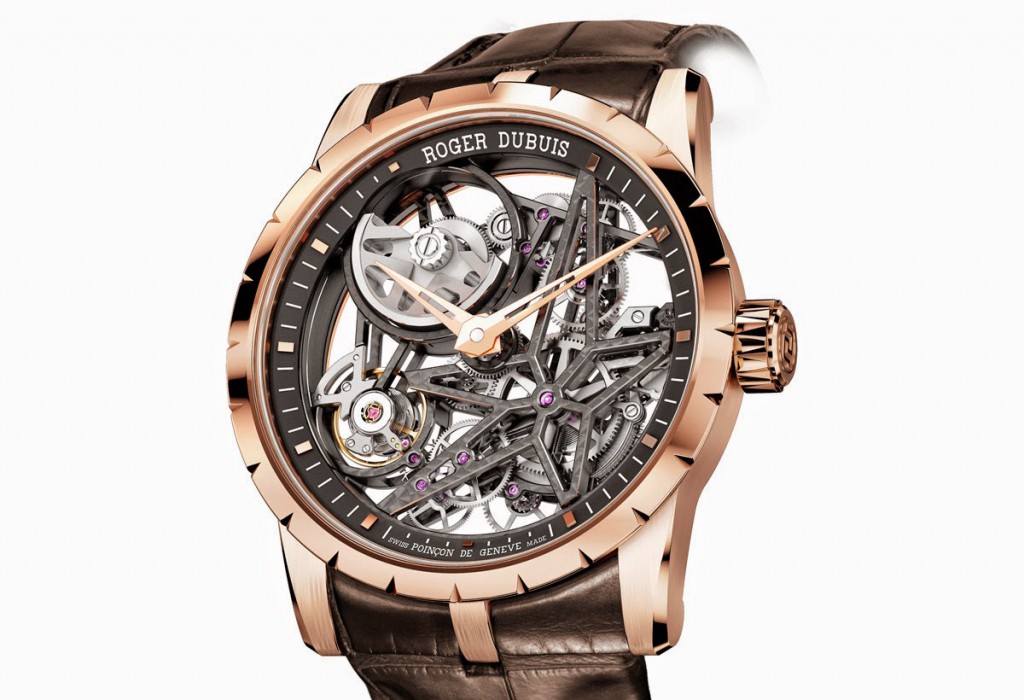 I'd have to say that these watches are in a category with the likes of a gold JLC Reverso or a Patek Philippe Nautilus in that they still have that air of sportiness yet they really shouldn't be worn and treated like sports watches at all. For more info, please visit rogerdubuis.com
Harlan Chapman-Green – Contributing Editor
First introduced to horology with the Patek Philippe Calibre 89 by his father two years ago, Harlan enjoys his passion for fine horology. He prefers to spend his time in the boutiques of upmarket brands, trying out new pieces constantly. His preferred 3 brands are A. Lange & Söhne, Breguet and Vacheron Constantin. Although not much for the smaller brands, he still finds the complications intriguing and wishes to own one watch from each of his three favourites. Read his articles here.