Perhaps some extremely wealthy customer decided they needed something to satisfy the gap in their collection and only Vacheron could fill it? Or maybe Vacheron decided they wanted to flex their complication muscles a bit after the unveiling of their super complication not so long ago. Let's not beat about the bush here, readers, these are two of the most complicated additions you could possibly put onto a wristwatch. Although the chronograph mechanism is quite commonplace in the industry with companies such Rolex, Omega and Bell & Ross all having very popular selling chronograph watches, the chronograph itself is still a hard thing to make properly. Then we add in the perpetual calendar and suddenly there's a whole new level, it only needs a tourbillon to be a grand complication really.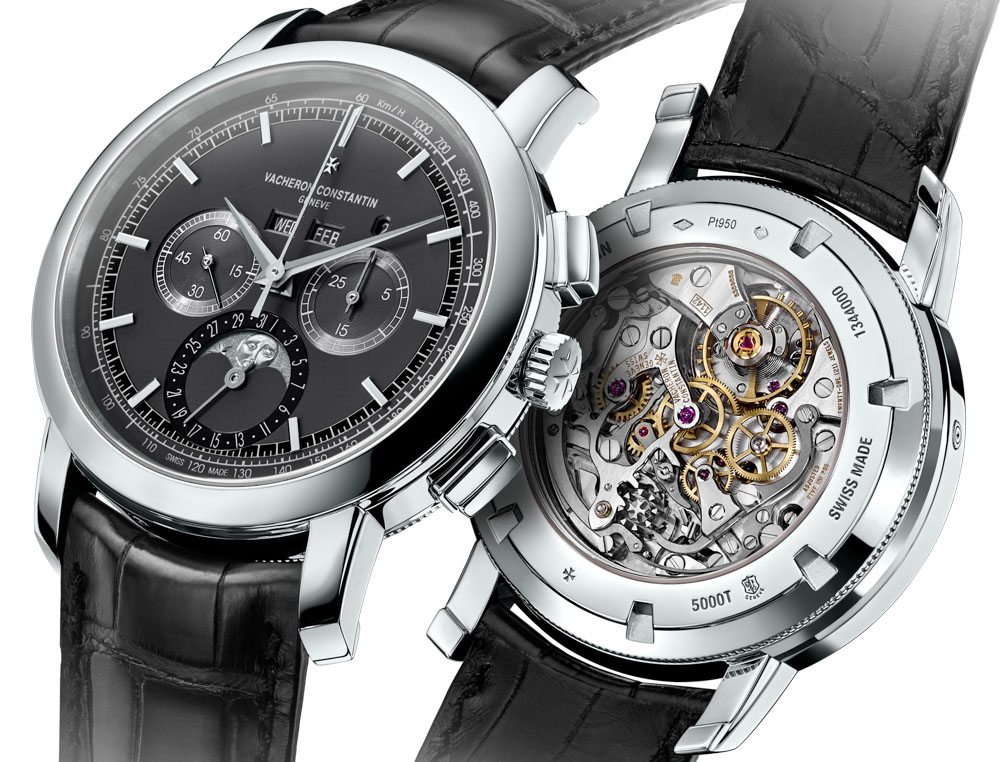 Despite all these things I've mentioned so far, some clever trickery on Vacheron Constantin's part has allowed the watch's movement to have a relatively low parts count of 321 parts in total. Don't think even for a second that Vacheron is trying to put the least amount of effort in because the chronograph does use a column wheel over cams, which as we already know, makes it more accurate as well as making the stopping and starting of the chrono smooth and precise. Being a Vacheron Constantin any potential owners can take comfort in the fact that the calibre 1142QP movement has been awarded the prestigious Seal of Geneva, a stringent set of regulations for a wristwatch to meet, the chief among which being that it is made in Geneva, Switzerland. The view to the movement is unobstructed as there's neither a closed caseback or an automatic rotor to stand in the way. The movement runs at 3Hz as a step up to ensure the watch meets the newly updated accuracy requirements for the Geneva Seal to be awarded.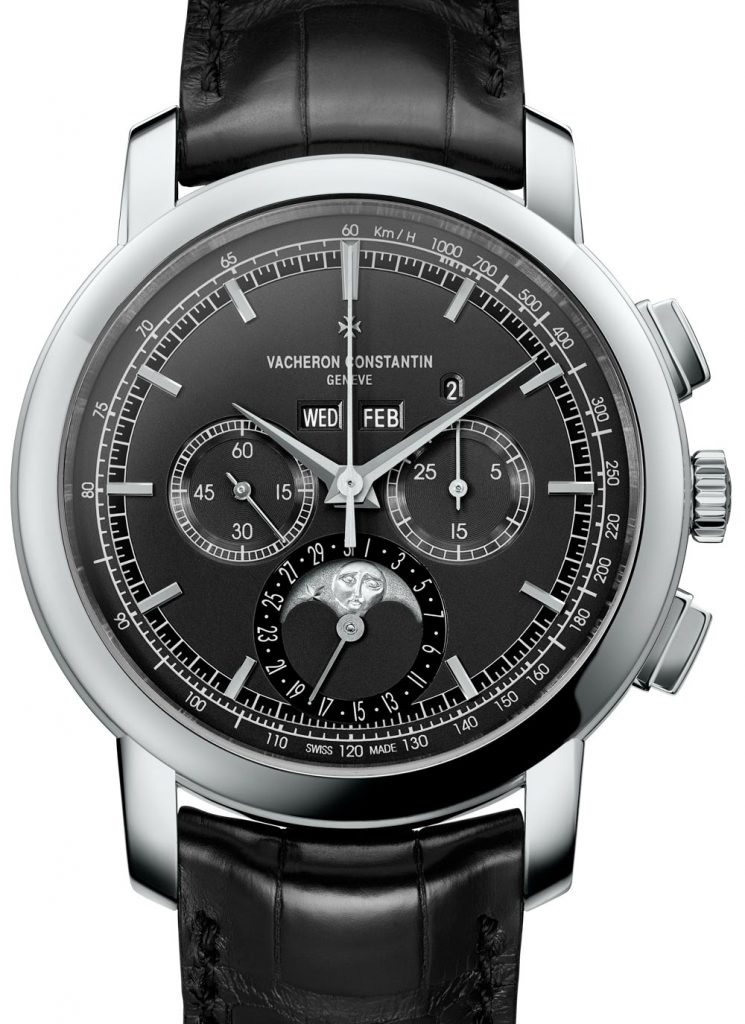 The chronograph itself is only a 30 minute chronograph, meaning that it's useful for timing things such as the commute to work or how long the eggs in the kitchen have been boiling, but it wouldn't very useful for anything over half an hour as you'd need to make notes of how many half hours have been completed. Nevertheless, a watch like this doesn't have a particular need to be completely functional as someone who would buy it would most likely to have someone to take care of such menial duties for them, leaving them to time how long it is until their next coffee break (every 5 minutes seems about right).
The perpetual calendar function is comprised of 3 windows and the rotary date at 6 O'clock on the dial. It shows the day and date in an organised if slightly plain way, and while the leap years indication is a nice thing to have (as well as making it a perpetual calendar) on the watch, here it doesn't seem right. It doesn't fit in in the way we were hoping and in that regard, I feel this would perhaps have been better as an annual calendar watch. In fact, apart from the dauphine hands (my second favourite shape) and the gorgeously designed 22K gold moon phase with a small and emotional face on it and tiny stars as well.
The case is made of solid 950 platinum and is a quite unusual 43mm in diameter. It's able to easily encase the movement which happens to be 7.37mm thick, a good size considering the complications inside this watch. I feel that perhaps this is a little plain for a Vacheron Constantin, while they aren't as art nouveau inspired as some other companies, considering the amount of effort that went into the Harmony collection regarding design I'm left feeling a little cold for this one, you can't deny the mechanical virtues of it. For more info, please visit vacheron-constantin.com