Well, I'm sure we can all agree that 2020 was one hell of a year. Luckily, it wasn't much of a change from the norm for online watch blogs like us. With all the brands moving to online formats, we could get new releases out even more quickly, and we always had the most up-to-date news on the latest watches.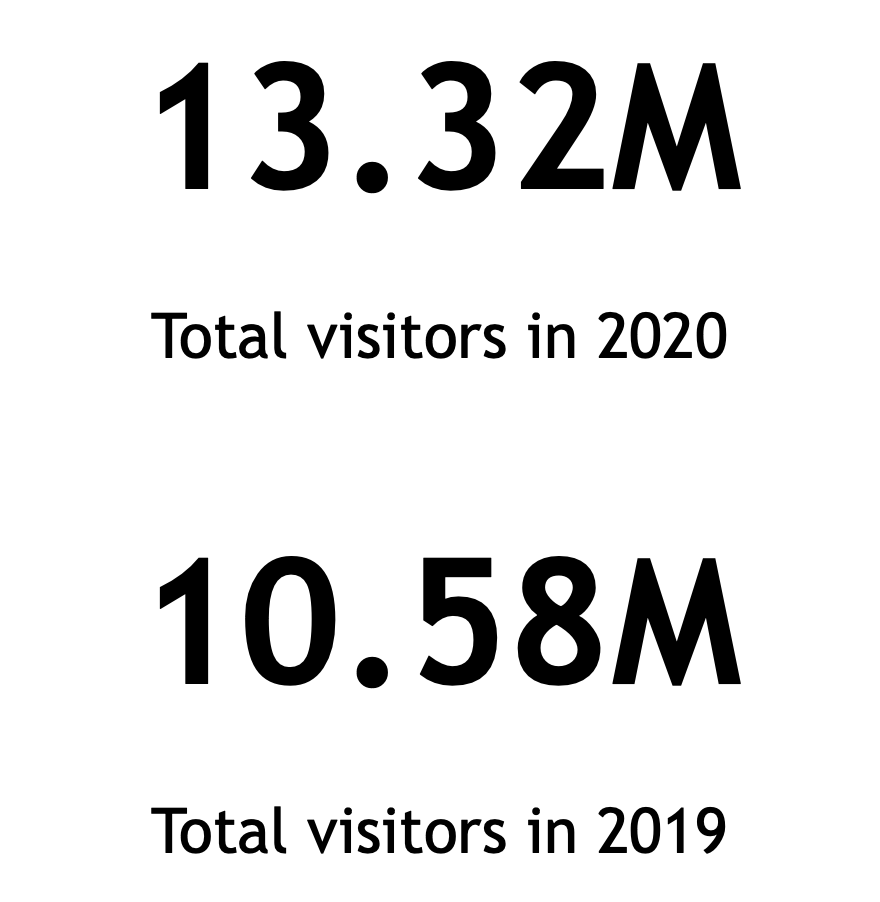 2019 was our best year on record at the time, breaking our previous records for both site viewers and site readers alike. 2020 took that to the next level, however, as we received a staggering 37,837,751 page views by an astounding 13,320,192 visitors!
We're also recognised globally for our efforts. The distribution of figures in 2020 didn't change much from 2019's figures, except Malaysia, which has been replaced by Italy.
There has only been a couple of changes in our statistics for the year, one of which was a decline, and that's the number of female readers the site had. In 2019, 9% of our readers were female, whereas, in 2020, that figure was 8%. We expect this to be due to our coverage of women's watches which was less frequent than in 2019 (this is something that we've seen requested in our articles' comments sections).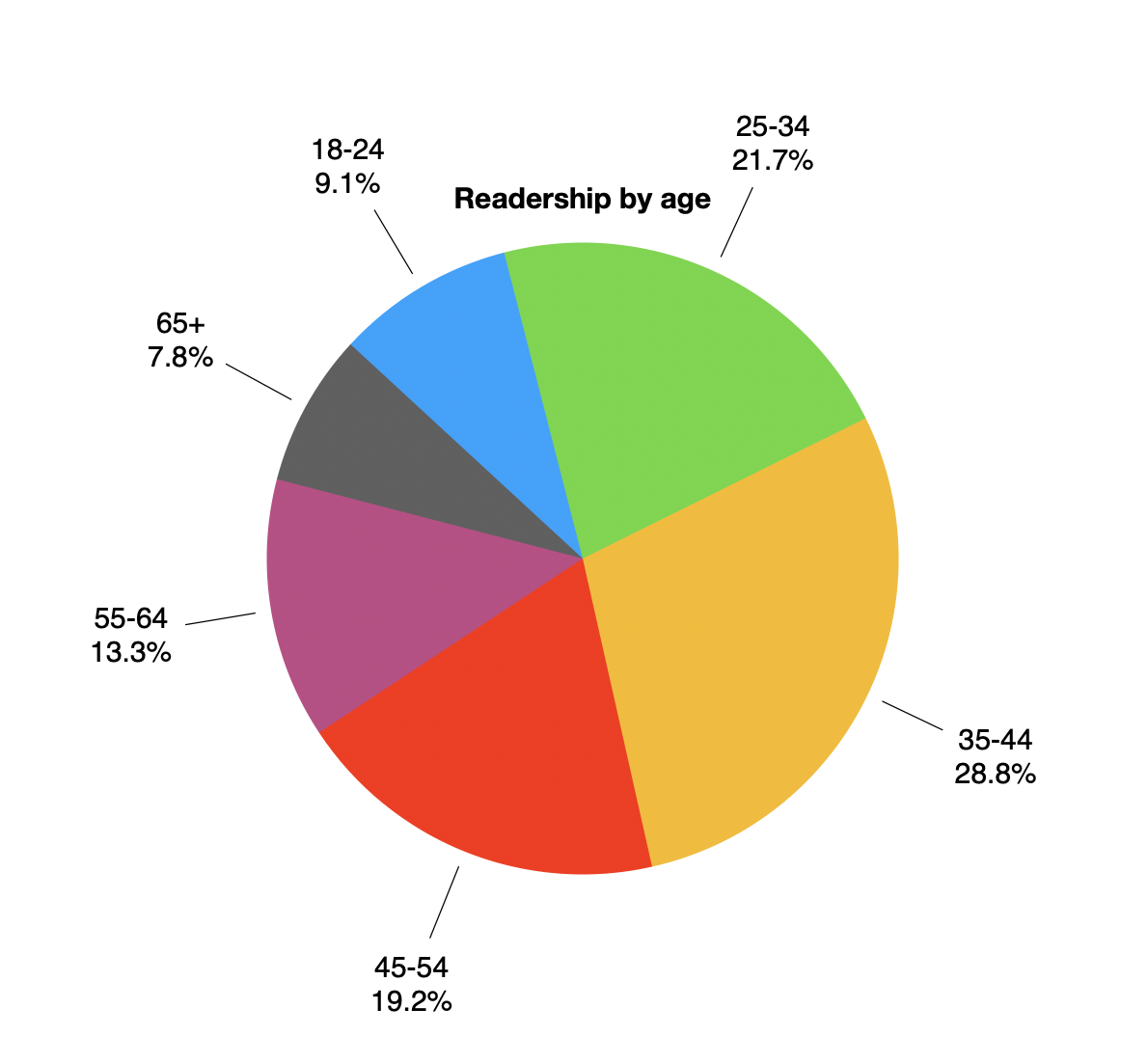 There was a sizeable shift in our readership age as well. Our readership Our portion of readers aged between 18-24 years old decreased and made way for the other categories.
We have also been featured on Feedspot's Top 10 Watch Magazines and Publications to Follow, as we were last year.
Thank you, our readers, for staying with us throughout the challenging year that was 2020. Our small team has been working extremely hard to keep you content with horological media in a time when we all needed some cheering up. Thank you for reading the website, telling us your thoughts in the comments and interacting with us on social media. You are the reason we are here, after all.
So, now we move on to the horological part. Here is our list of the articles that received the highest number of views. Not every article may be from 2020; we have a few that remain popular years after they were published!
10. A Fortnight Review: Louis Erard Excellence Petite Seconde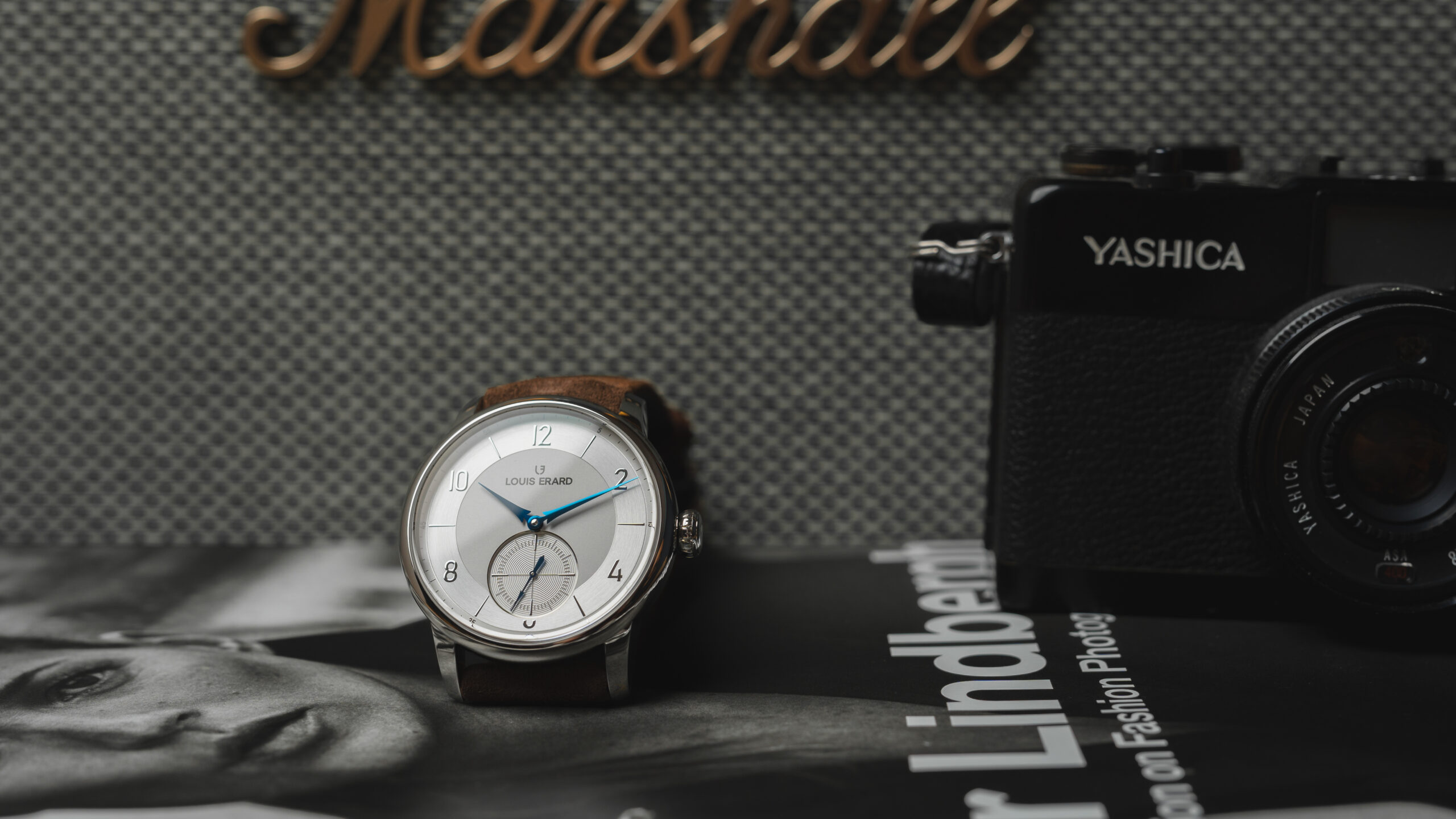 Despite going up in early November, this was one of our most popular articles of the year. In the review, the watch we featured, Louis Erard's Excellence Petite Seconde, was also the watch we gave to one lucky reader who filled in our audience survey. Hope you enjoy it!
9. Hands-On: Blancpain Fifty Air Command and Fifty Fathoms Barakuda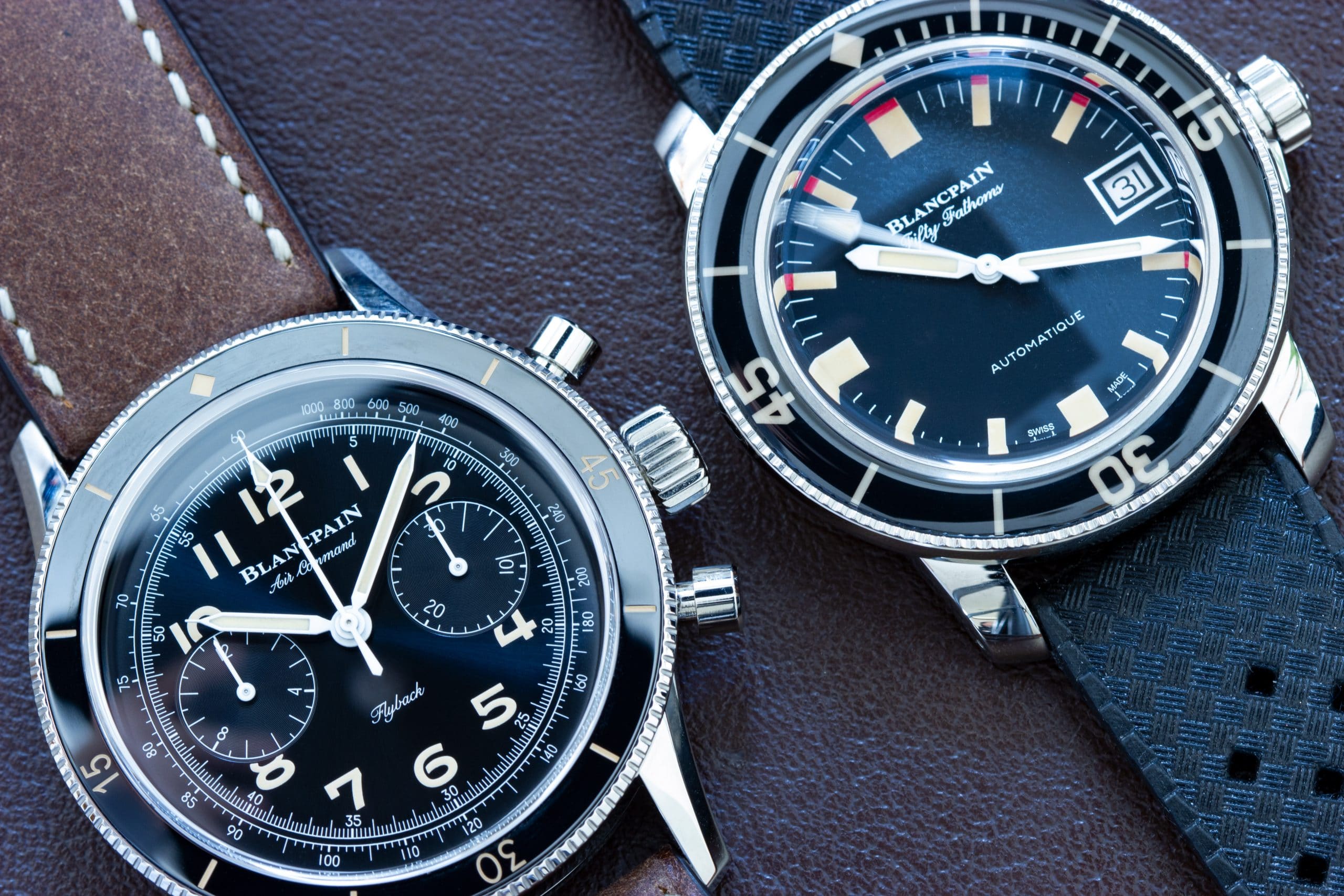 This is what I meant by not all articles being from 2020. We uploaded in this one late 2019, and it was so popular it featured on our list for popular articles in 2019 (it was in position 8). We can see why, as these watches are very attractive and the Air Command is easily one of the coolest watches ever made.
8. Grand Seiko Sport Spring Drive Chronograph GMT SBGC238
You know, of all the 60th-anniversary stuff Seiko did this year (and there was a lot), I'm glad this one got to the top. It was my favourite aesthetically. I love the chunky sporty looks, although reading through the five comments on the article as I write this I can say I'm in the minority.
7. Omega Speedmaster Moonwatch 321 "Ed White"
I forgot I'd written about this one. With the slow-motion disaster that was 2020, it's easy to forget about fine watches like this one. It had all the vintage looks that we like and a brand-new edition of the legendary calibre 321 in it. Who could ask for more?
6. Seiko Prospex LX Line SNR049J1
The Seiko Prospex LX SNR049J1 was featured as our Watch of the Month last year, which will have bolstered this article's popularity. Oh, and also it's a Seiko, that means it's always going to be a popular one, it just so happens to look fantastic as well.
5. Rolex Submariner 41mm Collection for 2020
Who's surprised by this one? If you are, you shouldn't be. Rolex decided not to release anything this year after the first lockdown that went across Europe, but it then changed its mind in the middle of Summer and showed off the new larger watches in September. The changes were subtle, as they should be with a legend like this.
4. A Fortnight Review: A. Lange & Söhne Odysseus
This review is one of the articles that I'm most proud of. The Odysseus happened to be quite polarising with fans, as A. Lange & Söhne expected, but that didn't stop it from being a fantastic watch to wear and look at. It had all the Lange details we love but in a sportier case, what did you think of it?
3. Long Term Review: Panerai Luminor Submersible 1950 3 Days Automatic Titanio 47mm PAM01305
Not only does this have the longest title on our list, but it's also the oldest as well. We published this one back in January of 2019 and yet it's still immensely popular. Is it because of the photos or the cool-factor of the watch, or something else? Whatever it is, your comments tell us that you love it just as much as we did.
2. A Fortnight Review: Vacheron Constantin Overseas Chronograph 5500V/110A-B481
Selling one of these will be challenging because of the high-price and the fact that Vacheron Constantin is not as well-known as Audemars Piguet and Patek Philippe, which are its main competition. Where the Vacheron wins out, though, is in pure sexiness and detail. And the fact that you can go out and buy one immediately if you can afford it.
1. Long Term Review: Rolex GMT-Master II 126710BLNR
When I appeared on the Scottish Watches podcast for the second time, I said somewhere near the end that this was one of the articles I'm most proud of. It took a lot of work to write it in a meaningful way, and although it turned out to be a long read, I feel it was well worth it. The BLNR was also our watch of the month, and this article currently has the most comments on it.
From all of us here at WristReview, thank you for following our site, leaving thoughtful comments and interacting with us. We hope 2021 will be better, and we hope you and your loved ones keep safe.