The Watches & Wonders 2022 exhibition was a huge success for the watch industry. It presented us a slew of updated and new timepieces, with some watches doing better than others. Timepieces that dazzled us with strokes of genius, enthralled us with cool and chic styles, piqued our artistic side with intricate and finer details, and even left us dumbstruck with the sheer creativity and magnificence of horology. The brands' focus, as predicted, spanned from casual design to the subtleties of mechanical engineering, with we watch aficionados reaping the rewards. With Watches & Wonders in the rearview mirror, it's time to reflect on the best the event had to offer and It's a joy for us at WristReview to filter down so many fantastic releases to just ten of the best from the event.
10. Oris ProPilot X Calibre 400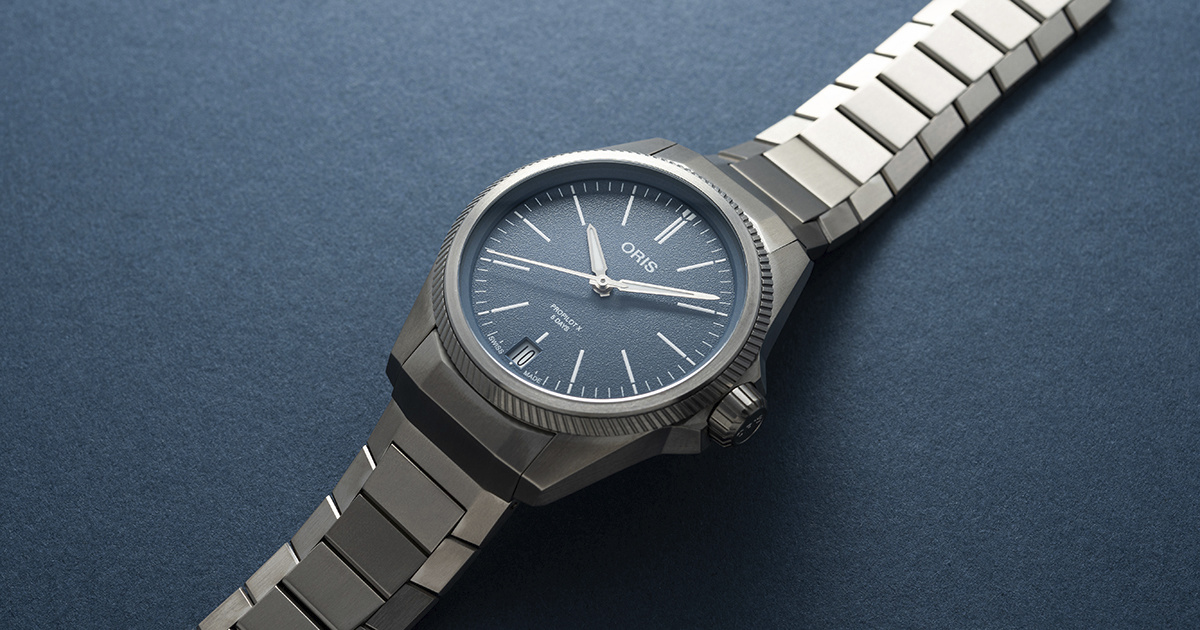 The Oris ProPilot X Calibre 400 pilot watch comes in at number 10. Oris responded to the necessity to modernize their Big Crown Pilot series and the result is ProPilot X Calibre 400. The Calibre 400 was also a welcome addition to the Oris family, since it was although not their first in-house movement, it had a number of desired features. The watch is made of titanium and features a grey, blue, or salmon dial. It's evident that it's going for the low-cost sports watch market, and it's going after it hard.
9. TAG Heuer Aquaracer Superdiver 1000
We're talking about some real deep diving when we talk about a dive watch that can operate at depths of up to 1000 meters. The TAG Heuer Aquaracer Superdiver 1000 is designed to do exactly that. TAG Heuer has gone down to 1000 meters before, with the Heuer 1000m Diver in 1982 and the Super Professional 1000m a few years later in 1984. The Aquaracer Superdiver 1000 is driven by Kenissi's new Calibre TH30 movement, which is also certified to ISO 6425:2018 for dive watches. Overall, the Aquaracer Superdiver 1000 is suited for even the most avid saturation divers.
8. Grand Seiko Kodo Constant-Force Tourbillon
Remember when Grand Seiko's watch movements were predominantly Hi-Beat and Spring-Drive? We do because they did until only a few days ago. The game has changed with the debut of this watch; the scales are substantially more tipped in Grand Seiko's favor. With the concept of the Kodo Constant-Force Tourbillon, Grand Seiko made their intentions known back in September of 2020, but it wasn't until recently, during Watches & Wonders 2022, that the concept came to life. This Grand Seiko, a skeletonized movement with a tourbillon, is the brand's first tourbillon as well as its first constant force mechanism. It's safe to say that it's the most horological significant story to emerge from Watches & Wonders 2022.
7. Rolex GMT-Master II 126720VTNR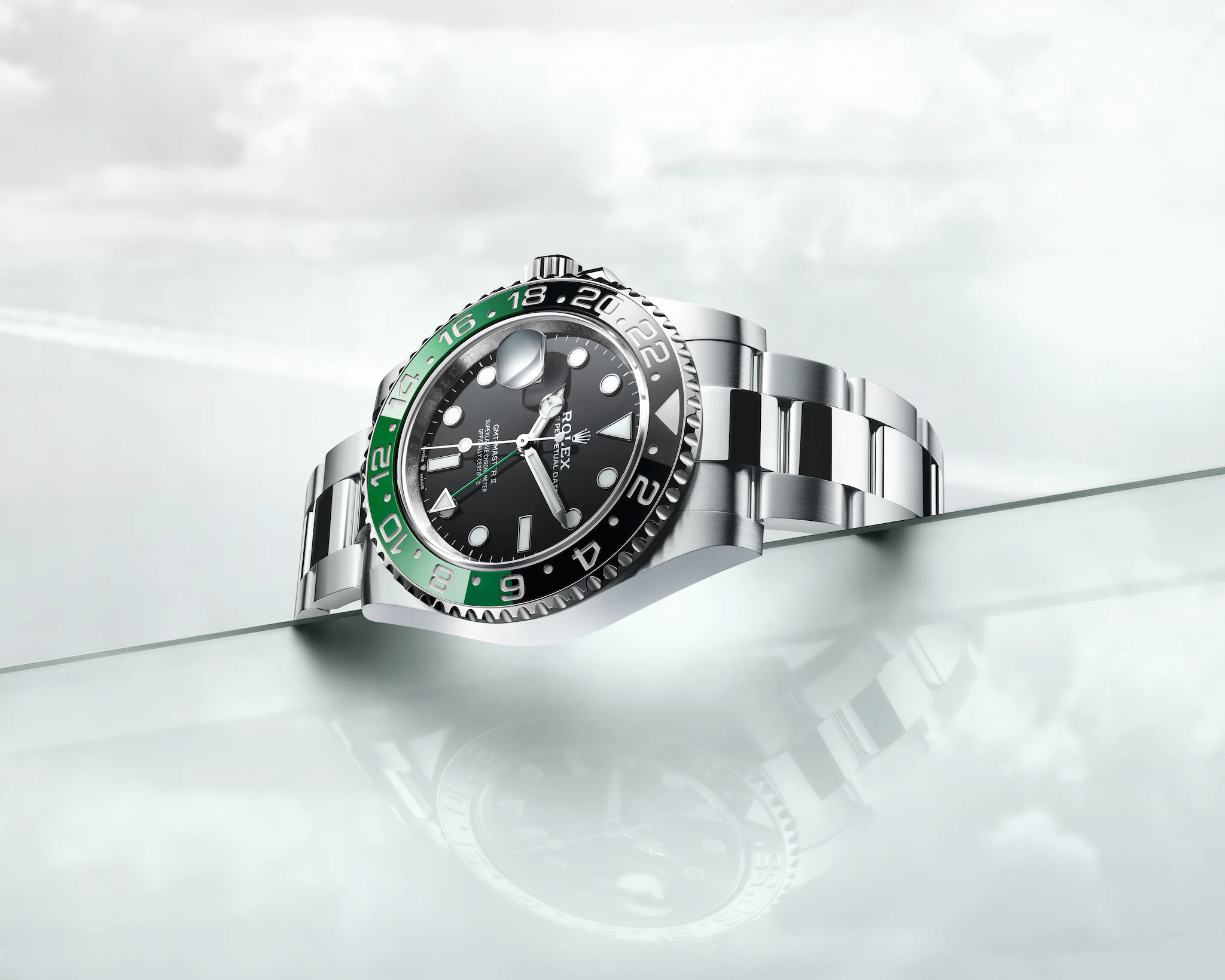 Left-handed watches are somewhat of a rarity in the watch industry. It's not every day that we see brands producing timepieces and destros for left-handed people. Rolex, on the other hand, isn't afraid to transform their popular GMT-Master II into a left-handed timepiece with a destro crown. Not only is the crown relocated, but the date window is also adjusted to maintain the dial's visual harmony. The left-handed GMT-Master II 126720VTNR, with its green and black bezel, will appeal to both southpaws and those looking for something different from Rolex.
6. A. Lange & Söhne Grand Lange 1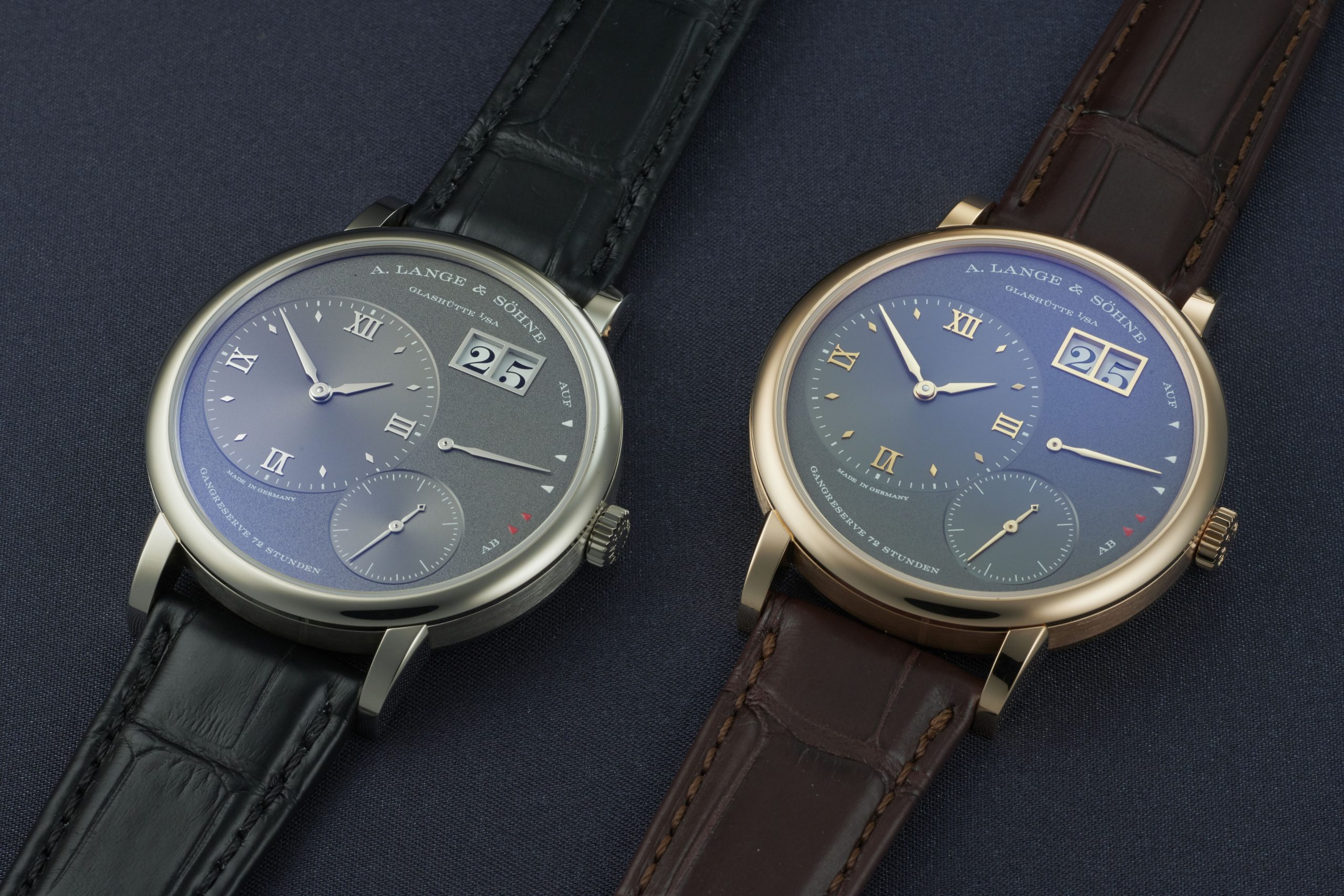 Lange 1 is rightfully considered to be the Saxon brands' most significant line, it single-handedly, or rather quadruple-handedly revived the brand's name or even of high-end German watchmaking as a whole. Launched in 2003, Grand Lange 1 was a big watch, which was redesigned in 2012. At Watches & Wonders 2022, we witnessed the new Grand Lange 1, with an updated dial color, new dial texture, even slimmer proportions at 8.2mm, but harboring the same calibre L095.1 as in the 2012 redesign. Grand Lange 1 from A. Lange & Söhne is another fine example of horologically significant watches.
5. Panerai Luminor Goldtech Calendario Perpetuo PAM01269
The Luminor Goldtech Calendario Perpetuo PAM01269 was Panerai's contribution to Watches & Wonders Geneva 2022. Distinctively Panerai, it was last year that Panerai unveiled the Luminor perpetual calendar; this is the updated version of the model. The PAM01269 has a semi-opaque dial that keeps the nitty-gritty of the dial in the foreground while displaying the calendar disks behind the translucent sapphire crystal in the background. Given Panerai's historical ties to Florence, Italian influences can also be seen on the dial.
4. Angelus Chronodate
The Chronodate was first released in 1942. It was the first time a chronograph and a triple date, including the pointed date, were combined. Angelus reintroduced the Chronodate after an 80-year sabbatical at Watches & Wonders 2022, with a completely new, contemporary design. If we exclude Chronodato, which was just a rebranded Chronodate, that is. The Chronodate comes in three versions, each with two dial variations (blue or opaline white) and two metal choices (titanium or gold), albeit only the blue variant is available in gold.
3. Zenith Chronomaster Sport In Two-Tone And Gold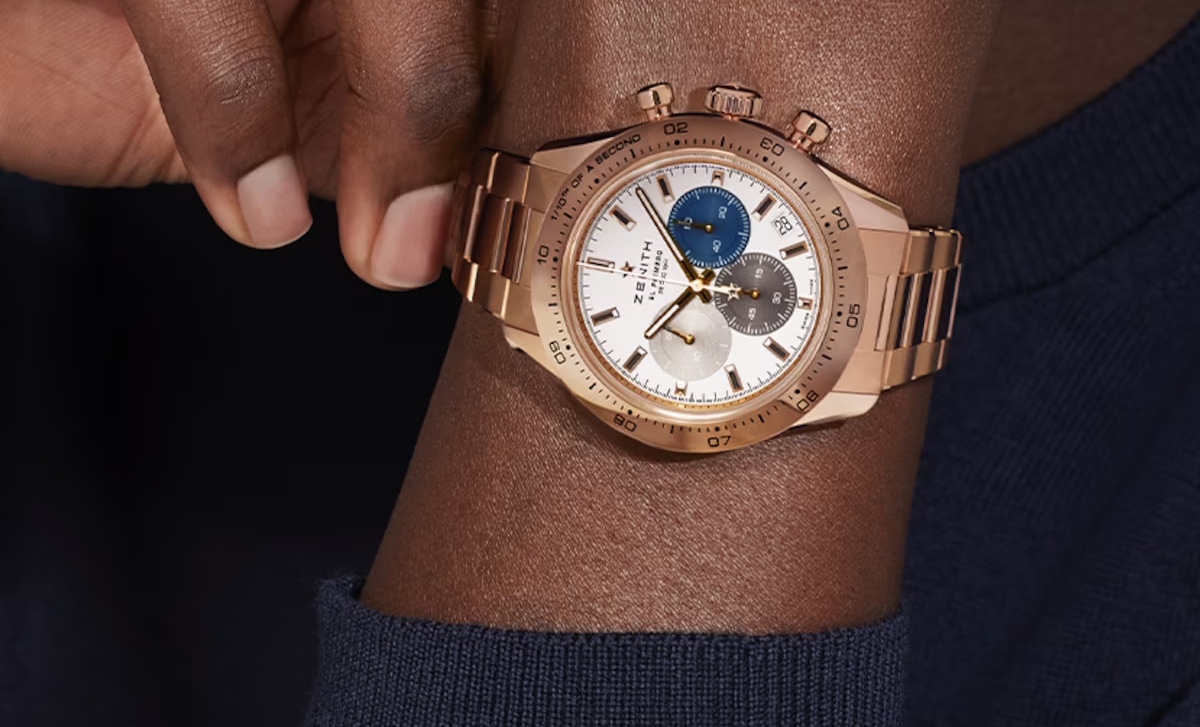 Despite a tumultuous debut last year, which left the watch community polarized for obvious reasons, the Chronomaster Sport is back with more style and charisma, owing to its new gold and two-tone construction. This avatar of El Primero 3600 has options for cases between 18k rose gold or 18k gold and stainless steel while dial choices of either white or black are available for the solid gold models. It remains to be seen if the new Chronomaster Sport will gain more acceptance by the watch community than its predecessor.
2. Jaeger-LeCoultre Master Hybris Artistica Atomium And Galaxia Watches
Celestial complications are a forte of high-end luxury brand Jaeger-LeCoultre. The Master Hybris Artistica Calibre 945 Atomium and Master Hybris Artistica Calibre 945 Galaxia are two new astronomical timepieces that re-imagine the Grande Complication Calibre 945 to continue the legacy of astronomical functions in Jaeger LeCoultre's collection of complex timepieces exhibiting their love for astronomy. The Galaxia is constructed of 18k pink gold, whilst the Atomium is constructed of 18k white gold. These two timepieces are a grandiloquent fusion of astronomy and horology with awe-inspiring mechanics. If it weren't for the next watch, these two might easily be at the top of the list.
1. Cartier Masse Mystérieuse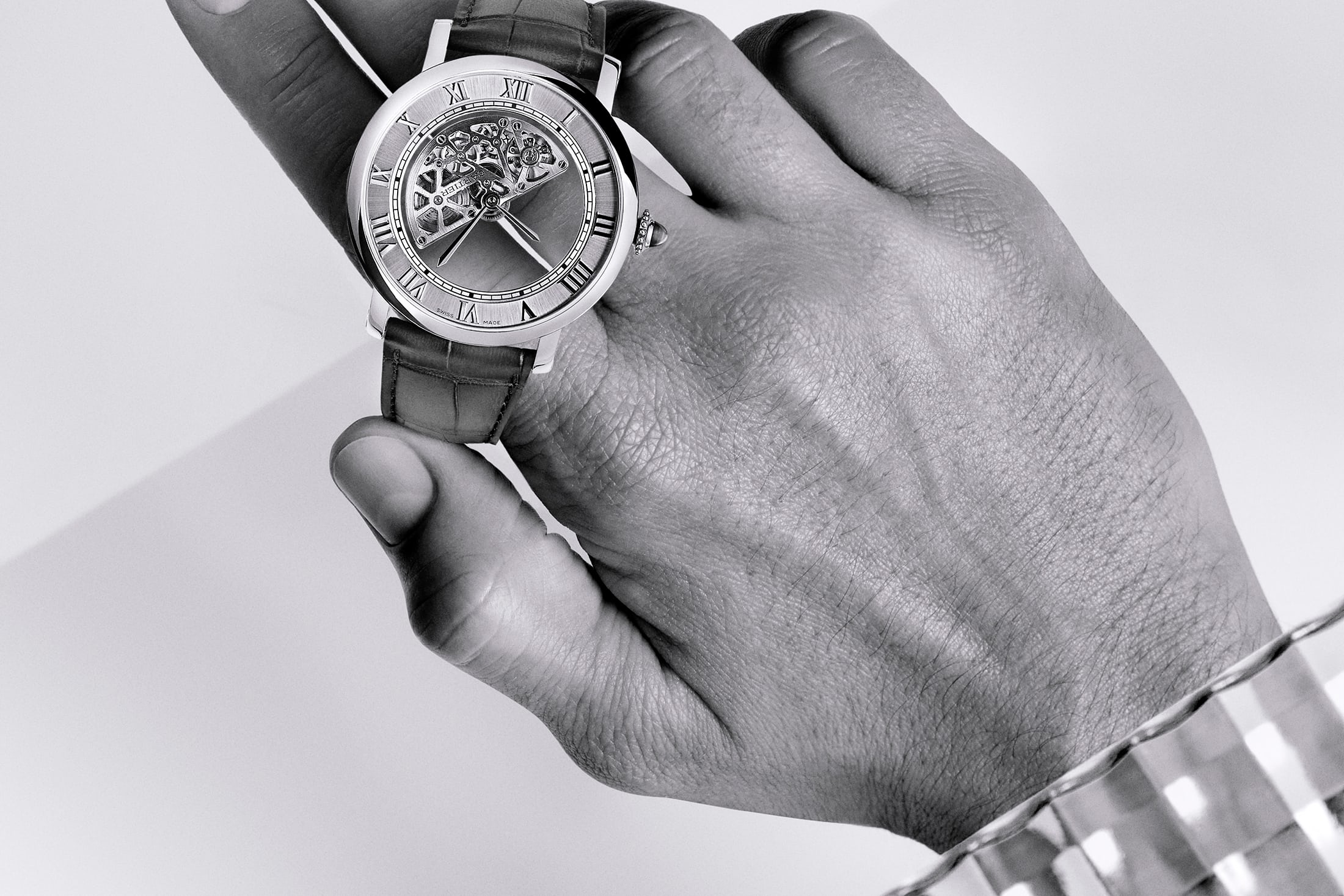 Before we go any further with this entry, it's worth noting that the Masse Mystérieuse has unquestionably stolen the show. A Skeleton dial with a unique twist on the skeletonized dial that we haven't seen before. The movement is automatically wound by a rotor when the mainspring is wound within the weight as it oscillates around the central axis of the dial. A limited-slip differential mechanism is also employed to keep the movement contained within the revolving rotor and prevent the hands from spinning with it. This is by far the most dazzling displays of mechanical engineering and creativity of a human mind. It takes the number one position on this list without a second thought. So here it is guys, the top ten best watches from Watches & Wonders Geneva 2022. What are your thoughts on the compilation? Let us know what you think in the comments section below.