Chronoswiss is known for making exciting and unusual watches and not breaking the bank with their pricing, it's why we like them, so it's no surprise that we like the new Open Gear ReSec Big Wave watch. The new Open Gear ReSec Big Wave features the Chronoswiss standard layout, that is, a regulator layout. This breaks up the time into three, rather than having the hours, minutes and seconds from one pinion in the dial centre. It's supposed to make reading the minutes easier as they're the thing you generally check on the most. Regulator watches aren't new and certainly aren't a Chronoswiss invention, but it's nice to see someone serially producing them.
This particular regulator features the hours at 12 O'clock with a wide arrow hand with lume applied. There are a few wheels exposed beneath it for some extra appeal. Below that is the giant central minutes hand, and below that is where the ReSec part of the name comes in, Chronoswiss has taken the regulator watch a step further by adding a retrograde function. This means that instead of performing a full rotation as a normal hand would, this one gets to the end of its arc and then jumps back, restarting the arc. In this case, the hand will jump back to zero once every 30 seconds.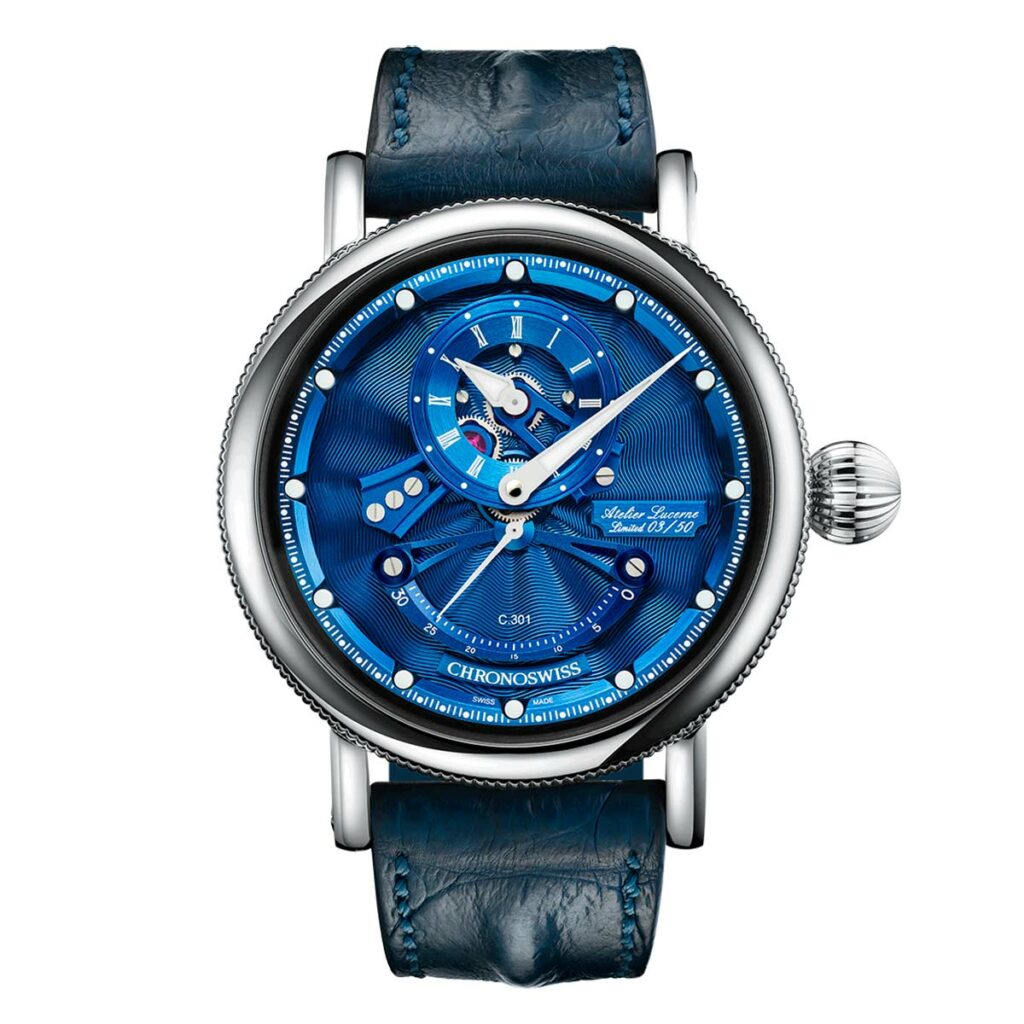 This watch's dial is covered in guilloché with a wide ripple pattern that's a deep blue. This guilloché was applied by hand using a rose lathe, the traditional equipment for applying guilloché, that's over a century old.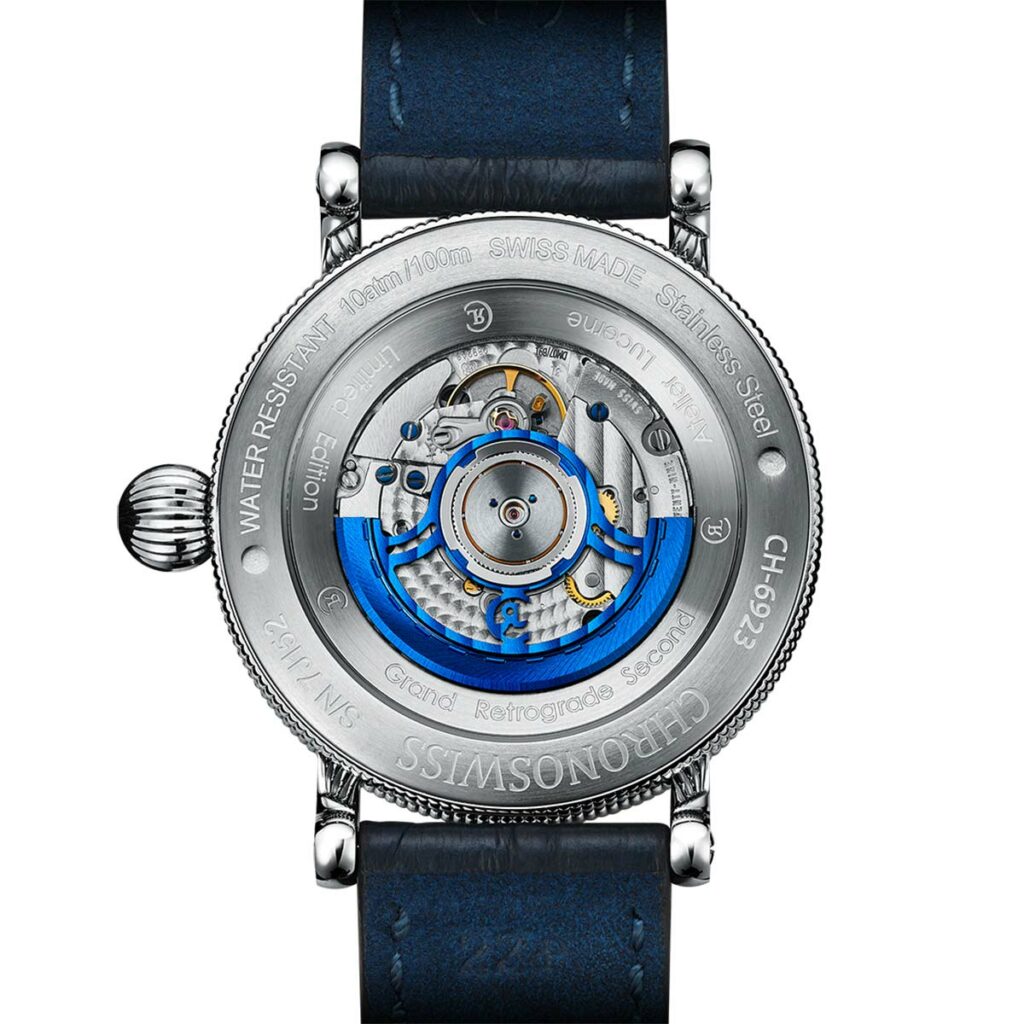 Inside the stainless steel case is the Chronoswiss calibre C.301, an automatic movement with a 42-hour power reserve and 4Hz beat rate. I've no idea whether it's based on anything, Chronoswiss hasn't mentioned that it's been made in-house or is based on an ebauche, but it does appear to be the latter.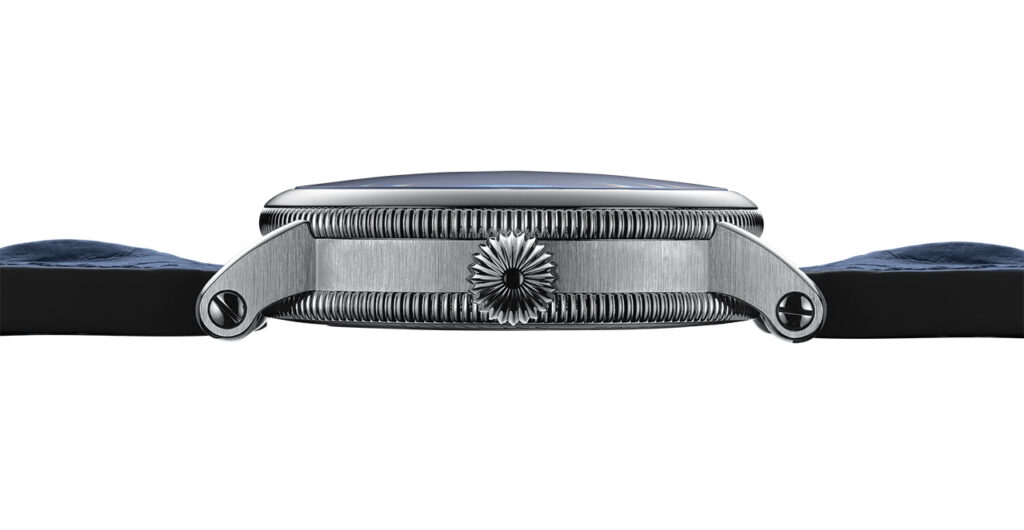 It's held inside a steel case that's 44mm x 13.35mm. It's pretty big, and I like an onion crown, but I think this one's goes a little too far. It looks like a tennis ball.
The watch is also quite pricey, despite the fact I mentioned earlier that Chronoswiss tends to make good value watches. This one costs $9400 and is limited to 50 examples worldwide.
BUY YOUR CHRONOSWISS WATCH HERE