In 2012 Urwerk introduced the UR-210, the watch which I think signified what the brand was aiming for more than any other watch it made. The UR-210 displayed the retrograde system used by the brand in all its glory, showing how the wandering hours hands seamlessly advance as the time passes. Now, after eight long years, its production has finally come to an end, but to say goodbye properly Urwerk has released a special Final Edition of the watch.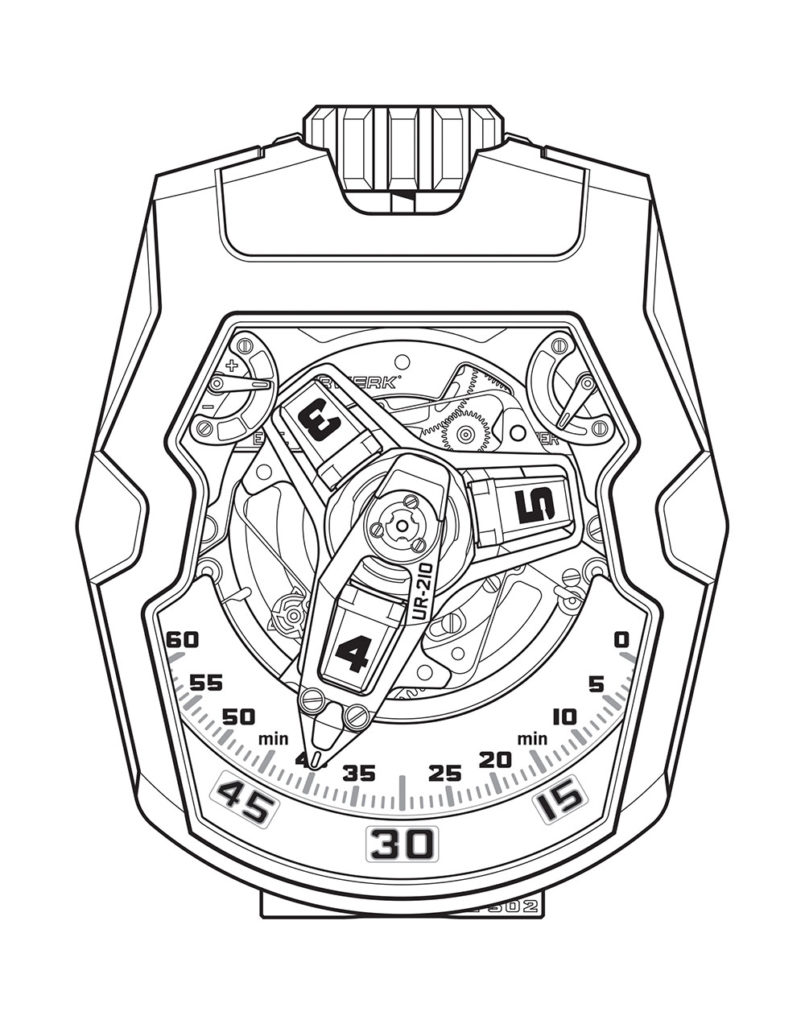 Perhaps the best looking version of this watch came to us on a bracelet. All steel and all-powerful in its appearance, that one was the one that caught my eye first with this brand, but the UR-210 is a real stunner in its own right. It's dark, the steel and titanium case has a black DLC coating, and the red indications of the dial make it look like it's brooding menacingly, seething that it's being cancelled perhaps.
There are a couple of green touches to break up the dark though, the '60' indicator for the minutes is in green, as is part of the little display at the top left that looks like a power reserve meter. That hand is an efficiency indicator, and it shows you how well the movement is being wound by the turbine oscillating rotors which reside in the back. Yes, that's right, turbine oscillating rotors, how cool is that? Also, depending on your level of intended activity, you can lock the turbines completely, or partially restrict their motion so that you don't damage as many internal components.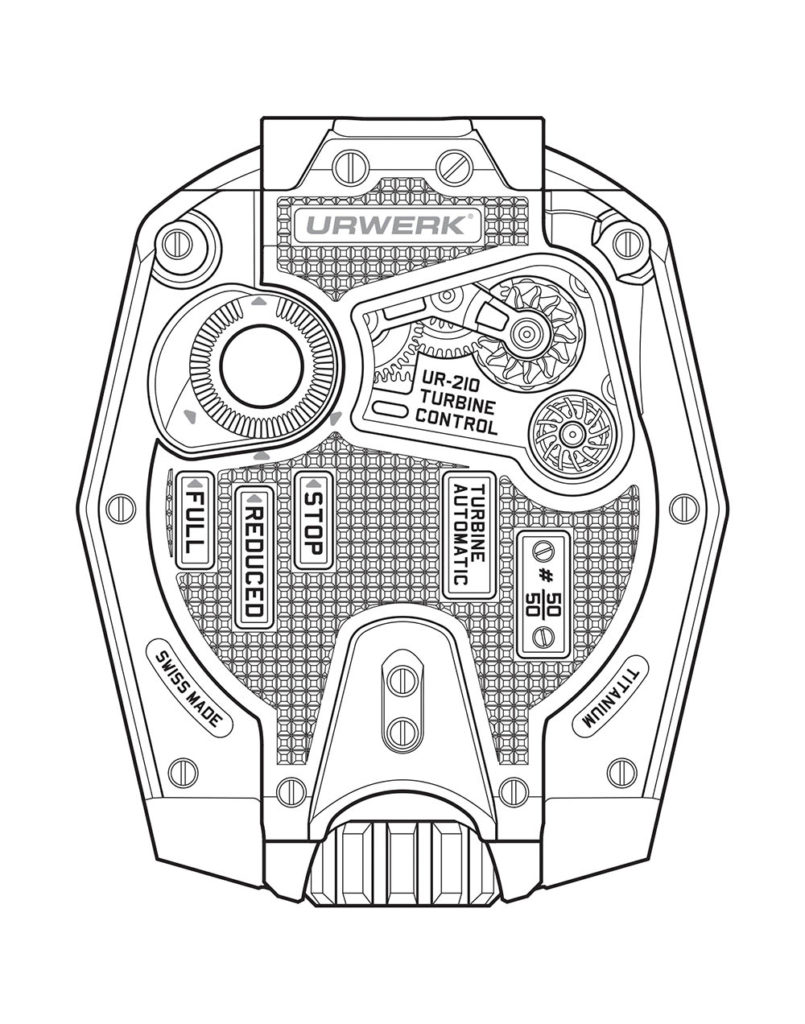 The watch has a 4Hz beat rate and a respectable 39 hours power reserve. For any other watch, I'd say that's rather inadequate, but it's worth remembering that the movement is powering a lot of sophisticated equipment to tell the time in this manner. With a case measuring in at 53.6mm x 43.8mm x 17.8mm, this Urwerk UR-210 Final Edition is limited to just seven watches worldwide, and each will cost CHF 137,000 and serve as a fitting end while we wave a fond farewell to this favourite.
Visit Urwerk here.