Ah, this is the season for snow (depending on where you live, of course), Christmas songs that's been played to death, Christmas jumpers and, of course, the Doctor Who Christmas special. But in fact, manufacturers have been gearing up for this as well with most of them offering Christmas deals in mid-November. Here's our list of ideas for your special one this Christmas. We'll be covering different price groups to help cater for your budget.
Group 1. $8,000 and under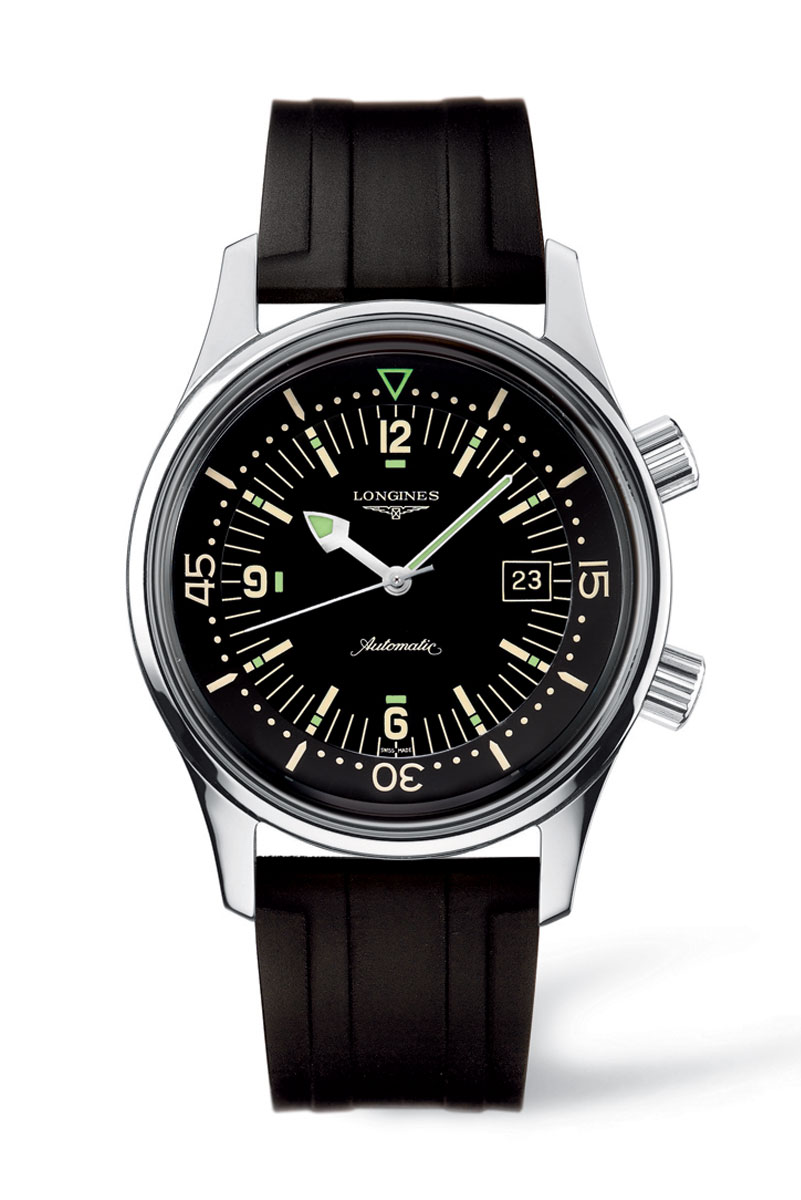 Longines Heritage L36744509
Look in any social group for owners of scuba watches and sooner or later one of these will turn up. Based on a very popular diver's watch from Longines, this modern interpretation has a lot of the original cues such as the retro hands, large luminous markers and the twin crowns. Don't think that this has become a poolside swimmer, though, not only is it water-resistant to 300 metres but also it's got a diving bezel that you operate by one of the crowns. This feature proves to be very useful even by today's standards as it's almost impossible to knock the bezel out of position, a problem that the normal dive bezel fixed by giving it a unidirectional ratchet. On a synthetic strap, this automatic Longines diver will cost close to $2,100 or for a more sporty rubber strap around $2,300.
Tudor Heritage Ranger
Anyone who knows watches knows Tudor, the sub-brand of Rolex that once received, pretty much everything from Rolex except re-badged and sold for less. With Tudor's return to the mainstream market they now use Rolex made cases and borrow an ETA movement. Don't think that's a disappointment, though, because the Ranger is one seriously durable watch and because it's a super simple three hand system there's less to go wrong. Instead of having Tudor's shield logo on it, it's got a little print of the Tudor Rose, a very nice touch indeed. You can get the Ranger on a standard leather strap, a leather strap which extends under the watch itself, a metal bracelet or a particularly cool and boyish camouflage strap. That's the one I'd have. Expect it to cost around the $3,000 mark depending on what you go for.
Omega Speedmaster Moonwatch
Maybe he's more of a space cadet than a scout leader? Then the Omega Speedmaster Moonwatch hand wound is the watch for him. Only Omega can claim to have the most iconic chronograph watch in the history of horology with it's Moonwatch. Originally worn to the Moon by Buzz Aldrin (Neil's was taking the job of timer back in the lander), the Moonwatch is steeped in history and there are plenty of different models to reflect this. If you want to be as true as possible to the original this Christmas then you want the hand wound hesalite version with the solid caseback. Or, if you want to open up a whole universe on your wrist, then the Speedmaster also has a rotary date version featuring a see-through caseback. Prices start from around $4,500 for the hesalite manual wind but expect to pay extra if you choose the rotary date or the automatic version.
Breitling Superocean 42mm
Continuing with the heritage theme is the Breitling Superocean. If exploring the depths of the big blue is what they love then the Superocean will sure go well for them. It's got an automatic Breitling movement which fits in with Breitling's chronometric approval and is sealed to 200 metres down which is more than plenty and gives them plenty to see on their journey into the lost world. My personal favourite is the white dial version with the blue bezel and mesh bracelet, you can step out of the sea, wash the salt water off and you're ready to coast cruise in your drop top in the setting sun. The Superocean will cost near enough $3,700 depending on the options you choose.
Pages: 1 2