We know you've probably seen it already, but in case you haven't, Zenith has introduced a new watch to the Defy collection. It's called the Skyline, and Zenith insists it's because it's "dedicated to those who follow their light and forge their own path on their journey towards their star", whatever that means. It might be that someone at Zenith likes Japanese cars, but who knows.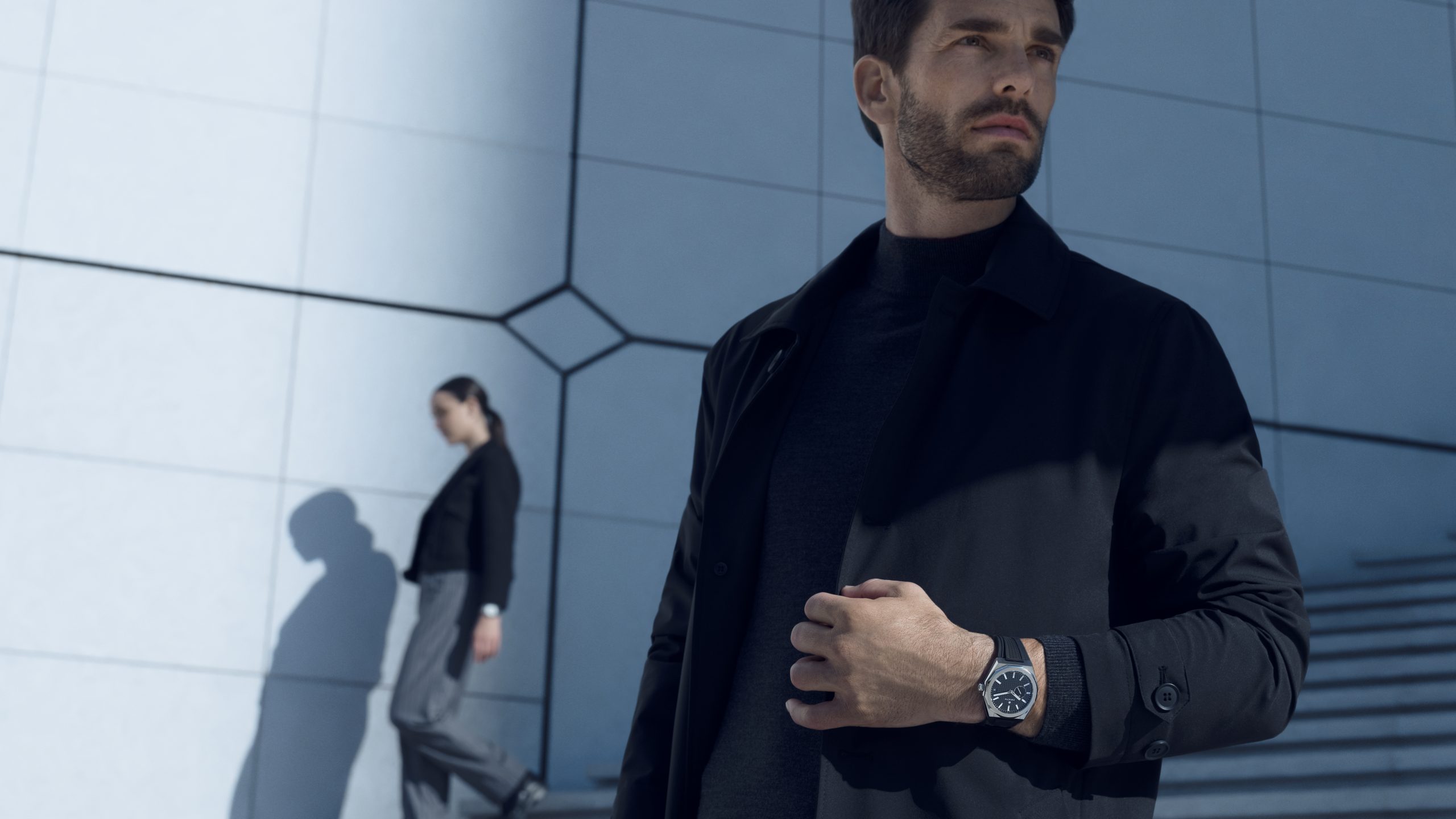 Perhaps the main draw of this watch is that it doesn't seem to resemble a Defy very much, whether you're thinking of historical Defy watches or the current ones. The current Defy models are a little plainer than the new Skyline, with rounded bezels and elegant but straightforward cases. The new Defy Skyline sees a 12-sided bezel with polishing on its edges and an angular case that tapers into a bezel. Yeah, you know what it's meant to look like from a distance, but when you get closer, you can see it's clearly a Zenith. Perhaps the Chronomaster Sport from last year was meant to look like the Daytona, and this is Zenith's next long-distance lookalike. All watch cases measure 41mm and are water-resistant to 100m.
Granted, the Defy Skyline still looks the part, while I find the placement of the running seconds (more on that in a moment) at 9 O'clock slightly strange, the dials are executed excellently. A slight throwback to the original Defy is the pattern on the dial, which resembles the 4-sided star Zenith used on the crown of the very first model (the one that was missing on the re-edition we saw last week). You can have the Defy Skyline with a black, blue or silvery-white dial. I like the latter the most. Silvery-white is classy, and I think the watch looks classy too.
Powering the Defy Skyline and visible through the caseback is the El Primero 3620 calibre. A rotor automatically winds it with Zenith's star logo cut out of it, has a 60-hour power reserve and a 5Hz beat rate.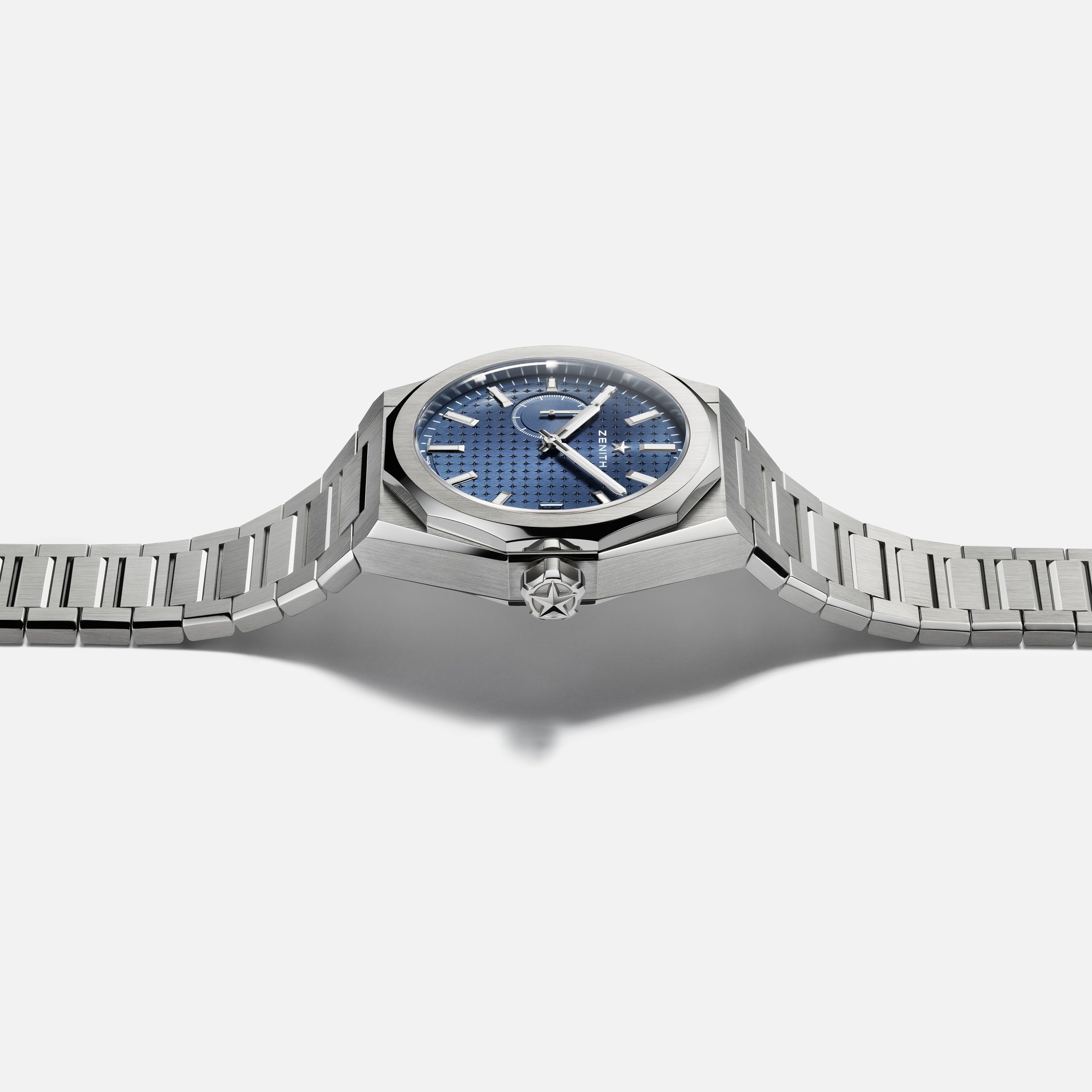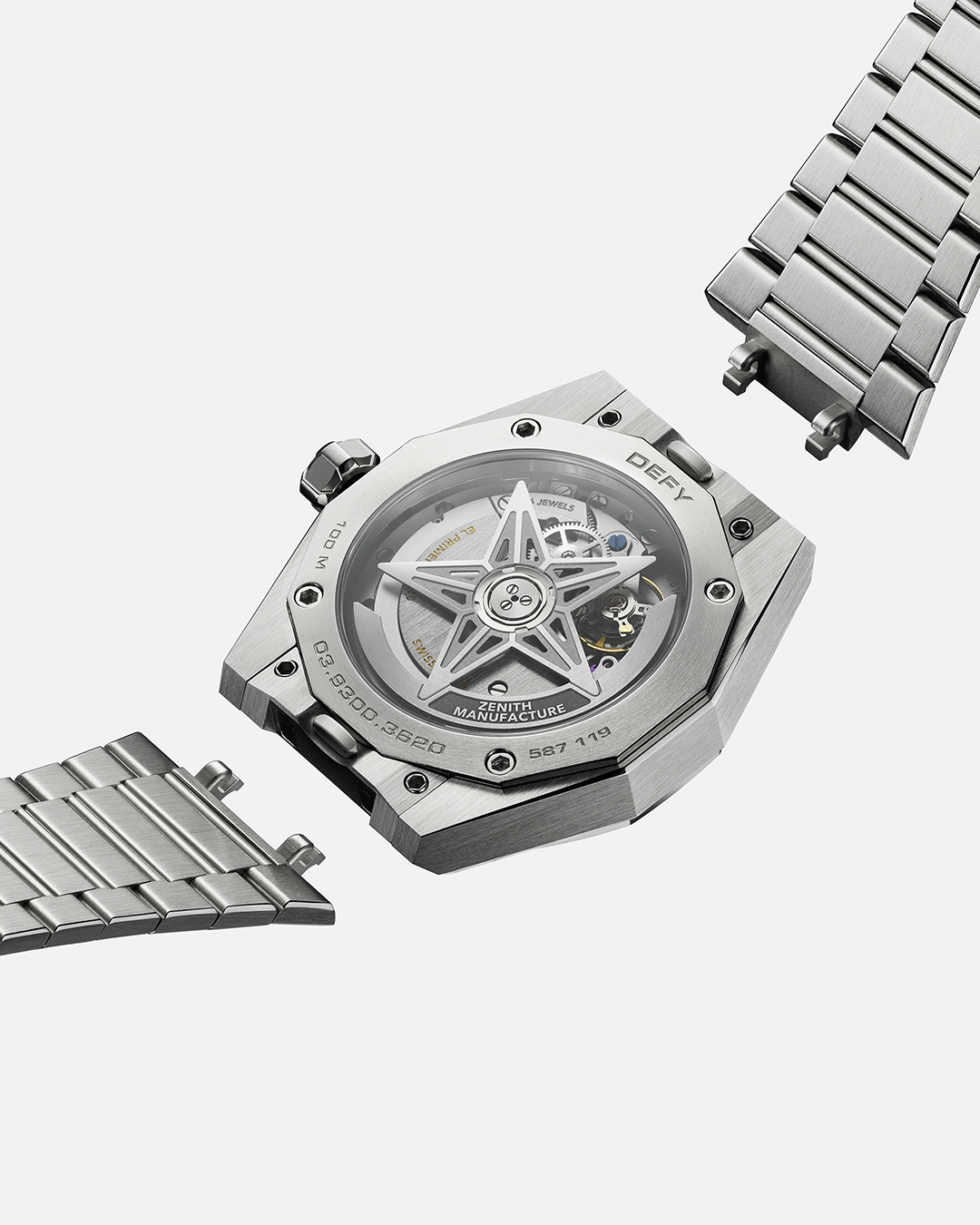 It's undoubtedly well-finished, perhaps not the standard the watch is or is not meant to look like, but we were pleased with the finishing of the Chronomaster Sport's movement, so it should be the same. Perhaps the most startling part of this movement is that its 5Hz beat rate is entirely obvious on the dial, not with a plaque like Breguet does for its 10Hz pieces.
Instead, Zenith has opted to equip the dial with a sub-seconds hand that does one rotation every ten seconds. I feel that Zenith did this purely to remind you of the cool movement and make this watch stand out.
Plenty of watch fans regard Zenith well for its well-engineered watches that don't cost the earth to buy. I can see them enjoying viewing this subdial even if it does not have a specific purpose. Who asks for the time in seconds anyway?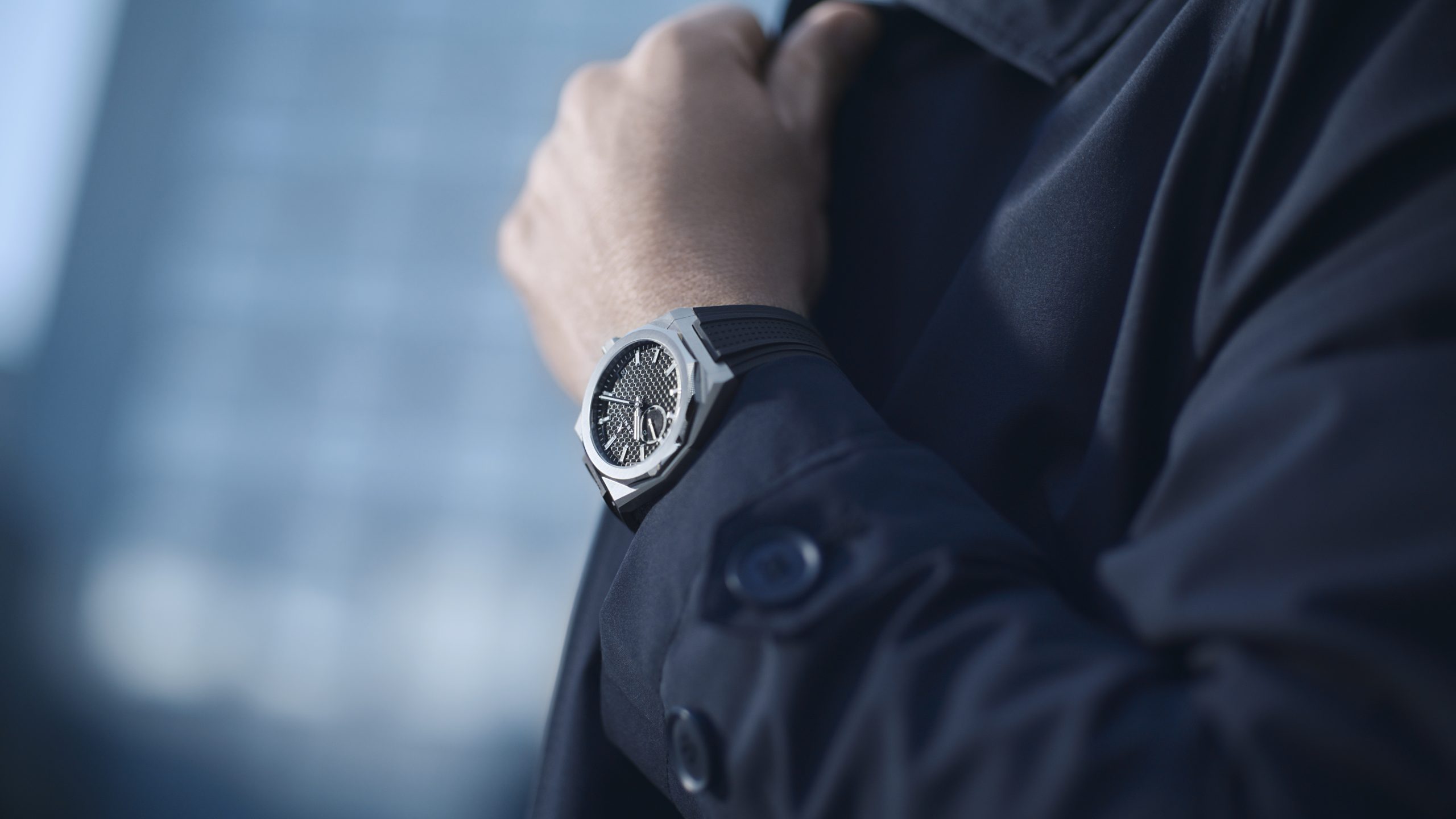 What we have here then are three high-level watches that slip right around the fight that's currently happening for the top dog spot of the integrated bracelet stainless steel sports market. While others attempt to see who can get the most ridiculous grey-market prices, Zenith makes a classy-looking watch that's down to earth and yet seems to be inspired by the sky. Even if you think these aren't for you, you should try them out if possible. At $8400, they're not particularly bad value either.
Visit Zenith here.