Schwarz Etienne and Kari Voutilainen have teamed up to make a new watch called the 'Roma Synergy', an unusual and somewhat unexpected release from the brand that has loads of potential. Schwarz Etienne is one of the most important manufacturers you've probably never heard of. They make some impressive watches, and impressive movements, nearly all of the components in their movements are made in-house, and that includes the balance wheel and the hairspring. Only a handful of companies make hairsprings themselves. These include Bovet, Rolex, A. Lange & Söhne and a few others. Most hairsprings are made by large corporations which specialise in making them, such as Nivarox which is owned by the Swatch Group and Atokalpa (maker of parts for the likes of Vaucher & TAG Heuer as well as a few others). They were also part of the team behind the Chopin Opus 10 No.12 "Revolutionary Étude" watch that I went to see in Poland last year. You can see, then, why Schwarz Etienne was the ideal choice for the likes of Kari Voutilainen.
The watch came about after a few friendly chats between Kari Voutilainen and Schwarz Etienne's CEO Mauro Egermini. There wasn't a particular plan to immediately look at making watches together; it seems that this collaboration came about because two friends had similar companies, rather than two associates had a contract. The results speak for themselves.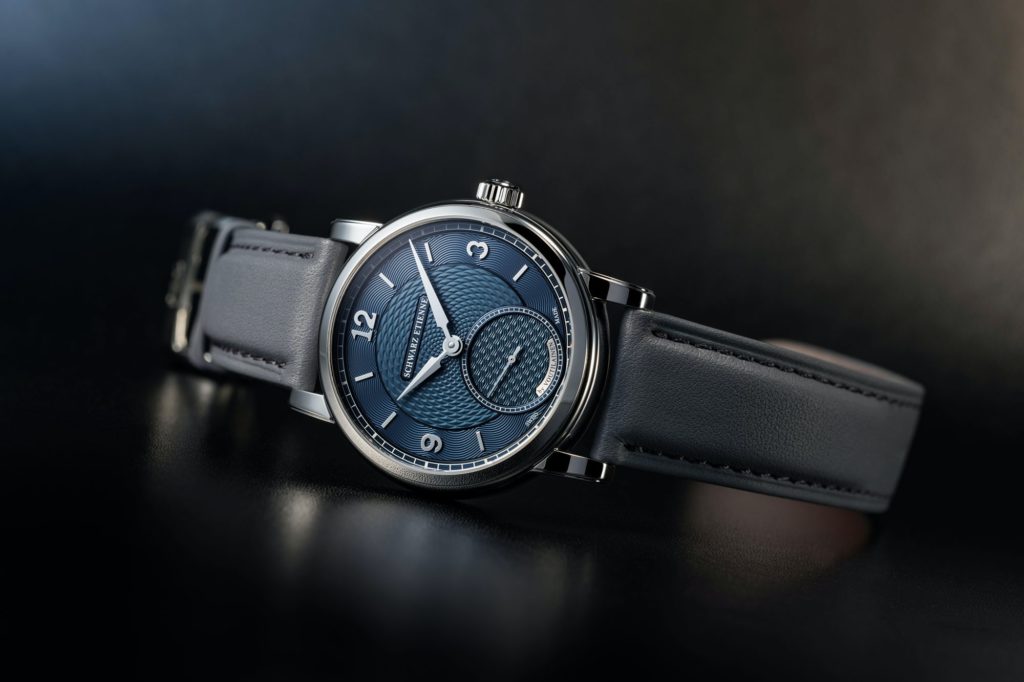 The 39mm case of the Roma Synergy is crafted from stainless steel and comes in at a thickness of only 11mm. It also features long lugs to accommodate larger wrists and polishing all-over to increase the dressy wow-factor and attract scratches (an unfortunate side effect rather than a deliberate reason). Inside that case is the Schwarz Etienne calibre ASE 200.00 that has a micro-rotor and a sub-seconds display. It has an 86 hour power reserve which is longer than most and a beat rate of 3Hz.
The main draw to this calibre is its proven reliability and flexibility. Schwarz Etienne makes a total of 11 calibres for the 15 different watches that it makes and whatever brands want to use their movements, so it's quite impressive that they can implement them in all manner of watches without the movements seeming recycled. In this case, the movement has been breathed on by the finishing experts employed by Kari Voutilainen who have imparted lots of eye-catching waves and a Voutilainen-style nameplate.
The real stand-out parts of the new Roma Synergy watches are the dials. Coloured in either 'ocean blue' or 'sand grey', they are engraved at the Les Ateliers Kari Voutilainen in Môtiers, Switzerland, before they are sent to be galvanised and coloured by a firm called Comblémine SA in Saint-Sulpice, also Switzerland. Comblémine SA regularly contributes to Kari Voutilainen watches, as well as others from Richard Mille, Armin Strom, Cabestan, Grönefeld, Sarpaneva & Vacheron Constantin.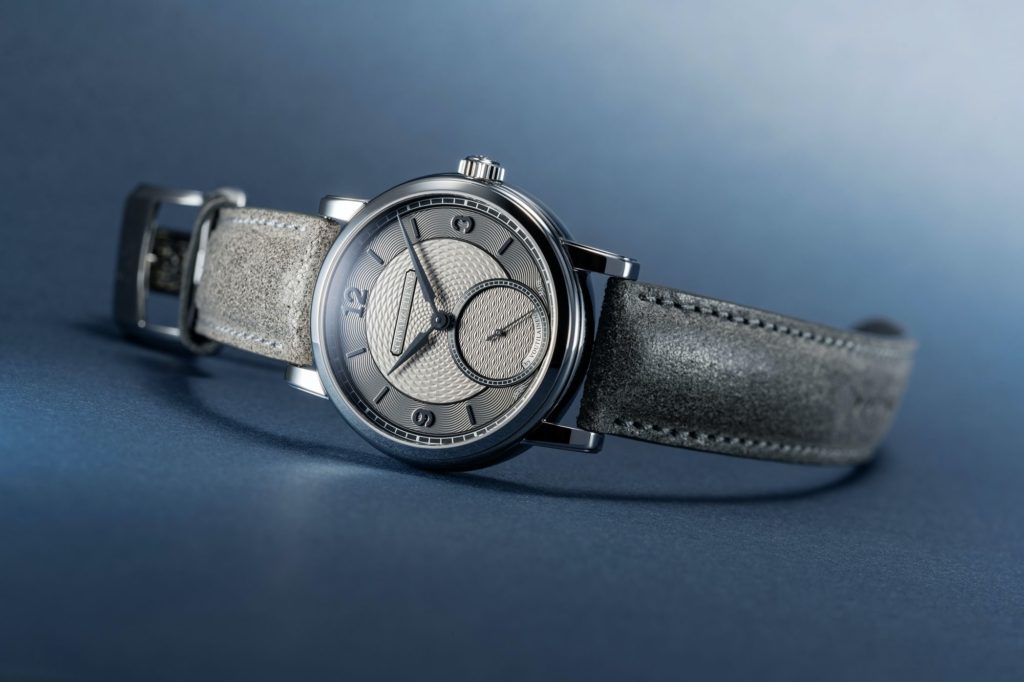 Most of the dial is made up of a guilloché pattern called écaille de poisson, which literally translates to 'scales of a fish'. The sub-seconds dial is treated to a finishing pattern called vague, which translates into, you guessed it, waves. For the hours track, a third guilloché pattern called soleil is used, this is supposed to represent the sun's rays. Using big silvery lancine-style hands with a sub-seconds dial separated by a silver ring adds to the appearance of the watch, you'd be forgiven for thinking this is solely a Kari-Voutilainen timepiece.
The combination of Schwarz Etienne's futuristic manufacturing abilities and Kari Voutilainen's ultra-precise finishing techniques make for one serious wristwatch. We hope to see more from this duo in the future. Including VAT the price of one of these watches is CHF 29,500, and they are limited to 50 examples in ocean blue and 50 examples in sand grey.
Visit Schwarz Etienne here.