Now that Baselworld has officially finished and we wind down our coverage, we thought it would be a good time to list our Top 10 watches from the show in that WristReview style. Let's get to it!
10. TAG Heuer Autavia Isograph
Coming in as the 10th in this list is the Autavia Isograph from TAG Heuer, a watch which is more focused on the aviation part of the Autavia. You'd be forgiven for thinking it was purely a racing watch collection, it's undoubtedly been treated that way, but the original Autavia was supposed to straddle both sectors. We liked the clean looks, balanced dials and choices of colour on this one, not to mention the price too. But, the crown is a little large don't you think?
9. Nomos Glashütte Club Sport Neomatik
A classy yet simplistic dress watch that specifically appeals to younger generations, the Club Sport Neomatik was one of my personal favourite watches from the release, so much that you'll see more of it on our site soon (hint hint). It has a clean black dial with plenty of lume and a delightful looking bracelet, plus the automatic movement inside and an affordable price to boot. Going wrong with this one is hard.
8. Citizen Eco-Drive Calibre 0100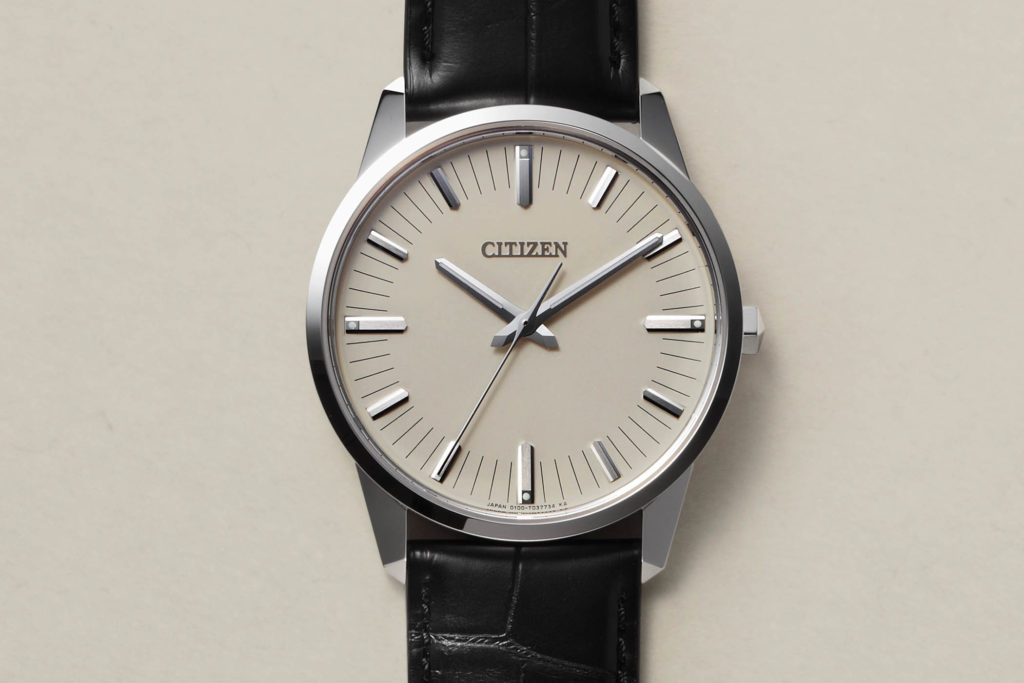 You might remember that a couple of years ago Longines launched the Conquest V.H.P, the letters standing for Very High Precision. It had an accuracy of within five seconds a year, impressive stuff. Not to be outdone by the Swiss, Citizen launches the new Eco-Drive, a solar-powered timepiece, with the Calibre 0100, a watch accurate to within one second a year. One! Not to mention, the movement does look exceptional through the caseback despite being mostly hidden. It is a bit pricey though.
7. Oris Great Barrier Reef Limited Edition III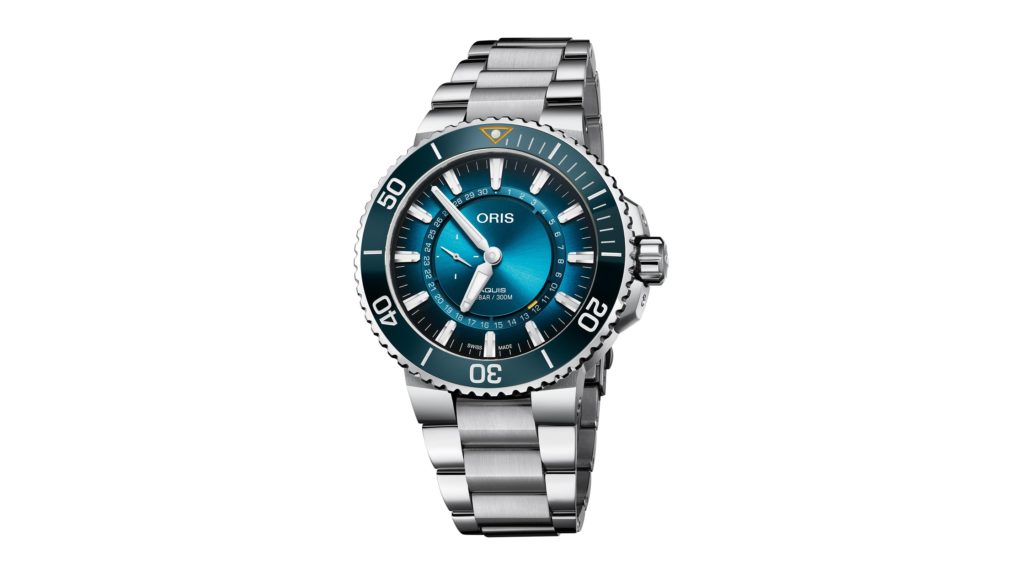 The new trend for watch brands it seems is to focus on cleaning up and restoring the ocean. I can't say that's a bad thing. I think it's fantastic. Oris has been working with a charity to help save what is undoubtedly one of the most important ecological sites on our planet: the Great Barrier Reef. The third instalment of the Great Barrier Reef watches has a sturdy case with a small seconds display and a new date ring around the inside which makes it stand out.
6. Rolex GMT Master II Ref 126710BLNR
So there had been rumours before Christmas, but it wasn't until January that I got notified that the longstanding most popular version of the GMT Master II, the BLNR, was officially being discontinued. I was saddened, though I had only seen it once in the metal during its production span (and that was on the wrist of a close friend), it was always a milestone to have a go with one and now it's gone. Luckily, Rolex decided not to can it forever and make something else, their most popular model is back and this time it has a classy Jubilee bracelet. Some say it reduces the practicality, but if you want a one fits all sports piece buy a Sub, I love the 16753 Root Beer and that has a Jubilee, so there.
5. Grand Seiko Elegance 20th Anniversary Spring Drive
The Grand Seiko Spring Drive enters its 20th year, which means among many things that it can almost buy a beer in the USA. We chose reference SBGZ001 as our pick because the snowflake case and snowflake dial are elegance redefined. The craftspeople at the Micro Artist Studio have done a fantastic job representing the snow from the Shinshu region of Japan. It even has a unique torque return system, so the power reserve is 84 hours. It's limited to only 30 examples worldwide and is very likely to be sold out already. So, this or a Credor Eichi II? Tough call.
4. Zenith Defy Inventor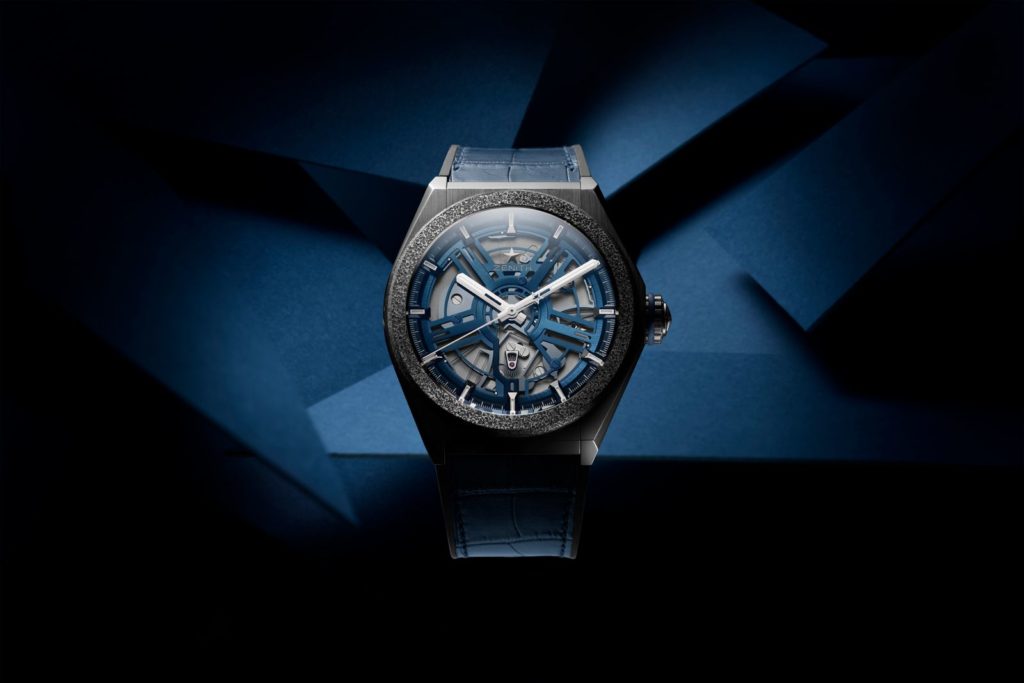 A couple of years ago Zenith introduced what became the most accurate mechanical wristwatch ever made. Instead of using the traditional escapement, it used a new oscillator design made of silicone which vibrated at 15Hz and is the first change to the overall regulating system since it was first introduced in the 17th century. Unfortunately, it had a skeleton dial which made it look all wobbly and, to be honest, a little unpleasant to look at. Now, it's back and improved with an oscillation rate of 18Hz and blue colour. Okay, so there are more improvements than that, but you'll need to read our article on it to find out.
3. Chopard L.U.C. Flying T Twin Limited Edition
One of the more exciting watches launched this year was Chopard's limited edition L.U.C. tourbillon watch, which features the brand's first go at a flying tourbillon. An unusual complication, the flying tourbillon is named so because it is only secured from one end, in this case, the underside. Check out the dial; there's no bridge covering the tourbillon to connect it, just a seconds hand. The watch also features an attractive honeycomb guilloché which Chopard seems to use for its exceptional L.U.C watches. It's limited in production to just 50 examples worldwide. Hopefully, your nearest boutique might have one for you to play with.
2. Bulgari Octo Finissimo Chronograph GMT Automatic
This year saw Bulgari set yet another thinness record with its watches, this time it took the glory from Piaget yet again with the world's thinnest chronograph watch, eschewing out the 8.24mm thick Altiplano with its 6.9mm thick case. Inside that case sits the movement which is 3.3mm thick, that includes a column wheel chronograph, automatic winding rotor and a GMT function as well. This watch represents the ultimate in thin complications. A chronograph is an incredibly complex system to build, but to make it just as durable as a thicker movement? That takes incredible skills.
1. Seiko 1970 Diver's Re-Creation Limited Edition SLA033
The SLA033 from Seiko has taken the crown as our favourite pick from this year's Baselworld. The case, bezel and dial have been created to match the original SLA033 which came out in 1970. It became a bit of an action hero and graced the wrist of Martin Sheen for the blockbuster hit Apolcalypse Now. It's a fully specced out watch which meets all the diving criteria professional instruments must meet, and inside the case is the Seiko calibre 8L35, made in the Shizuku-Ishi Watch Studio, not that you can see the movement in it because of the historically accurate caseback that hides it. We congratulate Seiko for being one of the few brands that re-creates the original timepiece without changing the looks.
With the turbulence from last year looming over the show in March, it's quite clear to see there's a change in the attitudes of big brands and show organisers, they need to fight harder now to keep the big names from leaving, but only time will tell if it's a success.